2017 Tax Day Promotion!
At Next Generation, we believe you deserve credit for opening a self-directed retirement account.That's why, now through April 18, 2017, Next Generation Trust Services is giving new clients a very special offer with our Tax Day Special:
Open a new self-directed retirement plan by April 18, funded with a rollover or a transfer of funds from another retirement account, and we'll waive the $50 setup fee.
Earn your $50 today—go to our Starter Kits on the Client Forms page of our website to open your new self-directed IRA. You'll find all the necessary documents to complete for rollovers and transfers along with the application and more. Please write Tax Promo 2017 on the promo line of your application.
As long as our staff has all the completed documents in hand, along with the statement from your current plan custodian by April 18, we'll waive the setup fee of $50 (it's okay if the transfer or rollover comes in after that date).
For more information about the differences between transfers and rollovers of funds into your retirement account, you can watch our informative video on the topic. Our blog post titled, "Funding Your Self-Directed IRA with a Transfer" explains in detail how to go about transferring funds into your Next Generation TS IRA. You can also read more about IRA contributions here. And of course, if you have any questions that still need answers, you can always contact our helpful self-directed IRA professionals at 888.857.8058 or Info@NextGenerationTrust.com.
Can You Still Really Bank on Your 401(k) Plan?
According to a recent report from investment advisory firm Research Affiliates, not so much.
The report states that even making a 5 percent return on traditional investments in a 401(k) plan is not likely to happen over a 10-year horizon.
Research Affiliates looked at the default settings of 11 retirement calculators, robo-advisers, and surveys of institutional investors and came out with an average annualized long-term expected return of 6.2 percent. Taking 1.6 percent off for inflation, the number dropped to 4.6 percent (rounded up to 5 percent). The research considered plans containing mainstream stock and bond portfolios (60% stocks and 40% bonds) in target-date funds with 10 years to retirement. And you know what that means: either work longer to save more or get more aggressive with your retirement portfolio through self-direction.
Go ahead, be a retirement savings maverick and take control of your future with self-directed investments.
If you're savvy about certain investments such as precious metals, commodities, real estate, and private placements, and you'd like to include these in your retirement plan, you can do so with a self-directed retirement plan at Next Generation Trust Services. After all, if you are already making these types of nontraditional investments outside of your existing IRA, why not make them part of a self-directed IRA that you control?
With self-direction, the account holder makes all his/her own investment decisions and can include a vast array of alternative assets not allowed in typical retirement plans. And, depending on your employer's guidelines, you might be able to self-direct the 401(k) plan offered at work. Either way, you can read up on what self-direction is all about on our website, download our free white paper, or contact our helpful team with any questions you have about building up your self-directed retirement savings. Then, head on over to our Starter Kits to open a potentially more lucrative retirement portfolio with a self-directed IRA at Next Generation Trust Services.

Social Security Raises? Not so Much
As reported in a story on cbsnews.com, many people are bound to be disappointed by the cost of living adjustment (COLA) on next year's Social Security benefits. It is said that Social Security recipients and federal retirees numbering in the millions will only get a 0.3
percent increase in monthly benefits in 2017. That marks the fifth year in a row of what was termed "historically low raises." Since 2008, the COLA has been above 2 percent only once (2011). It's been zero three times, including last year.
The COLA is based on a government measure of consumer prices (the Consumer Price Index for Urban Wage Earners and Clerical Workers, a broad measure of consumer prices generated by the Bureau of Labor Statistics); if prices go up, benefits go up and if prices drop or stay flat (as we've seen with gas prices, for example), benefits stay the same.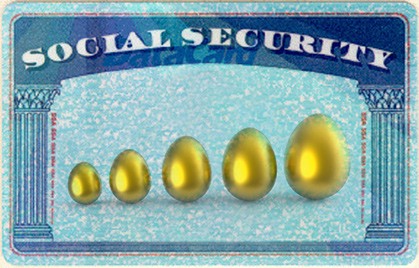 This adjustment affects more than 70 million people (about 20 percent of the American population). That figure includes not only retirees but the disabled, spouses and children. The COLA also affects people who receive Supplemental Security Income (SSI), the disability program for the poor. According to the article, the average monthly Social Security payment is $1,238, so that miniscule increase? That comes out to less than $4 a month for those average check amounts.
Adding salt to that wound for older adults is that Medicare Part B premiums are expected to increase next year—probably higher than that COLA. These premiums are typically deducted from Social Security payments.
Two federal laws come into play here:
1 – The dollar increase in that Medicare Part B premium cannot exceed a beneficiary's cost-of-living raise—which thereby protects the majority of Medicare recipients. However, that means the burden of that increase will fall on new enrollees and higher-income individuals.
2 – That's because, according to another federal law, the Part B premium must raise enough money to cover 25 percent of expected spending on doctors' services.
Yikes!
We've said it before – you cannot rely solely on Social Security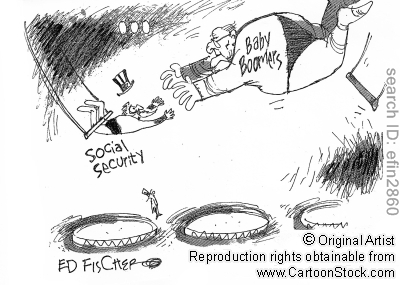 Of course, as a company in the retirement industry, we are always going to promote saving for retirement and we hope you are doing so! Whether through an employer-sponsored retirement plan or your IRA, putting just a little aside every month adds up over time, which is why it's also smart to start saving as early as possible. Given the dire situation with Social Security benefits, it's not looking hopeful for today's younger workers to receive substantial payments upon their retirement.
Plus, with these miniscule-to-no cost-of-living adjustments, those Social Security checks don't go very far today … and will cover even less in the future when it comes to living expenses (and medical expenses) in retirement, especially with Americans living so much longer than prior generations.
The antidote to the Social Security blues? Be sure to save, of course … and do so more aggressively by investing in alternative assets through a self-directed retirement plan. If you already are doing so outside of your existing plan, why not open a self-directed IRA (Traditional, Roth or SIMPLE), a self-directed SEP—even a self-directed health savings account—and build up your retirement wealth with what you already know and understand.
Are you investing in real estate? How about commodities like cocoa, sugar, or coffee? What about energy investments? The list goes on when it comes to the types of nontraditional investments you can include in a self-directed retirement plan, with the potential to build a more lucrative (and certainly more diverse) portfolio.
Leave the Social Security benefits for your fun money; get serious about your future through self-directed investing. Our Starter Kits have everything you need to get your new account open and our helpful professionals are available to answer your questions about the many options and benefits of self-direction as a retirement wealth-building strategy. Contact us at 888.857.8058 or Info@NextGenerationTrust.com or check out our free white papers for more information.
Living Abroad? Avoid These 6 Retirement Errors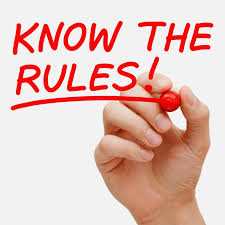 If you're an expat enjoying retirement overseas, you are well-advised to be in the know about the U.S. and foreign tax codes. The IRA rules, written for the U.S. tax code, may conflict with the tax codes of the country where you are living or working.
There are countries that maintain double-taxation treaties with the U.S., which means that if you are living and/or working abroad, you don't have to pay taxes in both countries. However, only a few foreign countries allow expats to defer local taxes on their American-born IRAs.
These matters can be complex, so it's always best to consult your tax professional about any of these matters.
1 – No un-excluded earned income? No IRA contributions for you.
In order to make a contribution to any type of IRA (Traditional or Roth) you must have what's called un-excluded earned income (after deductions/allowances). Without this or other U.S.-sourced earned income, you cannot contribute to an IRA. If you do contribute, this will be considered an excess contribution, taxed at 6% annually for as long as those specific funds remain in the IRA. Be aware of your financial picture before making any contributions (and avoid heavy penalties from the IRS).
2 – Don't contribute for a non-resident alien spouse if you file as head of household.
Are you working overseas and married to a non-resident alien (NRA)? If you file your taxes as head of household (which may be right for your specific situation as an expat), you may not contribute to your NRA spouse's retirement account. Ask your trusted adviser about whether this filing status or "married filing jointly" with a non-U.S. spouse is best for you, and how that will affect your ability to contribute to a spouse's retirement account.
3 – Be mindful of income limits on Roth contributions.
If you are fortunate enough to be earning a high income in your overseas job, good for you! But that salary, bonus and other compensation can add up to more than the allowable Roth IRA income limits. The metric in question is your Modified Adjusted Gross Income (MAGI) which has upper limits for Roth contributions. The 2016 upper MAGI limits for Roth contributions are as follows:
Single filers and head of household — the amount you can contribute to a Roth starts to lower (in phases) at a MAGI of $117,000 and goes away completely once your MAGI reaches $132,000.
Taxpayers filing "married filing jointly" – the phase out is between $184,000 and $194,000; no contributions are allowed for these filers above $194,000.
Penalties for excess Roth IRA contributions will apply.
4 – Income limits do not apply for Traditional IRAs as long as you are not contributing to a qualified retirement plan.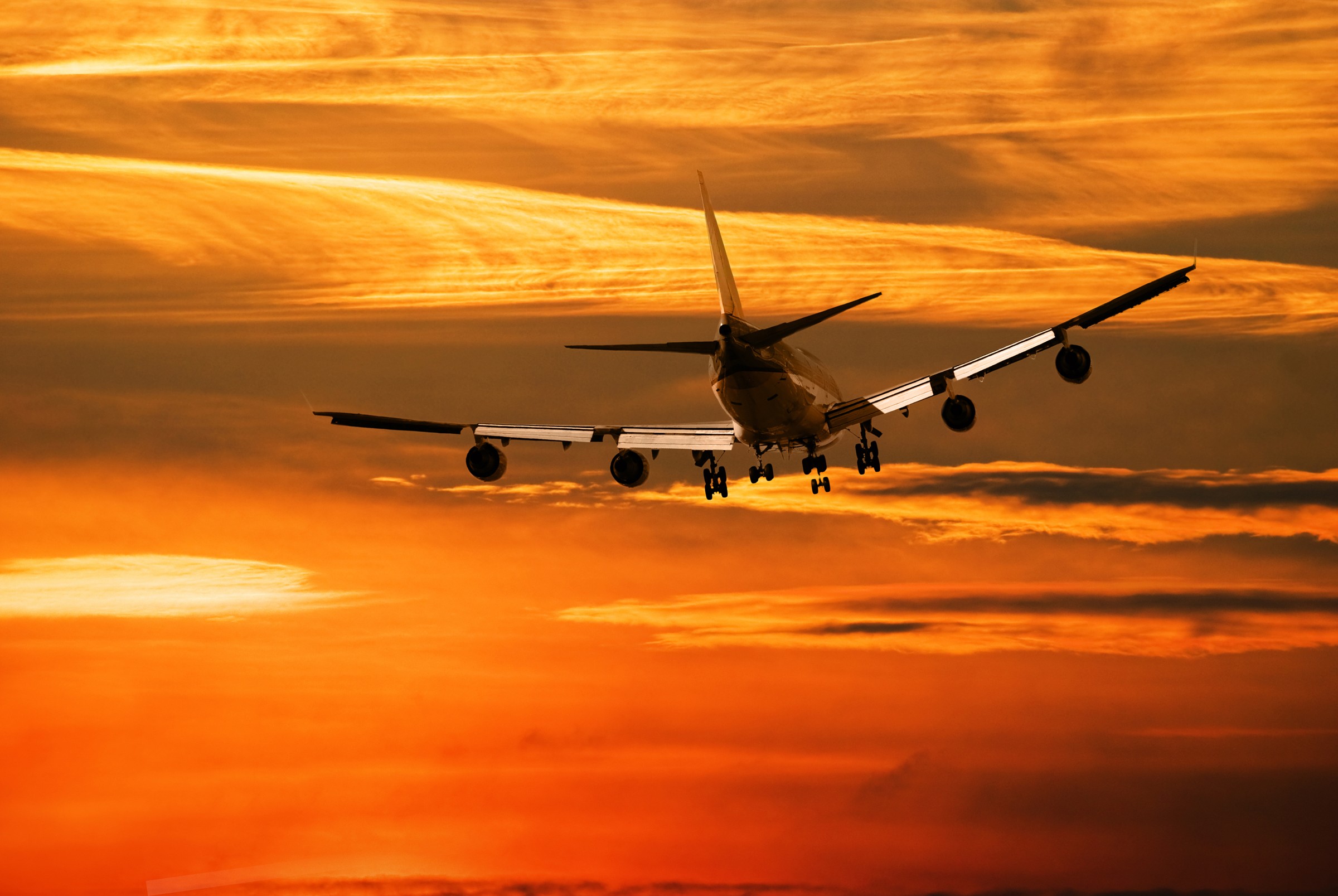 High-earning expats can contribute to their Traditional IRA if they are not contributing to a U.S. tax-qualified retirement plan such as a 401(k) plan. As long as you have un-excluded earned income, go ahead and make that deductible IRA contribution.
However, if you are contributing to a qualified retirement plan, then income limits for Traditional IRAs would apply. Expats with un-excluded income may make a non-deductible contribution to a Traditional IRA in this case.
The MAGI income limits for deductible IRA contributions for expats with qualified U.S. retirement plans are:
Single filers or filing as head of household – the deductible amount phases out between $61,000 and $71,000. No deductible contributions are allowed above $71,000.
Taxpayers filing "married filing jointly" — the phase out occurs between $98,000 and $118,000; no deductible contributions are allowed above $118,000.
5 – Watch out for double taxation on deductible IRA contributions.
Let's say you live and work in a country where you are subject to tax in the U.S. and your country of residence. Therefore, your income is being taxed by the country where you live. In order to reduce your U.S. tax bill, you've taken allowable exclusions and foreign tax credits. Then let's say you also make a deductible IRA contribution of $5,500 to save further on your U.S. tax bill (this saves you nothing in your country of residence).
Alert: although the amount designated as a deductible contribution is not taxed by the U.S., it was already taxed by the foreign country. You could inadvertently end up taking after-tax income and, by making a deductible contribution to an IRA, make it pre-U.S. tax. The contribution will then be taxed again by the U.S. upon distribution from the IRA. This becomes very complicated.
The bottom line: If you are living and working in a foreign country with higher tax rates than the U.S., it might not make sense for you to make a deductible IRA contribution. Even in a country with lower taxes than the U.S., you should investigate the potential benefit of this strategy to you (if any).
6 – You must take required minimum distributions on non-spouse inherited IRAs.
Regardless of where you live around the world, you must still take required minimum distributions (RMDs) from a non-spouse inherited IRA (Traditional or Roth) according to schedule. The IRS stipulates that the beneficiary of these IRAs must begin making annual RMDs by Dec. 31 of the year following the death of the IRA account holder. Not taking these distributions carry a very steep penalty—50 percent of the amount that should have been withdrawn. (There are different rules are for IRAs inherited from a spouse.)
Living and working around the world can be an exciting adventure—just make sure you are protecting your IRA's tax-advantaged status and protecting your financial interests, which could lead to an adventure you didn't bank on!