5 Easy Tips for Self-Directed Beginners
You may have read our previous article about Self-Directed IRAs, and now you're interested in starting one of your own.  Self-directing can be easy, but in the beginning it can seem like there's a lot of information being thrown at you at once. I have compiled a list of 5 tips that can help you navigate through the process of starting your retirement nest egg.
Choose the Type of IRA
This is one of those things that's easier said than done. There are actually quite a few different types of IRAs for you to choose from, and that can make the decision a bit overwhelming. Many people stick with a Traditional or a Roth IRA. Both have their advantages and are simple enough to navigate with once you do a bit of research on each.
Find the Right Administrator for You
There are many self-directed IRA administrators and custodians out there, and we are one of them. You can call us up and ask us questions about our fees, processing time, anything you'd like really. The only way to know if we're a good fit for you is to get in touch with us!
Invest in What You Know
Investing in what you are familiar with can ensure that you are comfortable with your decisions. Do you know a lot about race horses? You can invest in that. Are you a precious metals guru? Go for it! Being comfortable in your knowledge of what you're investing in makes the process easier. The longer you are investing, the more experience you will gain. As you gain that experience, you can become more comfortable in investing in other things to diversify your portfolio.
Research Your Investment Further
You've probably heard this before, but be sure to research investments. As previously stated, investing in what you know can make you more comfortable with investing. With the added knowledge from your research on your investments, you can get an idea of what to expect on your returns.
Open and Fund Your Account
Congratulations! You have chosen the type of IRA you want, you've decided on an administrator that has your best interest at heart, and you've even picked your investment. Once you open your account, you'll need to fund it in order to start your investments. There are a few ways that you can fund your accounts; such as transfers, rollovers, and contributions. If you're just starting out on your first IRA, it's likely that you will be funding your account with contributions. You can find a helpful list of contribution limits here.
Next Generation Trust Services is here to help you build your retirement nest egg. For more information please email Info@NextGenerationTrust.com or give us a call at 888.857.8058.

Staying Fit in Retirement Could Mean a Healthier IRA Future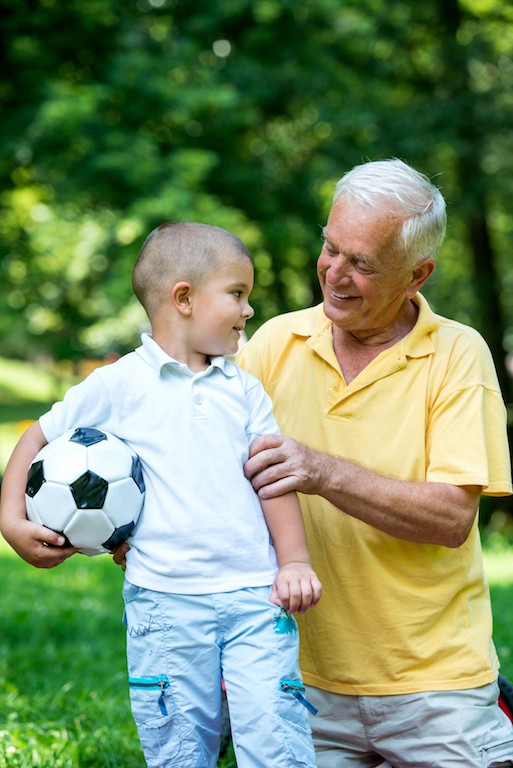 An article on Bloomberg.com recently cited that Fidelity Investments has estimated a 65-year-old couple who retired in 2014 would need, on average, $220,000 to cover out-of-pocket medical costs over the course of their retirement. This figure assumed there is Medicare insurance but no (additional) retiree health-care insurance through a former employer.
(Add to that figure another $17,000 annually for every year that the couple is in retirement before age 65.)
This is just for medical expenses; what about daily living or paying for that long-awaited travel, indulging the grandkids or making sure you can live the way you're accustomed to in those golden years?
PLAN FOR WORST-CASE SCENARIOS
Dal Watson, an insurance adviser and employee benefits consultant says he believes the $220,000 figure should be viewed as a minimum. "Since we don't have a crystal ball, it's prudent to plan for a more worst-case scenario. The total monthly costs for in-home care range from $4,000-5,000; nursing home care can range $4,000-6000 per month for a semi-private/double occupancy room, and $7,000 monthly and up for a private room. The more complicated the medical care situation, the greater the price."
It seems that our health will take a huge chunk out of our retirement savings if we're not careful. So how to plan now for a healthier future, both physically and financially?
BEING HEALTHY IN RETIREMENT COSTS LESS
Here's another interesting note: In a recent nationwide survey by Schwab Retirement Plan Services, respondents said they'd rather see their 401(k) balance increase by 15 percent than lose 15 pounds this year. And about 35 percent of the 25-to-70-year-olds in the survey were unwilling to sacrifice their quality of life today (such as cutting down on dinners out or on vacations) to save more for retirement.
Well, many of us might not want to do less takeout or take a staycation, but it's clear that taking care of ourselves and being healthier in retirement will cost us less in health care expenses—and give us a potentially better retirement lifestyle.
HEALTHY PEOPLE EARN MORE MONEY
For instance, committing to a regular exercise regimen has been shown to increase earnings. A 2011 study from Cleveland State University found that men who exercised three or more times a week had about a 6 percent earnings gain compared with men who didn't. For women, the gap was about 10 percent. The reason for the earnings gap was not identified.
CONSIDER A HEALTH SAVINGS ACCOUNT FOR LONG-TERM FINANCIAL AND PHYSICAL HEALTH
Of course, the healthier we stay, the less we spend on medical bills and procedures. But another way to prepare for medical costs is to open a health savings account (HSA), which is available for people with high-deductible health insurance plans. The HSA will travel with you from job to job and you control how the money is spent.
"HSAs are excellent way to accumulate monies for long-term health conditions and/or disability needs, with tax-preferred benefits," notes Watson. "If you think your health plan or Medicare supplement is going to get you very far down that road, you are kidding yourself.  Ask anyone who has lived it first-hand."
Even better, you can have a self-directed health savings account, with the potential to grow the fund more aggressively by investing in alternative assets.
Individuals can contribute up to $3,350 a year in a HSA. Adding to the financial health they can confer, these accounts are "triple tax-free." You put pretax money in them, it grows tax-deferred, and you aren't taxed on the money you use for medical reasons. After age 65, you can pull money out and use it for non-medical reasons, and pay regular income tax on it.
FIND OUT IF YOU QUALIFY FOR AN HSA
Dal Watson adds this final note: "Check with your tax professional for more information and how it affects you personally. If you have substantial assets, or cannot medically qualify for a long-term care policy, a self-directed plan is a great alternative." (You can follow him on Twitter: @HealthReform411).
Whether it's time to lose those extra pounds, start exercising, or take care of those medical issues that have been dogging you for years, it's always a great time to open a self-directed health savings account for those who qualify. If you have any questions about self-direction as a retirement wealth-building strategy, we invite you to read our informative white paper. For questions about how to include nontraditional investments in your HSA to grow healthier retirement savings, contact Next Generation Trust's helpful self-direction specialists at (888) 857-8058 or Info@NextGenerationTrust.com.
IRA worth millions a tax problem?
If you put $5,500 in an IRA every year beginning this year and earn 6 percent returns on average, it would take roughly 42 years for your account to grow to $1 million.
Yet, a very small percentage of the population has the opportunity to grow their IRAs to gargantuan proportions. Startup founders, for instance, may get the chance to put nonpublicly traded shares of their burgeoning business into a retirement account before the company goes public. If the company takes off, the price of the shares could balloon from fractions of a penny to millions of dollars.
If that IRA account happens to be a Roth IRA, it's like winning the tax-free lottery since only contributions to a Roth, not earnings, are subject to tax. If it's a traditional IRA, Uncle Sam will get his due, eventually.
That may be cold comfort for the taxman. In November, the Government Accountability Office released a report suggesting steps Congress can take to close up the loophole, but not everyone thinks it needs to be fixed.
"There are going to be cases that are extreme, but it's an honest system and encourages saving and personal responsibly. I don't think that is something they would want to tamper with," says E. Brian Finkelstein, a partner at Broad Financial, a provider of self-directed IRAs and solo 401(k)s.
GAO and the giant IRA
The GAO's report broke down the landscape of IRA ownership and told how a few people came by their vast IRA fortunes.
A handful of people have amassed more money than would be possible from prudent savings and wise investing. Instead, startup founders and private equity executives were able to build their balances by putting nonpublicly traded securities with very low valuations into their retirement accounts.
"The investments are priced low because they are illiquid and there is no guarantee that they will have any value in the future. However, one would not go through all this trouble (of opening a self-directed IRA) if they did not anticipate rapid growth," says Stuart Caplan, director of portfolio management at Apex Financial Advisors in Yardley, Pennsylvania.
Why the GAO is concerned
The GAO is concerned that a few people are using IRAs in a way that was not intended by Congress and that the IRS could be losing out on millions in tax revenue.
"There are a lot of assets being held in the accounts, and the government wants to track it better so that when people are taking distributions of not cash — assets — they can be more sure that the assets are being valued correctly," says Jaime Raskulinecz, CEO and founder of Next Generation Trust Services, a provider of self-directed retirement account services in Roseland, New Jersey.
For instance, if you own a racehorse through your IRA and decide you would like to take a distribution from the account in the form of one equine, the IRS wants to know how much that horse is worth to better calculate taxes owed.
"A number of industry stakeholders we interviewed expressed concerns that individuals who invest in nonpublicly traded shares … using IRAs and (defined contribution) plans may undervalue these assets, thus substantially increasing their tax benefits," the GAO report stated.
Investigating valuation issues requires hiring outside experts and attorneys, and that gets expensive. Taxpayers foot the bill, and the IRS has only three years to detect and go after improper valuations.
IRS collecting new information
The IRS will be asking for the following data from custodians, the financial institutions that hold IRAs. For the 2014 tax year, with returns due in April 2015, reporting the information will be optional; for 2015, it's a requirement.
New data requested on Form 5498:
How much of the IRA's value is attributed to nonmarket assets.
The type of nonmarket assets.
New data requested on Form 1099-R:
Identifies distributions of IRA assets that do not have a readily available fair market value.
Other GAO recommendations
Questions about valuations often don't arise for many years. The GAO recommended expanding the three-year statute of limitations on IRA violations. The report also suggested that a warning be added in Publication 590 about the risks of prohibited transactions and fudged valuations in retirement accounts.
A section of the report directed at Congress proposed some changes to IRAs that could include:
Limiting the types of assets permitted in IRAs.

It's not just shares of startups that populate self-directed IRAs. Self-directed IRAs can invest in real estate, timberlands, racehorses, Broadway shows, cattle, precious metals and even interests in oil wells.

Requiring a minimum valuation for an asset purchased by an IRA.

Founders of startups and their employees may get nonpublicly traded shares valued at less than $0.01.

Putting a cap on the amount of money that can be accumulated in IRAs.

Congress could require an immediate distribution of balances above the ceiling, the report suggested.
Alternative assets and you
Technically, anyone can invest in alternative assets in an IRA, but they have to first find a custodian who will be willing and able to hold the account. It's a good idea to deal with experienced firms because a misstep could cause your IRA to become just an A — with all the associated taxes and penalties.
"Clients come to invest in, among other things, real estate assets — maybe they buy a condo on the beach in Florida or the Carolinas and rent it. The IRA will hold it and all rent and expenses flow through the IRA," says Raskulinecz.
"There has also been a big increase in clients that are making equity investments in startups or loans that may turn into equity investments if the startup gets a big infusion of capital or is sold," she says.
Have You Taken Your 2013 Required Distribution from Your IRA?
without penalties starting at age 59-1/2, you are required to take these annual disbursements upon turning 70-1/2 years of age.
These distributions from your retirement accounts are taxable income in the year those funds come out of the account. So if you missed your 2013 distribution and are taking it this year (2014), this amount must be included in your 2014 income and noted on your tax return. However, if that distribution was made by your retirement account on the last day of the year (December 31, 2013) and you received it in the first few days of 2014, it is considered 2013 income.
In cases where the account holder passed away before taking all of the required distribution, the remaining unpaid amount is paid to the beneficiary. As always, it is best to check with your accountant or tax advisor about these matters.
You don't necessarily get off without a penalty, however; a missed distribution carries a 50% penalty of the amount not taken, so it's best to be proactive, figure out what you need to take every year once you reach mandatory age, and work out a distribution schedule if applicable. FINRA (Financial Industry Regulatory Authority) has a calculator. The IRS website, www.irs.gov has the form that you are required to file for the penalty; click on the Forms and Publications button.
2014 Pension Plan Limitations Announced by IRS
.
In short, elective deferrals to 401(k) plans remain the same as in 2013 ($17,500 plus $5500 "catch-up" contributions for people age 50 and over). Traditional and Roth IRA contribution caps are $5500 (plus $1000 for the 50-plus group). However, for these IRAs, the modified adjusted gross income limits for contribution deductibility have changed.
For business owners or self-employed individuals with SEP IRAs, the deduction for contributions goes up to $52,000 (an increase of $1,000 over last year).
These limits—such as contribution limits, salary deferral limits, and taxable wage bases—are important considerations as you discuss your retirement goals with your advisor or are determining how to include nontraditional assets in your self-directed retirement plan. All the income and expenses relating to the assets flow in and out of the self-directed retirement plan, which owns the assets within it. If you have any questions regarding self-directed plans of any kind, check our website (http://NextGenerationTrust.com) or contact us at Info@NextGeneraitonTrust.com or (888) 587-8058.
2010 Contribution Deadline Looms
2010 Contribution Deadline
As many of you know, the tax deadline and contribution deadline for 2010 has been extended until Monday, 4/18/11. As it is quickly approaching, it is imperative you make arrangements now if you wish to make an IRA contribution for 2010.
For our existing clients, those whose account has already been opened, we can accept contribution checks up until 4:00 PM on Monday, 4/18/11.
For those who have been considering opening an account, if we have your completed account documents and all required information as well as your contribution check before 2:00 PM on Friday, we can still get your account opened and process your contribution for 2010.
For all those looking to really jump start their investing, please note you may also make your contributions for 2011 as well as 2010.
As always, contact any of our staff members for questions at 888-857-8058.
To find forms to open an account:
Open a Next Generation Account
Forms to make a contribution: