The Next Generation NJ Office Remains Closed to Public
The past year was understandably full of uncertainties and we hope that you and your families have remained in good health. As we move forward, we still want to ensure the health and safety of our staff, fellow building members, clients, and their respective families.
Our staff continues to operate on a mostly remote basis and will likely continue to do so throughout the summer. We will keep you apprised of our plans, which will depend on public health recommendations and local conditions.
We realize that uncertainty may linger through the foreseeable future. With that being said, our Roseland, NJ office and building remains closed to the public. What does this mean?
Until further notice, we still cannot accept any in-person visits, including in person meetings and drop offs. Effective immediately, we also cannot guarantee a staff member will be on-site to retrieve any drop offs from the main doors. Alternatively, we have increased our digital signature solutions, virtual meetings, secure file sharing options, and funds can be sent or received electronically.
Please check in with a Next Generation representative to review your options if you have any concerns. We will do our best to work with you given these restrictions. 
We can be reached via phone at (888) 857-8058 or via email at info@nextgenerationtrust.com.
Thank you.
Where Do You Stand with Your Retirement Planning?
National Retirement Planning Week—yes, there really is one—was in early April, and retirement industry experts stressed—what else?—the importance of saving for retirement. For some people whose companies offer a workplace retirement plan, such as a 401(k), it can be easier to save with automatic payroll deductions and the employer's matching contributions.
However, the Insured Retirement Institute (IRI) has issued a research report called "Boomers Expectations for Retirement 2017," which looked at retirement confidence and preparedness among baby boomers. One might think that these older workers or retirees have been preparing and saving for a long time. But the IRI's research found that only 60 percent of this population believe their retirement income will be sufficient to cover basic expenses and afford them the funds for travel and other leisure activities. In addition, sixty percent of boomers said that Social Security will be a major source of income for them in retirement; this is the highest percentage recorded in the seven years that the IRI has produced the report.
The IRI report came up with another troubling statistics:
Less than one-quarter (23 percent) of the baby boomers surveyed believes they have enough saved up to sustain them throughout their retirement.
Just a little over half (54 percent) felt they had enough money saved.
Out of this group, approximately 60 percent of them have at least $100,000 saved today—which sounds like a lot but given the actual cost of living and medical expenses that come with advanced age, it is likely these individuals will spend their savings much more quickly than they anticipate.
At least that group has something saved. The National Foundation for Credit Counseling found that about one-quarter of U.S. adults (27 percent) don't save any part of their income for retirement.
Two-thirds were putting money in a savings account.
A little less than one-third had a 401(k) plan.
Twelve percent saved money at home. The NFCC shows these are more apt to be younger adults.
Add to that the constant threats to the Social Security Trust Fund, and it points to Americans needing to find ways to save more and boost their retirement portfolios, since we cannot know whether or not the benefits will be there when it comes time to retire, or whether cost of living allowances will increase commensurate with inflation and consumer prices at any given time. Don't forget, Medicare doesn't cover everything … including long-term care expenses.
More boomers are still working
The Institute's report also found that few baby boomers are still working full time (25 percent) than were in 2011 (50 percent) when it began collecting this data. Another doubled difference over the seven years since IRI began its research, which correlates with this, is that nearly twice the amount of baby boomers (about 40 percent) stated they are now fully retired; it was only around 20 percent back in 2011.
Self-direct and change your retirement standing
Whether you're a baby boomer nearing retirement or a younger worker with decades of employment ahead of you, it's always a good time to open a self-directed retirement plan and turbocharge your retirement savings.
Self-direction as a retirement wealth-building strategy is for people who are comfortable making all their own investment decisions, and for those who know and understand alternative assets and wish to include them in their retirement portfolios. Real estate, commodities, precious metals, private placements, and loans and mortgages are some of the many nontraditional investments you can include in a self-directed retirement plan. The account administrator, like Next Generation Trust Services, executes the transactions based on the account holder's instructions, holds the assets, and handles all the required paperwork and reporting related to the assets. Any type of retirement plan can be self-directed; if you have a 401(k) at your place of work, and you'd like to self-direct your investments, ask your employer if this is possible with your existing plan. If you wish to open a new account, our New Accounts Page will walk you through getting the account open; and, our professional team at Next Generation will always answer any questions you may have about the types of assets allowed within these plans.
Want to position yourself better for a more comfortable retirement through self-direction?
Contact Next Generation Trust Services at Info@NextGenerationTrust.com or 888.857-8058.
Equity Crowdfunding is Working—and Can be a Self-Directed Investment
Adam Sharp, founder of Early Investing (http://earlyinvesting.com/) is bullish on equity crowdfunding (ECF) and cited some good reasons in a recent newsletter he sent to subscribers.
Equity crowdfunding enables startup and early-stage companies to raise capital … and now that unaccredited investors may now participate, more people can invest via registered online portals and help these young companies get the money they need to grow.
A little history
ECF began here in the United States in 2011 when MicroVentures launched its first online deal. The following year, FundersClub launched its platform and in 2013, AngelList and others followed.
At first, only accredited investors could invest in the deals (individuals with more than $200,000 in income or a net worth of $1 million). Now that the SEC has implemented the JOBS Act in full, a wider pool of the investing public may participate in these equity funding opportunities. That includes individuals with self-directed retirement plans.
Strong early results
Adam looked at every deal on FundersClub from its July 2012 launch up to June 2016, noting an average return of 28.7%. In March of this year, AngelList released its first set of data, which covers all its deals between 2013 through the end of 2015. The results: the 2013 class of AngelList startup deals have had an average return of 46%. AngelList noted in its announcement that a 46% annual return is in the upper top quartile of all venture capitalists and private equity investors.
Of course, as Adam is quick to point out, the early-return data simply shows that the companies have raised money at a higher valuation than in previous funding rounds—there has been very little by way of IPOs or acquisitions. So things are going well in terms of raising capital through equity funding but as he put it in his letter, "the money's not in the bank yet." Plus, he points out, these returns occurred during a bull market in startup investments – and AngelList and FundersClub are both based in San Francisco, with strong angel investor/venture capitalist networks.
That said, the early returns he cites show promise for non-accredited ECF deals, which can have thousands of investors (as opposed to the more restricted accredited investor deals, which are limited by law to 99 investors).
This means that more self-directed investors may also include equity investments within their self-directed retirement plans.
Non-accredited equity investing
Non-accredited investors may participate in two tiers of equity crowdfunding deals:
Regulation A+ (larger deals) in which companies can raise up to $50 million per year (effective June 2015).
Title III (smaller deals) in which companies can raise up to $1 million per year (effective May 2016).
Equity crowdfunding via these registered online portals is working for young companies seeking necessary capital… and is generating handsome returns for those angel investors who are participating in these opportunities.
Are you interested in including equity funding in your self-directed retirement portfolio? Next Generation's free white paper explains more about crowdfunding as a nontraditional investment allowed through self-direction, which you can download here. If you have any questions about this type of investment, or need help opening a new self-directed IRA, contact our helpful professionals at Info@NextGenerationTrust.com or 888.857.8058.
Ernst & Young Entrepreneur of the Year Finalist – Jaime Raskulinecz!
Press:2017 – Jaime Raskulinecz, CEO of Next Generation Trust Services The spirit of entrepreneurship is alive and kicking in New Jersey — and we couldn't be happier to be a part of all the action! Our very own Jaime Raskulinecz, CEO of Next Generation Trust Services was recently announced as a finalist in the Entrepreneur Of The Year 2017 New Jersey Awards program.
As the world's most prestigious business award for entrepreneurs, Entrepreneur Of The Year has been at the forefront of identifying game changing business leaders for more than 31 years. The program has honored the inspirational leadership of such entrepreneurs as Howard Schultz of Starbucks Coffee Company, John Mackey of Whole Foods Market Inc., Pierre Omidyar of eBay, Inc., Reid Hoffman and Jeff Weiner of LinkedIn Corporation and Mindy Grossman of HSN, Inc.
We're honored to have Jaime Raskulinecz recognized among so many other notable business luminaries in New Jersey. Click on the link below to learn more about the Entrepreneur Of The Year New Jersey program and follow our journey to the awards!
http://www.ey.com/US/en/About-us/Entrepreneurship/Entrepreneur-Of-The-Year
Direct Response Marketing expert Seth Greene's Interview with Jaime Raskulinecz
Jamie Raskulinecz, our CEO and founder of Next Generation Trust Services, was interviewed by Direct Response Marketing's expert and best-selling author Seth Greene on his top-rated podcast! You can listen to Seth and Jaime discuss the self-directed IRA business, marketing strategies, and some of the more creative investment ideas we've seen done! You can find more of Seth's podcasts here.

Don't Hit the Brexit Stock Market Panic Button!
The vote by the populace of the United Kingdom to exit the European Union had world markets all atwitter immediately afterwards. What will happen to world currencies? What about people's retirement plans?
An article in the New York Times last week gave smart advice to investors about the stock market, where many people have been putting money away for their retirement. The author's response to the Brexit anxiety: don't do anything. This is especially true for investors whose portfolios are heavy into stocks, which are long-term investment vehicles (he suggests riding it out).
That said, self-directed investors are less likely to be exposed to the market volatility that those in stocks and bonds are feeling now, and are likely to feel throughout the shakeup and transition that Brexit will bring. This is because, rather than relying solely on the restricted menu of stocks, bonds, and mutual funds allowed in typical plans, self-directed retirement plans may include different types of alternative assets. Even if the stock market is bouncing around or market volatility increases over the foreseeable future, a self-directed IRA can weather the storm of EU breakups, thanks to its diverse mix of assets.
Instead of succumbing to post-Brexit-vote panic and making a knee-jerk investment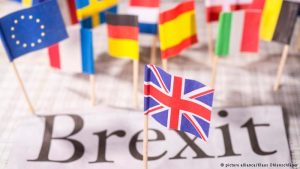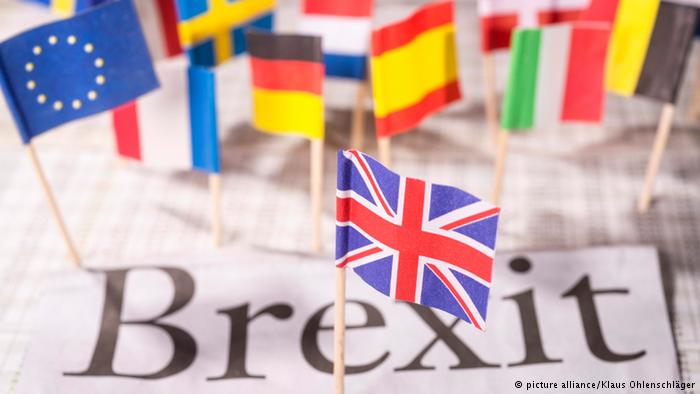 move right now, consider a retirement strategy that includes nontraditional investments—real estate (domestic or foreign), commodities, precious metals, hedge funds, loans, private placements, and lots more. Given the stress that investing in stocks inflicts on so many people (look at all the life savings that were lost in the Great Recession), you can step away from that panic button by including alternative assets you already know and understand in a self-directed IRA.
As the name implies, with self-direction you control your retirement plan by directing your portfolio and making your own investment decisions. The administrator (like Next Generation Trust Services) executes the transactions, holds the assets, and manages all the required paperwork and reporting. Our helpful white paper explains it all to you and our video series  walks you through various aspects of opening an account. Our professionals at Next Generation Trust Services are available to answer your questions about self-directed investments, help you open your account, and provide transaction support. Want to know more? Contact us at Info@NextGenerationTrust.com or 888.857.8058.


Our CEO, Jaime Raskulinecz, Has Done it Again as a Leading Woman Entrepreneur!
Jaime Raskulinecz, founder and CEO of Next Generation Trust Services, has been named a finalist as a 2016 Leading Woman Entrepreneur by Leading Women™ Entrepreneurs & Business Owners. This is the second time she has been recognized for her corporate leadership and business acumen by the organization, which partners New Jersey Monthly magazine to spotlight the state's women business leaders. Out of a field of several hundred nominees, 150 women in business have been selected as finalists for exhibiting outstanding performance in four areas: market potential, innovation, community involvement and advocacy for women. The finalists will be featured in the October issue of New Jersey Monthly and the Top 25 Leading Women Entrepreneurs, selected by an expert advisory board, will be honored at the organization's annual recognition event in November.
Congratulations to our fearless and tireless leader for leading the way for women in business!
DeAnna Vecchio of Montclair is Promoted to Client Service Manager of Next Generation Trust Services
DeAnna Vecchio of Montclair is Promoted to Client Service Manager of Next Generation Trust Services
 ROSELAND, N.J., April 15, 2016 – DeAnna Vecchio has been helping clients of Next Generation Trust Services, a third-party administrator of self-directed retirement plans, with various aspects of their self-directed transactions since 2010. The Montclair, N.J.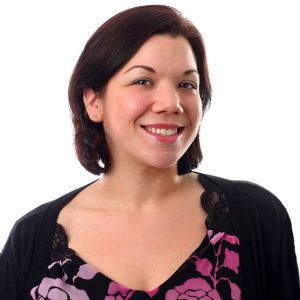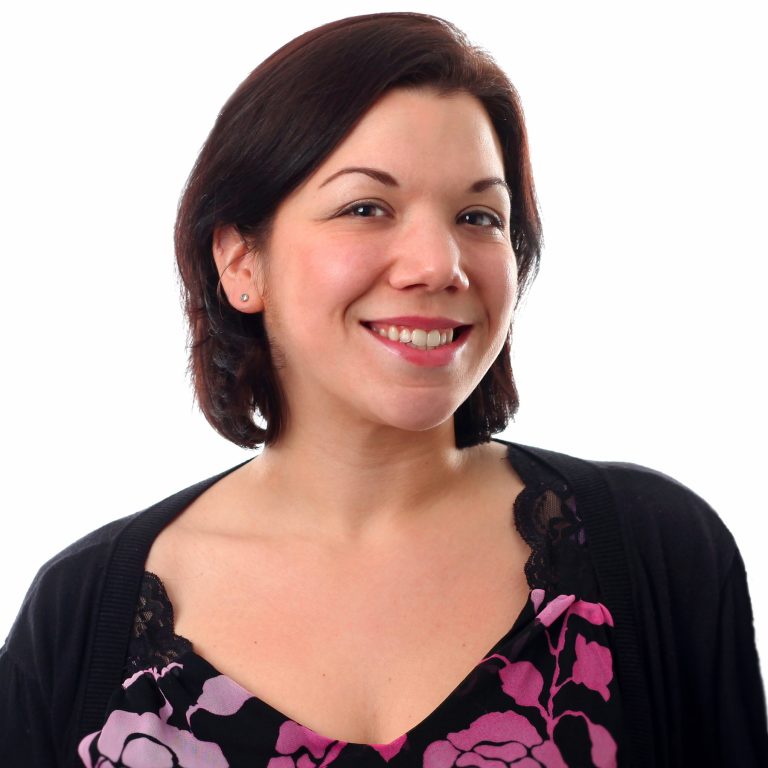 resident was recently promoted to Client Service Manager of the Roseland firm, with managerial oversight of quality assurance and customer care. The announcement was made by CEO Jaime Raskulinecz.
"DeAnna is well-versed in all aspects of self-directed transactions and has expertly
audited accounts, reviewed statements, and assisted clients with many transaction questions or issues that have arisen," said Raskulinecz, who founded the firm in 2004. "When clients get on the phone with DeAnna, they know their matters will be resolved professionally and with the high level of customer service we pride ourselves on at Next Generation."
Prior to her promotion, Vecchio was Next Generation's transaction billing and collections supervisor. As Client Service Manager she will oversee file audits, software implementations, and policies and procedures to ensure all client transactions are handled as expeditiously and accurately as possible. She will also continue to assist in staff training, ensuring that all employees can answer basic questions about self-direction or be able to refer clients efficiently to the proper staff member for help.
As part of her role at Next Generation, Vecchio educates clients on IRS guidelines regarding self-directed retirement accounts and certain types of transactions that may be prohibited in these types of plans. With self-directed retirement plans, the account holders make all their own investment decisions and may include a broad array of alternative assets. The administrator executes the transactions, holds the assets, and manages all the paperwork and reporting for the self-directed plan.
In addition to her promotion, Vecchio celebrates another milestone this month, having attained her certification as a paralegal and membership in the National Association of Legal Assistants (NALA). She completed her studies in Fairleigh Dickinson University's paralegal certification program in late 2015 and sat for the NALA certification exam this winter. The curriculum comprised over 300 credit hours and included ethics, estates, wills and trusts, corporations, civil litigation, criminal law, family law, and research and writing. She holds a bachelor's degree in business administration from Pace University.
"This certification has further deepened my knowledge of the legal process for estates, trusts, and many other topics frequently discussed at Next Generation," said Vecchio, who now bears the initials CP (certified paralegal) after her name. "I consider this an extension of my ongoing education in the realm of IRAs and self-directed investments, to better serve our clients."
For more information about self-directed retirement plans, visit http://NextGenerationTrust.com or contact Next Generation Trust Services at 888.857.8058 or Info@NextGenerationTrust.com.
Our CEO, Jaime Raskulinecz is Giving Back to Green Hill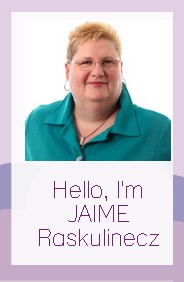 From Administering Self-Directed Retirement Plans to Serving a Wonderful Retirement Community: Our CEO, Jaime Raskulinecz is Giving Back to Green Hill.
A couple of years ago, our CEO, Jaime Raskulinecz, was looking for new ways to give back to the wider community and serve others. It turned out, she didn't have to look very far; in the spring of 2014, a board position opened up at Green Hill, a not-for-profit retirement community in West Orange. Jaime was already familiar with the community, she knew its executive director, Toni Davis, and she asked to be considered for the vacant board position; Jaime joined the board of trustees that June. She is currently the vice chairperson of the board and serves on its Green House® Homes committee.
"I had known about Green Hill for a long time, as a good friend of mine has worked there for about 30 years. Plus, many people I know have been there for rehabilitation over the years and found it to be a wonderful place, from the facilities to the staff," says Jaime. "They had an opening on the board at around the same time I was looking to become active on a board, in order to give back by offering my skills and expertise to assist elsewhere."
Serving on the Green Hill board is a great fit for Jaime in several ways. Before founding Next Generation Trust Services, she had a successful career in health care, and as a licensed real estate broker and certified property manager, she brings tremendous expertise regarding real estate issues to the table.
Green Hill (www.green-hill.com) is a not-for-profit community that offers a full continuum of care from independent and assisted living to skilled nursing, rehabilitative care and respite care. The distinctive retirement community was the first in New Jersey to build Green House® homes, an innovative approach to skilled nursing that offers private living quarters in a resident-centered, group home setting.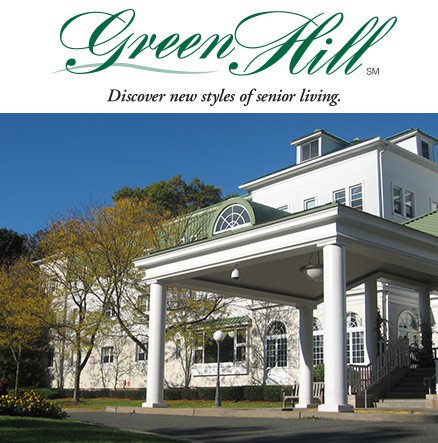 Of the Green House® Homes at Green Hill, Jaime says, "This is an entirely different residential setting for seniors, something totally new to the New York metropolitan area. These group homes are situated in a neighorhood setting and offer so many wonderful services and amenities. I'm very excited about the future of this style of senior living and I'm looking forward to helping Green Hill expand this offering to more older adults."
Green Hill, located on Pleasant Valley Way, will celebrate its 150th anniversary with a gala event on April 28 at the elegant Pleasantdale Chateau; event sponsorships and tribute ads are welcome from area businesses and individuals whose lives have been touched by the care their loved ones enjoy or received at Green Hill, or anyone interested in seeing this great tradition continue. Details about the gala and the ad journal are at http://www.green-hill.com/green-hill-celebrates-150-years-2/
"We are well staffed at Next Generation and I now have more flexibility with my spare time," Jaime adds. "It's nice to get to have the ability to volunteer in the community. I am so glad that I called Toni when I did."
We're pretty sure Green Hill is equally delighted!
You can learn more about why Jaime is such a big fan of Green Hill at www.green-hill.com and of course, if you want to learn more about what she and our staff do at Next Generation Trust Services, our website is full of information about self-directed retirement plans.