Living Abroad? Avoid These 6 Retirement Errors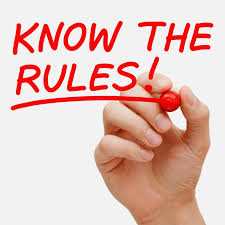 If you're an expat enjoying retirement overseas, you are well-advised to be in the know about the U.S. and foreign tax codes. The IRA rules, written for the U.S. tax code, may conflict with the tax codes of the country where you are living or working.
There are countries that maintain double-taxation treaties with the U.S., which means that if you are living and/or working abroad, you don't have to pay taxes in both countries. However, only a few foreign countries allow expats to defer local taxes on their American-born IRAs.
These matters can be complex, so it's always best to consult your tax professional about any of these matters.
1 – No un-excluded earned income? No IRA contributions for you.
In order to make a contribution to any type of IRA (Traditional or Roth) you must have what's called un-excluded earned income (after deductions/allowances). Without this or other U.S.-sourced earned income, you cannot contribute to an IRA. If you do contribute, this will be considered an excess contribution, taxed at 6% annually for as long as those specific funds remain in the IRA. Be aware of your financial picture before making any contributions (and avoid heavy penalties from the IRS).
2 – Don't contribute for a non-resident alien spouse if you file as head of household.
Are you working overseas and married to a non-resident alien (NRA)? If you file your taxes as head of household (which may be right for your specific situation as an expat), you may not contribute to your NRA spouse's retirement account. Ask your trusted adviser about whether this filing status or "married filing jointly" with a non-U.S. spouse is best for you, and how that will affect your ability to contribute to a spouse's retirement account.
3 – Be mindful of income limits on Roth contributions.
If you are fortunate enough to be earning a high income in your overseas job, good for you! But that salary, bonus and other compensation can add up to more than the allowable Roth IRA income limits. The metric in question is your Modified Adjusted Gross Income (MAGI) which has upper limits for Roth contributions. The 2016 upper MAGI limits for Roth contributions are as follows:
Single filers and head of household — the amount you can contribute to a Roth starts to lower (in phases) at a MAGI of $117,000 and goes away completely once your MAGI reaches $132,000.
Taxpayers filing "married filing jointly" – the phase out is between $184,000 and $194,000; no contributions are allowed for these filers above $194,000.
Penalties for excess Roth IRA contributions will apply.
4 – Income limits do not apply for Traditional IRAs as long as you are not contributing to a qualified retirement plan.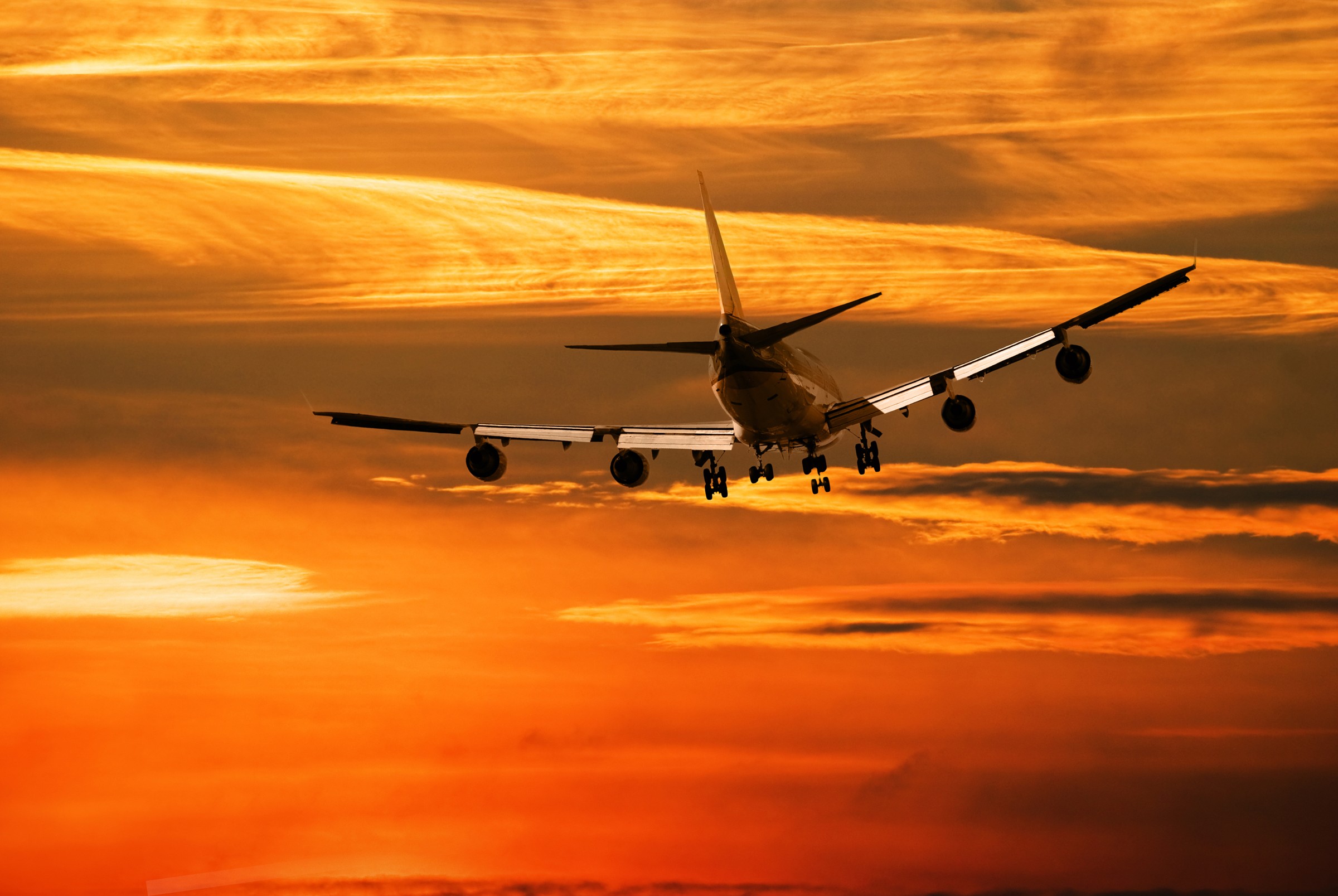 High-earning expats can contribute to their Traditional IRA if they are not contributing to a U.S. tax-qualified retirement plan such as a 401(k) plan. As long as you have un-excluded earned income, go ahead and make that deductible IRA contribution.
However, if you are contributing to a qualified retirement plan, then income limits for Traditional IRAs would apply. Expats with un-excluded income may make a non-deductible contribution to a Traditional IRA in this case.
The MAGI income limits for deductible IRA contributions for expats with qualified U.S. retirement plans are:
Single filers or filing as head of household – the deductible amount phases out between $61,000 and $71,000. No deductible contributions are allowed above $71,000.
Taxpayers filing "married filing jointly" — the phase out occurs between $98,000 and $118,000; no deductible contributions are allowed above $118,000.
5 – Watch out for double taxation on deductible IRA contributions.
Let's say you live and work in a country where you are subject to tax in the U.S. and your country of residence. Therefore, your income is being taxed by the country where you live. In order to reduce your U.S. tax bill, you've taken allowable exclusions and foreign tax credits. Then let's say you also make a deductible IRA contribution of $5,500 to save further on your U.S. tax bill (this saves you nothing in your country of residence).
Alert: although the amount designated as a deductible contribution is not taxed by the U.S., it was already taxed by the foreign country. You could inadvertently end up taking after-tax income and, by making a deductible contribution to an IRA, make it pre-U.S. tax. The contribution will then be taxed again by the U.S. upon distribution from the IRA. This becomes very complicated.
The bottom line: If you are living and working in a foreign country with higher tax rates than the U.S., it might not make sense for you to make a deductible IRA contribution. Even in a country with lower taxes than the U.S., you should investigate the potential benefit of this strategy to you (if any).
6 – You must take required minimum distributions on non-spouse inherited IRAs.
Regardless of where you live around the world, you must still take required minimum distributions (RMDs) from a non-spouse inherited IRA (Traditional or Roth) according to schedule. The IRS stipulates that the beneficiary of these IRAs must begin making annual RMDs by Dec. 31 of the year following the death of the IRA account holder. Not taking these distributions carry a very steep penalty—50 percent of the amount that should have been withdrawn. (There are different rules are for IRAs inherited from a spouse.)
Living and working around the world can be an exciting adventure—just make sure you are protecting your IRA's tax-advantaged status and protecting your financial interests, which could lead to an adventure you didn't bank on!

Retirement Around the World – Germany
Guten Tag!
One of the most prominent and prosperous nations in Europe, Germany offers retirees a bevy of personal, financial, and cultural benefits. Germany has much to offer everyone, making it a great retirement option. From politics in Berlin to festivals in Munich, expats can reside in the land where Bach and Beethoven once called home and enjoy native food and drink that have become popular throughout the United States today. If you are looking for adventure, drive down the speedy Autobahn to visit some of Germany's gothic castles for a glimpse of medieval Europe in this northern European powerhouse.
Popular Regions
Germany has many diverse regions that offer different experiences for everyone:
Bavaria: This southern German region is a gateway to the Alps, where you can find an abundance of forests and lakes to enjoy outdoor activities. In Upper Bavaria, attractions include old castles and monasteries that dot the landscape. Additionally, with beer being a prime commodity in Bavaria, Munich's Oktoberfest is a must-do!
Black Forest: A land filled with German legends and myths, the Black forest region takes you out of your natural and spiritual shell. Home of the cuckoo clock, schnapps, and traditional German garb, you will really feel like you're living in the "old country."
East Germany: As a former Communist region during the 20th Century, the city of Berlin was always in and out of current events. Now, it is the center of the German government. An abundance of old and new architecture can be found in East Germany, as well as thousands of lakes and hot springs. History buffs can take in stoic remnants of the old regime that controlled this area for decades.
Rhine Valley: Welcome to a medieval wonderland! Filled with towering castles and old churches, the Rhine Valley has been an inspiration for writers and artists alike. Famous cities situated within the valley include Dusseldorf, Mainz, and Stuttgart.
Ruhr Valley: The heart of Germany industry – with heavy manufacturing, coal, and steel production – has seen its ups and downs on the economic roller coaster. However, initiatives to modernize this region have been completed, and various cities (such as Dortmund and Duisburg) have formed connections with each other.
North Germany and the Baltic: Perhaps the best place for retirees in Germany is in the north. Cliffs and beaches dot the shoreline of the Baltic Sea, connected by cozy villages along the way. Fishing is a very popular activity here, and the countryside contains national parks and holiday spa resorts. How much better can it get for a retiree?!
Cost of Living
According to statistical data, the cost of living in Germany is relatively the same as living in the United States. However, renting property in Germany is significantly lower by approximately 34%. A one-bedroom apartment averages around $733 USD per month to rent inside a major city, while three bedrooms will be around $1,382 USD. If you're looking for something a bit more remote, you can rent a one-bedroom apartment in areas outside of the major cities for about $527 USD or a three-bedroom apartment for around $1,031 USD.
Aside from property prices, basic utilities in a small apartment should run you about $224 USD on average. Additionally, food, transportation, and clothing expenses are relatively similar to those in the United States, which is beneficial to Americans looking to retire and plan for living expenses.
Healthcare
All legal German residents receive universal healthcare coverage. Most of the nation (approximately 85%) has government-regulated health insurance, while the remainder is covered through private insurance providers. Public service members (i.e. police officers, military, etc.) have specially designated healthcare plans.
For Americans planning to retire in Germany, the best way to keep some form of healthcare coverage is to go through a private insurance agency; government healthcare insurance is not offered to all retirees or expats. However, there is an insurance plan available for everyone!
Economy
Germany has one of the strongest and most powerful economies in the world. The Euro is the national currency (formerly the German Mark) which flows through an open-market economy that is very active in international business. Additionally, for people living and working in Germany, the income tax percentage is currently at 45% which is allocated for public services including free university tuition and top-notch transportation services.
Culture
Germany is known for festivals that show off its rich cultural heritage and hearty foods. Perhaps the most popular festival known around the world is Oktoberfest, held every year at Munich's city festival grounds as an introduction to autumn. If you enjoy lots of beer, German delicacies, and carnival fun, this is the place to be. Aside from Oktoberfest, Berlin hosts the Spandau Spring Festival with a carnival-like atmosphere and fireworks. During the Christmas season, many cities and towns will host holiday markets selling festive products, the most prominent one being in Nuremburg.
Historically, Germany is also known for being one of the most influential nations in terms of music. Some famous composers include Johann Sebastian Bach, Ludwig van Beethoven, and Wolfgang Amadeus Mozart. These men are classical giants that broke various musical boundaries in their day.
The Germans are also very passionate about sports. Some of their most popular sports are also played in the United States. These include soccer, basketball, and hockey. Some of the country's more popular teams (such as Bayern Munich, Borussia Dortmund, and Bayer Leverkusen) have enjoyed years of success and ardent support both on the national and international levels. In terms of basketball, German native Dirk Nowitzki of the NBA's Dallas Mavericks is regarded as one of the greatest European basketball players ever.
Handball, tennis, and winter sports are also very popular among the Germans, who are consistently considered to be among the top competitors in both the summer and winter Olympic Games.
Food and Drink
When we think of German food in the United States, a few things come to mind: bratwursts (German sausages), sauerkraut (to put on the sausages), schnitzel (breaded meat), cheeses (such as Limburger), giant pretzels, and most important – beer! Aside from these, Germany's various types of dishes are cooked up throughout its diverse regions. You can find smoked or roasted hams, lamb, veal, and braised beef. Seafood such as herring, salmon, perch, and trout, and side dishes like potato dumplings or pancakes, are also extremely popular. Be sure to leave room for a slice of Black Forest cake (a German staple), ice cream, and assorted fruit.
In terms of beer, there are over 1,200 breweries in Germany that produce various popular varieties. Among them are "Doppelbock" (a stronger beer), "Weissbier" (a light beer), and "Dunkel" (a darker-colored beer). Beer is not only a trademark of German culture . . . it's a way of life.
Germany also produces many wines, especially Rieslings. During the holiday season, a popular hot wine beverage called "Glühwein" is usually consumed.
Auf Wiedersehen!
As you can now see, Germany is a great option for your overseas retirement. It is a modern world power with a rich culture and stable economy. Financially speaking, living in Germany is similar to retiring in the United States. You will enjoy great food, friendly people, and an abundant of activities and sights to see. No matter what part of Germany you may choose to live in, there is always something new to explore!

Retirement Around the World: Door County, Wisconsin
Welcome to Door County, Wisconsin!
Picture this: you are about to retire from the professional world where you have lived in suburbia or a large city for most of your life. If you've always loved the idea of simple living and the countryside but could never get enough time away from your busy life in order to truly experience it, well – now you can!
Midwesterners of all ages have been traveling to Door County, Wisconsin to enjoy a little taste of the great outdoors. Sticking out into the Great Lakes, the "thumb" of Wisconsin's mitten-shaped state is dotted by colorful woodlands and cozy lake towns, featuring an abundance of outdoor activities to enjoy. Even though Door County is considered a regional gem, it is definitely regarded as a relaxing and reasonably-priced location to retire.
From the picturesque lighthouses that dot the shorelines to amazing fall foliage, Door County could be just the "door" to step through into your new life as a retiree.
Getting There
There are a few ways that you can get to Door County. If you live within the upper Midwest, driving would be your best option. There are various interstates and highways that carve through the rolling hills and outline the Great Lakes.
If you choose to fly to Door County, two of the most convenient airports are Green Bay's Straubel Airport (55 minutes away) or Milwaukee's Mitchell Airport (2.5 hours away). Door County is in a very remote area of Wisconsin so it may take some time before you arrive, but the wonderful location makes it worth the drive time.
Cost of Living
Door County attracts people from all different income brackets. According to Sperling's, the average home purchase price is approximately $187,000 which is close to the national average. To rent property with two or more bedrooms, you should expect to pay between $560 and $920 per month – well below the national average.
For healthcare, there are plenty of medical facilities that you can access within Door County and the surrounding region. One main hospital includes Door County Medical Center, located in Sturgeon Bay. This hospital is a part of the Ministry Health Care network, which has other Door County locations in Algoma, Brussels, and Fish Creek.
Additionally, there are a few living expenses worth noting that can be advantageous to you. First, gasoline prices are hovering around the national average, as you can see from this report from Sturgeon Bay (the county's hub). The area is served by Wisconsin Public Service for home utilities. Your expected electric bills are calculated with a base cost of approximately $21 per month. The sales tax in Wisconsin is also approximately 5%, which is lower than many other neighboring states.
Activities in Door County
There is something in Door County for everyone to do all year long. Outdoor activities are abundant; fishing, boating, hiking, camping, even apple picking! The Peninsula's quaint towns offer plenty of shopping for local crafts and gifts. Boat cruises are available for you to spot breathtaking lighthouses while traveling up the majestic lake shorelines. Door County also offers performing arts for people of all ages by the company at the Northern Sky Theater, featuring three different seasonal performance locations in Fish Creek.
Destinations in Door County
Sturgeon Bay – One of the larger towns in the Door County region, Sturgeon Bay has a bevy of quality offerings for potential retirees. There is an abundance of parks, two city beaches, opportunities for recreational engagement, and a YMCA.
Baileys Harbor – Smaller in size, Baileys Harbor is a nature lover's paradise. Abundant wildlife can be seen as you hike through acres of forests. Cycling is made easy here with uncrowded roads. Besides watersports in summer, the colder seasons are also a great time to be in Baileys Harbor – pick apples and take in the beautiful fall foliage, or travel through snow-covered fields in the winter.
Egg Harbor – Even though this Door County gem is considered to be a "resort town", it still has a lot to offer for a few hundred permanent residents who call it home. A potpourri of activities is available here for locals and visitors: trails, watersports, art displays, and beautiful Wisconsin landscapes (as always) are present. Additionally, you can find a variety of restaurants and stores for all discerning tastes and preferences.
Local Eats and Drinks
There is a great variety of dining options in Door County, all at very modest prices. Enjoy freshly caught seafood from the surrounding lakes. Fall weather will also bring fresh apple or cherry pies and cider. Taste local Wisconsin favorites such as cheese curds, bratwursts, and giant pretzels. Some of the highest rated local establishments include:
Chop, Sister Bay – This is one of the top restaurants in the county for "surf and turf" located within the shopping district of Sister Bay.
The Fireside Restaurant, Ellison Bay – From classic cocktails to colorful comfort foods, this restaurant puts a spicy twist on all its dishes. Enjoy a wide range of local favorites and southern staples.
White Gull Inn, Fish Creek – This award-winning eatery is home of the "Best Breakfast" by Good Morning America. Additionally, enjoy old-fashioned fish boils at this year-round spot.
Fall weather brings fresh apple pies and cider. As the home of the Miller Brewing Company, Wisconsin is famous for having thousands of bars from its bustling cities to quiet country towns. You will never have a problem finding a place to have a drink or two year round!
Additionally, Door County has a handful of wineries that you can visit at your leisure. Below are a few you may want to check out:
Red Oak Vineyard, Sturgeon Bay – come taste Red Oak's award-winning wines in the heart of the county. Enjoy a menu of traditional red and white wines, along with regional cherry-based wines.
Harbor Ridge Winery, Egg Harbor – a newcomer to the Door County wine community, this establishment offers trendy wines in a jovial setting.
Simon Creek Vineyard and Winery, Jacksonport – This is the largest and most advanced winery in the region, offering tours and tastings free of charge. The tour covers every touchpoint of producing wine, from collecting grapes to packaging the finish products.
Make Door County Your Next Home!
The people of Wisconsin are some of the friendliest and most welcoming that you will meet. They will be more than happy to show you around and make you feel right at home. So come to Door County and retire in this fantastic wooded wonderland surrounded by the Great Lakes! Consult our website to find out how an IRA can benefit your future finances when you are ready to retire. Hopefully you will decide to call Door County a future home!
Retirement Around the World – Iceland
Next Generation Trust Services went live in Iceland recently to research what it takes to retire in this beautiful and remote country. Iceland offers many amazing landscapes, as it is riddled with glaciers, waterfalls, volcanoes, cliffs, lava fields, and geothermal springs.  Iceland has been named among the top best countries to live in and among the world's cleanest countries.  With its abundance of hydroelectricity and geothermal energy, Iceland is the world's largest electricity producer. Being ranked by the Institute of Economics and Peace as the Most Peaceful Country in the World for the seventh year in a row is also no small feat. With so many positive attributes, this small country makes a big impression.
Cost of Living
Iceland has a reasonable cost of living for living in the capital city of Reykjavík, where roughly 200,000 citizens reside. A single bedroom apartment in the city's center will run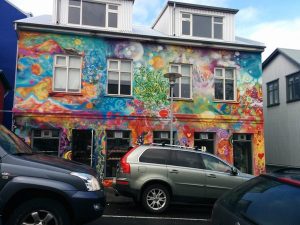 you around $1,356 a month, and close to $980 a month outside of the city center.  Utilities are also very affordable, as they rely on renewable energy sources. You can expect to pay around $130 a month for electricity, garbage, water, and heating (even during the cold Icelandic winters!).
Smaller cities, like Akureyri, are not as expensive as Reykjavik. With a population around 17,000, you can expect to pay $696 a month for a one bedroom apartment in the city, or $565 a month just outside of the city.
Health Care
Healthcare is free for all citizens in Iceland, but you must be a resident of Iceland for seven years before you can become a citizen. You won't need give up your native citizenship, as it is legal to hold dual citizenship in Iceland. Even if you do not have healthcare that covers you in Iceland, there's no need to worry. Since Iceland runs completely on public healthcare, you can go into any doctor's office and pay $50 for a visit, even if you are not a citizen. Another option for expats would be to keep their American insurance, and ensure that it applies overseas until they can become a citizen.
Good Eats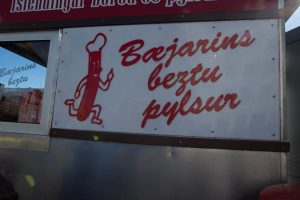 Going out to eat can be on the expensive side, as a three course meal for two can run you around $80 at a mid-range restaurant. If you get to know Reykjavík well, you can find some inexpensive, yet good eats around the city. Bæjarins Beztu Pylsur is a great example of an Icelandic staple that satisfies appetites and budgets. This seemingly simple hotdog stand has been labeled as one of the Best Hot Dog Stands in Europe  and has attracted celebrities from Bill Clinton to the band members of Metallica. For around $3.75 you can grab one of these famous hotdogs.
Culture
Iceland has a fair amount of folklore and myths that add to this country's whimsical side. One of the more widely known folklore tales is that of the Icelandic elves. Many Icelanders enjoy telling youngsters these tales of elves that live out in the wilderness in cities made of large rock gatherings, and who will help humans in times of distress, or trick them into entering their home and making them vanish.
Not only does Iceland have mysterious folklore adding to its culture, but Iceland is becoming recognized as a creative hub for emerging and established artists. There are many amazing exhibits and museums all throughout the capital that display the great works of art, which is a wonderful source of Icelandic pride.
Recreation and Activities
One of the draws of Iceland is its beauty. There are abundant parks to visit, mountains and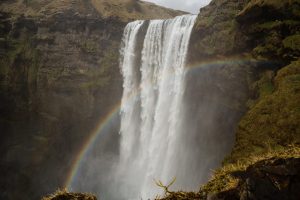 volcanoes to conquer, waterfalls to see, and of course the northern lights that dance across the winter sky. Experiencing nature in this beautiful country is a treat in itself, as it is often referred to as a photographer's paradise.
Not only does Iceland have many outdoor activities, but it also has a very active night life.  Reykjavik has lots of bars and restaurants that are usually open until three AM or later- Icelanders know a thing or two about throwing a party!  Between the culture, lifestyle, and the activities available in Iceland, there's bound to be something you'll fall in love with here.


Sources:
Retirement Around The World – Switzerland
Located in Western Europe, Switzerland is a diverse country famous for its exquisite snow-covered Alps, beautiful lakes, remarkable clocks and watches, first-class native cuisine, and mouthwatering chocolate!
Also known for their leisurely lifestyle, the Swiss place emphasis on recreation, sports and enjoying life. Since Switzerland is situated in the heart of Europe, one can easily travel to and enjoy the beauty and culture of many other countries.
Retirees will be happy to learn that Switzerland has a high standard of living, low crime rate, excellent health care and low taxes, making it a popular choice for expats.
Retirement for the Swiss
The Swiss pension system is built around three pillars:
The first pillar is AHV (Alters und Hinterversicherung), the state-run basic old-age insurance. This is financed by equal contributions from employers and employees (through salary deductions. Men over the standard retirement age of 65 and women over 64 may draw a pension if they have contributed to it for at least one year. Similar to the US Social Security system, those choosing early retirement will receive a reduced pension amount, with those retiring within any period up to five years after the standard retirement age receiving an increased amount.
The second pillar, Berufliche Vorsorge, is a mandatory, workplace-based occupational pension plan. This plan, together with the old-age insurance plan, enables the insured person to maintain his or her previous lifestyle. This pension plan is funded by employees and employers, with the sum of the employer's contributions at least matching the sum of the employee's contributions. It is open to the self-employed on a voluntary basis.
The third pillar is private pension insurance; it is optional and financed entirely by the individual. Contributions are deducted from taxable income and are only taxed at the time of payment. Interest on contributions is also exempt from taxation.  
Healthcare in Switzerland
Switzerland has an excellent standard of healthcare. Expats can select where they're treated and city physicians usually speak English. However, that quality care comes with monthly premiums, co-pays and deductibles. 
Health insurance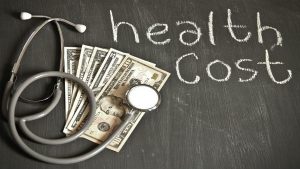 All Swiss residents are required to have health insurance coverage, and since it isn't government-funded or employer-sponsored, private insurance providers are not permitted to refuse anyone coverage. Private providers are required to cover most medical treatment and hospitalization costs in their basic health insurance packages.
Expats must obtain their own health insurance within three months of arriving in Switzerland, so it's important to research this in advance. Coverage for dental and supplemental costs (e.g., private rooms) require more comprehensive insurance policies. Insurance premiums vary greatly and are determined by geographic area, not by individual income.
Medical facilities
Both public and private health facilities in Switzerland have very high standards. At private hospitals the waiting times are usually shorter and some specialize in particular treatments. However, their costs are much higher and may only be covered by more comprehensive insurance policies. Basic health insurance covers most treatments at public hospitals, but patients may have to pay extra for certain special treatments.
Medications
American retirees shouldn't have difficulty getting most medicines in Switzerland. Pharmacies can order what they don't stock, or suggest appropriate alternatives. Emergency pharmacies are open around the clock.
Americans in Switzerland
US citizens traveling to Switzerland for up to 90 days do not need a tourist visa, as long as their passport is valid for at least six months.
Expats wishing to stay for more than three months must apply for a Swiss residence permit. Residence permits can be easily obtained by EU/EFTA nationals who have the financial resources, plus health and accident insurance. US citizens and other non-EU/EFTA nationals wishing to retire here can obtain a residence permit by investment, or by showing close ties with the country. They must also be over age 55, no longer seeking employment, and have the necessary financial resources, as well as health and accident insurance. Read here for more information.
Cost of Living
Switzerland is an expensive country for foreign retirees but most expats agree that the high living standards, excellent infrastructure and efficient public services are worth it. Costs vary from city to city, with the larger cities being more expensive than some of the more rural areas.
Over 60% of people here rent property, causing an apartment shortage. Retirees should be aware that this competition has resulted in a steep rise in rental costs, with payment of a three-month deposit up front in many cases. The Swiss are required to use special garbage bags for trash collection that are priced according to their size, so households producing more waste will pay more. The good news is that recycling is free, so you can expect to live a greener life in Switzerland.
Renting & buying in Switzerland
Switzerland offers a variety of living options, from traditional chalets with views of the Alps to sandstone houses in Old Town Bern to condos in popular cosmopolitan cities. When looking for a property, it's a good idea to register with one or more local agents who may have access to properties before they're publicly advertised.
A one-bedroom apartment in the city centre averages approximately $1,604 per month, while the same apartment outside the city centre goes for about $1,248 a month. An in-town three-bedroom apartment rents for approximately $3,066 per month; the same apartment outside the city centre goes for about $2,380.
For those considering buying a home in Switzerland, the country's highly regulated market can make purchasing real estate harder. However, although homes tend to be expensive, Switzerland's housing cycle appears to be peaking. As a result, there is a slowdown in the rise of prices for single-family homes and owner-occupied apartments.
Home prices vary depending on location. The most expensive regions are concentrated in the Zurich area, around Lake Zug, Lake Lucerne and Lake Geneva, and in tourist destinations in the mountains. An apartment in Zurich's city centre costs approximately $1,650 per square foot; the same apartment outside the city centre costs around $989 per square foot. Bern is less expensive (around $870 per square foot and $596 per square foot respectively). Expect the purchase process in Switzerland to take at least three months and budget at least 5% of the sale for fees and charges.
Other living costs
As with other countries, the cost of living also varies from city to city. A three-course dinner for two in a mid-range restaurant averages around $104, while a combo meal at a fast food restaurant averages approximately $15 per person. At the market, you can buy a dozen eggs for $5.47 and a fresh loaf of white bread for $2.27. A movie ticket costs $18.67, and a fitness club membership for one adult runs approximately $100 per month.
Cities/Towns that Attract Expats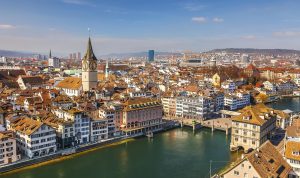 Zurich, Switzerland's largest city, is frequently considered the economic powerhouse of Switzerland. It is exciting, open to different cultures, and offers much to do, with over 100 art galleries, several renowned museums, and world-famous architecture. For those who enjoy outdoor activities, there's hiking through nearby Uetiberg, and swimming in Lake Zurich. Some other attractions are the Zurich Opera House, the Swiss National Museum and the Zoological Garden—one of Europe's top zoos.
Geneva is one of Switzerland's most multicultural cities. Due to the large number of diplomats and high-ranking politicians working here, its rich history and exquisite scenery, Geneva's cost of living is very high—as is the standard of living. Geneva is one of Europe's greenest cities and is often called the city of parks. Another advantage to living in Geneva is its international airport, motorways and railway system.
Bern, Switzerland's capital, is located in the heart of the country and is the gateway to the Alps. The city exudes a medieval air with its many fountains, sandstone facades, and historic towers.  For those who love shopping, Bern's four-mile, weather-protected promenade makes it possible to shop comfortably in any weather. The boutiques, bars and cabaret stages, and small street cafes attract locals as well as many tourists. For art and history lovers, there's the Zentrum Paul Klee, the Einstein Museum, the History Museum, Art Museum, Swiss Alpine Museum, and Communication Museum.  
Basel, in northwest Switzerland, is Switzerland's oldest university city. Shopping districts, museums and heritage sites are connected by small winding backstreets. A European cultural center, Basel is also home to the symphony and chamber orchestras, and the musical theater featuring international productions. One can enjoy picturesque views over the River Rhine and the region's charming, scenic countryside with its blossoming cherry trees is also a must-see.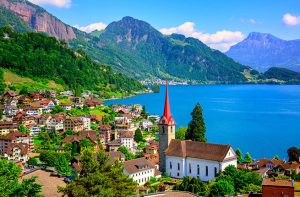 Lugano, in the southernmost part, is the largest town in the holiday region of Ticino. An hour from Milan by train, it is often considered the capital of Italian-speaking Switzerland, with Italian influences reflected in its architecture and food. Lugano is Switzerland's third most important financial center, but is also home to numerous parks, villas and sacred buildings. Lugano's traffic-free historic town center, exclusive museums, surrounding mountains and lake make it very attractive to tourists and prospective residents. It is also a place of extreme weather changes year 'round.
With its scenic Alpine mountains and lakes, charming villages, artistic multicultural cities, superior infrastructure, low taxes and excellent healthcare, Switzerland offers expats one of the highest quality lifestyles in the world!


Retirement in Sarasota and the Cultural Coast
Do you want your retirement to be just beachy? Then Sarasota is the place for you with turquoise-colored waters, warm climate and plenty of outdoor activities. Nestled along Southwest Florida's Gulf coast, Sarasota and her five main barrier islands (or keys)—Longboat, Lido, St. Armands, Bird and Siesta—are located between Tampa and Ft. Myers. Nicknamed Florida's "Cultural Coast," Sarasota offers culture and creative outlets with a casual vibe.
John Ringling Causeway connects downtown Sarasota to the keys, where wealthy, often famous, residents live nestled between Sarasota Bay and the Gulf beaches. Prime real estate can be found in northernmost Longboat Key, which has limited public beach access and boasts the Longboat Key Club & Resort where annual and seasonal memberships are available to nonresidents. Lido and Siesta offer large public beaches.
Sarasota is #2 on Livability's list of best places to retire and near the top of AARP's list (#4) of "best places to reinvent your life." And, it comes in at #90 on CNN's Top Best Places to Live. The high rankings can be chalked up to its mild sub-tropical climate. The area has gentle winters (average temperatures are 63°F), sun-drenched summers (average temperatures are 82°F), awesome sunsets and an abundance of activities.
Cost of Living
Retirees have a choice of living styles. For those who desire an apartment, plenty are available right downtown. Or, if you'd rather not be in the thick of it, there are many wonderful housing options in various neighborhoods in town. There are also homes on exclusive keys such as Longboat Key and Siesta Key, where towering apartment houses and huge mansions overlook the Gulf. Plus, Sarasota abounds with an enormous array of gated golf and active adult communities, which tend to be nearer the Interstate.
According to the National Association of Realtors, the median sales price of a home in the Sarasota/Bradenton/Venice area in 2015 was $236,400. Although the cost of living may be higher than in other parts of the United States, with balmy temperatures year-round there is no need to run the heat. Also, Florida has no state income tax making it attractive to retirees.
Fun and Cultural Stuff
Sarasota's earliest pioneers arrived in the 1840s, drawn by the fishing and prospects of cattle and citrus farming. The sublime climate soon attracted wealthy wintertime residents like John and Mable Ringling of circus fame, who made the town their winter quarters. The Ringlings' passion for collecting art is still evident in city landmarks, which include their bayside home, Cà d'Zan, and the John and Mable Ringling Museum of Art.With one of Florida's best downtowns, Sarasota offers many appealing neighborhoods, an impressive array of cultural facilities and high-rise, luxury hotels. One of Sarasota's top attractions—St. Armand's Circle—sits at the end of the John Ringling Causeway. This lovely circle is surrounded by fine dining, shopping, and high-end housing.
Sarasota has 35 miles of sandy beach for swimming and boating; and plenty of artistic activities, like the Sarasota Ballet, Sarasota Opera, The Players and numerous other musical, dance, artistic, and theatrical venues. The Cincinnati Reds hold spring training here; the legendary golf champion Bobby Jones laid out the city golf course; and many buildings are listed on the National Register of Historic Places.
April brings the Sarasota Film Festival to the area, which offers hundreds of diverse films and draws some of the most acclaimed and burgeoning actors, directors, screenwriters, and musicians of our time.
Personal Well-Being
Sarasota has an enviable supply of doctors and medical resources. Sarasota Memorial Hospital, Healthsouth Rehab Hospital of Sarasota and Doctors Hospital of Sarasota are all located here and provide excellent health care.
Investing in Real Estate
Many knowledgeable investors already know that investing in real estate using self-directed IRAs can be a lucrative way to build retirement wealth. In fact, real estate is the most popular asset class in these plans. As a self-directed investor, you may choose to invest in vacation property in the Sarasota/Bradenton area to create rental income now and build up your retirement savings, and distribute your investment later so that you and your family may enjoy the home.
Regardless of where you make that real estate investment through your self-directed IRA, you will be on your way to making sure your retirement dreams are bright and sunny. Want to know more? Contact our helpful self-direction professionals with your questions at (888)857-8058 or Info@NextGenerationTrust.com; or go directly to our Starter Kits to open an account today.

Big Sky, Big Retirement: Montana's Flathead Valley
Many outdoorsy active adults over age 55 have set their sights on Montana—often named among the best places to retire by those in the know.
Montana isn't called Big Sky country for nothing; the state has plenty of elbow room. If you need wide open spaces to explore, rest assured nearby Glacier National Park will suffice with more than 1.3 million acres of wilderness beauty. If you get the urge to travel to other lands, simply cross over the Canadian border.
Popular Montana Retirement Areas

Resort towns Whitefish and Kalispell, 15 miles apart in northwest Montana's Flathead Valley, are especially popular with retirees. They offer rugged beauty and rustic charm, varied climate and mountainous terrain. The towns boast some of the greatest scenery in the world and unlimited recreational opportunities no matter the season: skiing, cycling, hiking, horseback riding, whitewater rafting, fishing or golfing are all there.
Whitefish's early beginnings as a railroad town are still evident in the fact that the Amtrak Station here is one of the line's busiest. Railroad buffs will be enchanted with the historic railroad depot and Central Avenue will appeal to those yearning for a peek at the Montana of long ago. The town's idyllic setting, just 20 miles from Glacier National Park, is capped off by the glistening waters of Whitefish Lake.
Kalispell is the retail, professional, medical, and governmental center of the Flathead Valley. It is also home to Wild Horse Island State Park, where wild horses roam amongst the old growth Ponderosa pine forest and wildlife (such as bighorn sheep, mule deer and bald eagles) traverse the remarkable trails. The landmark park is only accessible by boat, which is probably why the Salish-Kootenai Indians reportedly used it to pasture horses to prevent them from being stolen by other tribes.
Climate
The Flathead Valley enjoys a relatively mild climate given the northerly location of the state (although other parts of Montana have harsh winters). Summer days are warm with cool nights; humidity is low; and winter and spring are more akin to the Pacific Northwest. The valley is protected from harsh weather extremes by the high mountains to the east and west, and the lakes and rivers also moderate winter and summer temperatures.
Personal Well-Being
Outdoor recreation keeps residents in tip top shape. The Gallup-Heathway Well-Being Index ranks Montana in the Top 5 health states to live in—it has ranked in the Top 10 at least three times. In addition to exploring trails, the town of Whitefish is relatively walkable as compared to other communities.
Whitefish and Kalispell are pretty far away from big-city life. But, North Valley Hospital is a 44 acute bed, 56 long-term bed facility offering personalized health care and 24-hour emergency care is available.
Cost of Living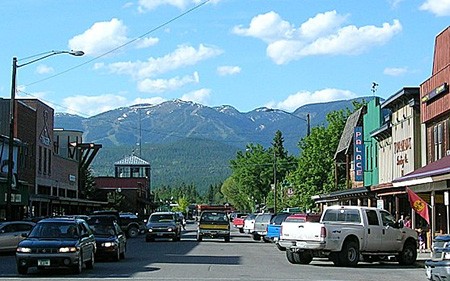 No matter where you live—in town, near the mountains or on a lake—almost all of the locales come with spectacular views of the mountains or lake. According to City data, the median sale price of a home was about $275,000. Montana household income at $44,222 is well below the national average. Real estate and the general cost of living is above average compared to the total U.S.
Montana does not exempt federal, state, or local pensions from state income tax, although there are some minor exemptions for people with lower incomes. There are no sales tax, inheritance or estate tax which may be attractive to many retirees. Residential properties receive a 34 percent exemption if it is filed for. The residences of some disabled residents and some spouses of deceased veterans are exempt from taxation. And, a homestead exemption in Montana protects up to $250,000 of the equity in a residential property.
Culture
The arts and culture are intensely vibrant and heartfelt in this geographic area. As can be expected, the local culture is built around nature and outdoor sports. Railroads also feature prominently in Whitefish, with many railroad artifacts, community memorabilia and photographs displayed at The Stumptown Museum. The Depot, located in the historic depot building, was restored to its original 1927 chalet-like appearance; and the Great Northern Locomotive #181, one of only seven of its kind ever built, is housed in the museum.
Kalispell is a vibrant artistic community. You can enjoy a Glacier Symphony concert, tour the Hockaday Museum of Art or browse the galleries downtown, visit the Conrad Mansion, or explore The Museum at Central School.
Big Mountain Ski Resort in Whitefish, which is among the 10 largest ski resorts in the U.S., hosts many events and festivals. Educational talks about the area's natural beauty are offered at The Environmental Education Center, which is located atop Big Mountain.
For retirees seeking open spaces, unspoiled land, plenty to do, and some Old West flavor, check out the northwest corner of Big Sky Country for some big opportunities.
Contact us for more information at (888) 857-8058 or Info@NextGenerationTrust.com.
You Don't Have to Be a Celebrity to Retire to Palm Springs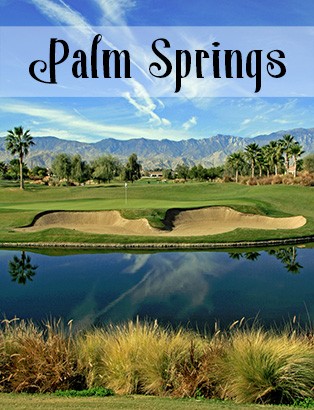 For high-net-worth retirees looking for fun and lots of sun, look to Palm Springs, California.
When you think of Palm Springs, you can't help but reflect on the Golden Days of Hollywood. The town is where Hollywood stars like Dean Martin and Dinah Shore went to escape the crowds and Elvis and Priscilla Presley honeymooned. Although those days are long gone, Palm Springs hasn't lost its cool. It's still a hip, happening locale and a great place to retire.
This sun-washed desert city, 90 miles southeast of Los Angeles in the Coachella Valley, is surrounded by the St. Jacinto Mountains. It offers a wide range of housing options for older adults who are seeking 350 days of sunshine. There is shopping, recreation and an extensive medical infrastructure.
In spite of its celebrity-laden past, Palm Springs is probably best known nowadays for hosting Coachella. This music and arts festival, which draws attendees from across the United States, showcases popular and established musical artists as well as emerging artists and reunited groups.
Tourists are a driving force behind the Palm Springs economy, along with retirees and the medical establishment.
Fun and Cultural Stuff
Whether you are looking to do it all or simply want to unwind, Palm Springs is the place. Retirees can get into the swing of things at local events such as the Palm Springs International Film Festival and Modernism Week—a 10-day affair celebrating all things midcentury—can keep you entertained. Cultural opportunities abound with performances presented by the Coachella Valley Repertory and Palm Springs Opera Guild of the Desert. And, La Quinta Arts Foundation hosts the #1 La Quinta Arts Festival in the nation.
For those who would rather swing a golf club, there are plenty of championship golf courses where golfers and novices can get in a few rounds. In fact, one of Palm Springs' most impressive golf courses is found at the stunning Trilogy at La Quinta active adult community.
Retirees who want to while away the afternoon can visit one of many cultural attractions such as the Palm Springs Air Museum, Palm Springs Art Museum and Desert Museum. If you want to hike the trails in San Jacinto Mountain or just stroll through a range of upscale El Paseo boutiques and shopping malls, Palm Springs has got it. For those who would rather spend time at a relaxing resort or full-service spa, you have your pick of many top-rated spas.
Personal Well-Being
Palm Springs has abundant open space and a friendly, small-town vibe. It offers a classic southern California desert climate—hot, sunny days that turn into cool, clear nights. Daytime temperatures in the summer can frequently reach 100 degrees with relatively mild winter days in the low 70s. The climate and dry air can be a relief for those who suffer from allergies and asthma. And, if needed, nearby Eisenhower Medical Center offers world-class medical facilities. There are also the Desert Regional Medical Center and John F Kennedy Memorial Hospital.
Cost of Living
Palm Springs caters to the affluent retiree looking to retire in style. Overall, the cost of living in Palm Springs is about 23 percent higher than the nationwide average as noted by BestPlaces.net but the quality of life is high as well.
According to CityRating.com, the average yearly pay in Palm Springs is slightly lower at $39,500 than the national average. And, the consumer price index (CPI) of 249 in California is higher than the U.S. city average CPI of 232.95. Great Places to Retire reports that the average home prices are about $365,000 (about 66 percent of the home price in Los Angeles) and monthly rent is $1,629.
There are many active adult retirement communities in the area, with housing options ranging from the relatively moderate to luxury (priced from the $200,000s to the $800,000s, with some over the one-million-dollar mark). If you're thinking of retiring in the area, it's a good idea to take an extended vacation there to shop around for the right community and the right town. Rancho Mirage, Indian Wells, Palm Desert, and Desert Hot Springs may offer housing opportunities that fit your budget if Palm Springs is out of reach.
To ensure that your retirement dreams are all golden, start thinking about how you will fund all those days in the California sun. If a self-directed retirement plan is the golden opportunity for your future, the experts at Next Generation Trust Services are here to help—even when you move to Palm Springs! Contact us for more information at (888) 857-8058 or Info@NextGenerationTrust.com.
Retirement Around The World – Wyoming
Beautiful Wyoming
Welcome to Wyoming, "The Cowboy State," where you can experience the essence of the American West and enjoy an excellent quality of life. Here you can escape the pressures of the large cities and enjoy serenity, low crime rates, quality healthcare, and the lowest tax rate in the country.
Wyoming's lifestyle is enhanced by clean air and water, some of the country's most beautiful natural surroundings, and abundant outdoor recreational activities such as hiking, fly-fishing, horseback riding, canoeing, kayaking, skiing, parasailing, hang gliding and stargazing in the Red Desert.
Healthcare
Retirees will be happy to learn that a Bankrate survey* lists Wyoming as the top state to retire in, with excellent healthcare as a prime criterion.
*Source: AARP and Money Magazine 2015
Among some of the state's top hospitals are: (1) Wyoming Medical Center, centrally located in Casper. It offers world-class heart and vascular services, neurology and neurosurgery services, and infectious disease services; (2) Cheyenne Regional Medical Center, a general medical and surgical hospital with three campuses, which received a high performance rating from U.S. News and World Report for its treatment of heart failure conditions; and (3) St. John's Medical Center, a general medical and surgical hospital in Jackson, which rated highly in patient satisfaction (above the national average for overall hospital experience), in a quarterly patient survey conducted by the Centers for Medicare and Medicaid.
Wyoming also has its share of family health and urgent care walk-in clinics, and Community Health Center of Central Wyoming (CHC) operates a state-of-the-art, comprehensive healthcare facility in Casper, with all of CHC's outpatient services and providers under one roof. Learn more about healthcare facilities in Wyoming at http://www.health.wyo.gov/ohls/FacilitiesDirectory.html.
Cost of Living
Wyoming offers a high standard of living and an affordable lifestyle for retirees. It has the lowest effective tax rate in the country at 6.9%, no state income tax, and sales tax is only 4%. The cost of living here is slightly lower than the US average, largely due to the availability of land and relatively low housing costs compared to more populated areas of the country.
The median home price in Wyoming is approximately $204,000 but this differs across regions, with prices in Cheyenne and Laramie being more expensive than other places in Wyoming ($190,000 and $210,000 respectively).
Rental prices are also comparatively reasonable. A two-bedroom home in Cheyenne rents for approximately $870 per month, while a similar home in Laramie goes for about $690.
Food and Entertainment
As with anywhere in the US, the cost of living (beyond housing) in Wyoming varies from place to place. In a small city like Laramie, a three-course dinner for two in a mid-range restaurant averages around $42.50. It costs about the same in Cheyenne but a meal in an inexpensive restaurant there costs approximately $11.50 per person compared to about $7.00 per person in Laramie. A combo meal in Cheyenne is also more expensive at approximately $7.90 a person in contrast to about $6.00 a person in Laramie.
At the market in Laramie you can buy a dozen eggs for around $1.59 and a fresh loaf of white bread (1 lb.) for approximately $2.26. In Cheyenne these will cost you about $2.50 for the eggs and around $3.56 for the bread. In Laramie, a movie ticket runs between $5.50 and $8.50, while in Cheyenne it can cost as much as $12.50.
Cities/Towns That Attract Retirees
Whether you're moving to Wyoming for its beautiful natural surroundings, its historical heritage or its cutting-edge energy sector, you'll have plenty of cities to choose from when deciding where to live.
Cheyenne, the state capital, is its largest city and lies on the southeast border of the state. As one of the windiest cities in the US, Cheyenne generates green energy with its many wind turbines. It's also a bustling cultural city whose attractions include the Symphony, the Wyoming State Museum, the Wyoming Transportation Museum and events such as art exhibitions and the Cheyenne Frontier Days, a 10-day event in July that features the country's largest outdoor rodeo.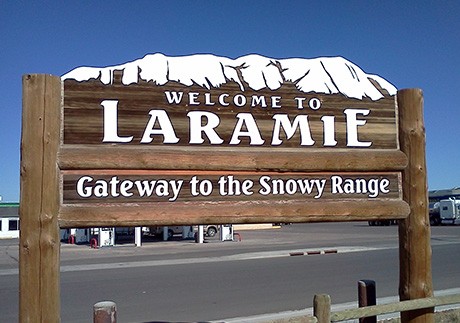 Laramie, located west of Cheyenne, is a small laid-back college town of approximately 31,000 people. The University of Wyoming is the largest employer and draws many students and faculty to live there. Retirees will like its 14 parks, a seasonally stocked fishing pond, and extensive Community Recreation Center with pools, fitness and cardio equipment and classes. For extra-energetic retirees, try the Poker Run ski race in February and the Wyoming Marathon on Memorial Day weekend.
Casper, located in the center of Wyoming, is the state's second largest city. Locally known as "Wyoming's Adventure City," it offers fishing in the historic North Platte River and hiking, biking, snowmobiling, skiing, camping, and picnicking at Casper Mountain. Casper also has many museums, historical sites and cultural events courtesy of The Wyoming Symphony Orchestra, Stage III Theatre and "The Best of Broadway Series" at the Casper Events Center.
Jackson, in the Jackson Hole Valley, is the main gateway for tourists to Yellowstone National Park, the Grand Teton National Park, the National Elk Refuge, and many famous ski resorts. Everyone can also enjoy the arts here thanks to the National Museum of Wildlife Art, the Center for the Arts and the Grand Teton Music Festival. The vibrant downtown area has a variety of shops, galleries, restaurants and nightclubs.
Green River, a small city of about 13,000 residents, was originally a Pony Express station along the Overland Trail. Today it's a family-friendly city with good educational and health services, and an economy that depends on natural resource mining/extraction. For entertainment, check out the Flamingo Gorge National recreational area and the Flamingo Gorge Days in June with its bull-riding competition, golf tournament, arts in the park and concerts.
With its beautiful wide open spaces, storied frontier past, affordable lifestyle, numerous activities and cutting-edge energy technologies, Wyoming can be a truly unique and amazing experience for retirees!