Entry Level Data Entry/Administrative Assistant
NJ - Roseland
Opportunity Snapshot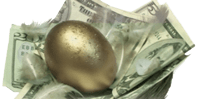 If you are bright and motivated, this position offers you the opportunity to expand your skills and experience in different areas of a small but fast-growing business, paving the way for future career growth. You will provide a variety of support, including backing up the Receptionist, assisting billing and collections (and learning that function), helping the transaction team, and more.
At Next Generation Trust Services (NGTS) you won't be just another number in a large corporation -- instead, your opinions will be heard and your contributions will have a genuine impact on our success. Our goal is for you to learn all about our company, including the intriguing self-directed retirement plan industry, and history shows that strong performers can move up. We're in our 11th successful year, but we still act like a startup, so the environment is exciting and dynamic.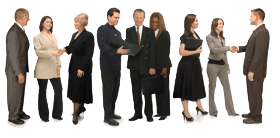 Next Generation, headquartered in Roseland, New Jersey, is a professional third-party administrator of self-directed retirement plans. NGTS provides education, administrative support, and account maintenance to individuals interested in self-directing their retirement portfolios with a wide variety of investments that are not typically found in an IRA, such as real estate, precious metals, notes and mortgages, private placements, accounts receivables, limited partnerships, hedge funds, and much more. We hold well over $500 million in assets on behalf of our clients, and we have clients and investments around the world.