Race down to the Carolinas to Retire
Published on September 24, 2015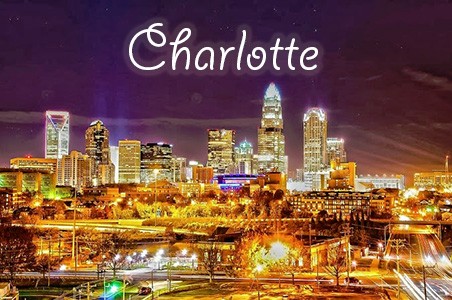 Americans looking to retire are racing down to Charlotte, North Carolina, home of the NASCAR Hall of Fame.
Charlotte, which made Kiplinger's Great Places to Retire 2015 list, boasts a large city feeling at an affordable price. And, the city's population is growing at a steady pace. WalletHub, which compared the retirement friendliness of the 150 largest U.S. cities, ranked Charlotte 89.
Retirees searching for a cultural and epicurean buzz need to go no further than downtown Charlotte. The streets are dotted with art museums and galleries, wonderful restaurants and interesting shops. Plus, 7th Street Public Market is the spot to find whatever foods whet your appetite.
Everything the city has to offer is easily accessible via the bus and light-rail systems. Residents use it for easy transport to everything from shopping, dining, cultural and sporting events.
Personal well-being
Charlotte boasts two great medical centers. One is Carolinas Medical Center (CMC), part of Carolinas HealthCare System. CMC is the largest research hospital in the region and one of five teaching hospitals in North Carolina. The other is Novant Health, an integrated health care system.
Cost of living
Overall, the cost of living in Charlotte is lower than the nationwide average and the quality of life is high. According to CityRating.com, the average yearly pay in Charlotte is also slightly higher at $58,362. However, the consumer price index (CPI) of 224 in Charlotte is lower than the U.S. city average CPI of 233.
Charlotte's suburbs abound with active-adult communities. In addition, for retirees who want a more urban lifestyle, Charlotte's lively Center City offers housing options, especially the historic South End neighborhood. Homes within Center City generally cost between $250,000 and $300,000. Rent for a two-bedroom apartment is about $850 a month. Real estate in North Carolina is assessed at 100% of appraised value.
The Tar Heel State is a favorite destination for retirees for several key financial reasons:
Social Security benefits are exempt from state income taxes.
There is no inheritance or estate tax.
The state has switched from graduated income tax brackets to a flat tax.
Homeowners ages 65+ may qualify for a homestead exemption.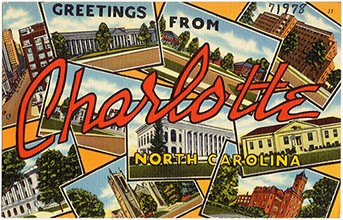 All of these factors make North Carolina—and the Charlotte area—attractive retirement destinations. As you consider how to fund your retirement, consider including nontraditional investments you know and understand in a self-directed retirement plan. You can even include shares of a NASCAR race car, or investment vacation property in the nearby Smoky Mountains in your self-directed IRA—just some of the many alternative assets that self-direction allows. Even better, your self-directed plan has all the same tax advantages of regular IRAs.
The professionals at Next Generation Trust Services can answer your questions about funding your future life—in Charlotte or anywhere—with self-directed IRAs. You can also find information about retirement around the world or other US destinations on our blog.

To get started on self-directing your retirement plan, contact Next Generation at (888) 857-8058 or Info@NextGenerationTrust.com, or read our white paper by downloading it here.