Retirement Around the World – Canada
Published on November 13, 2014
So you think that Canada is just a big icebox, eh? Well, think again. Our neighbor to the north is a popular retirement destination for Americans and others from around the world. Expats are coming to Canada to enjoy its laid back lifestyle, low cost of living, majestic beauty and good weather (really!).
Canada boasts a beautiful countryside, as well as cosmopolitan cities that are clean, safe, and friendly, and filled with an abundance of culture. Traveling throughout the country, one can enjoy its many festivals, multicultural cuisine, performing arts venues, clubs and architecture, as well as the natural beauty of its mountains, glaciers, secluded lakes and forests.
Retirement for Canadians
The Canada Pension Plan (CPP) and Old Age Security (OAS) form the two major components of Canada's public retirement income system. Other parts of the system include private pensions, which are either sponsored by employers or come from tax-deferred individual savings.
The CPP is a contributory, earnings-related social insurance program that mandates all employed Canadians 18 years of age and older contribute a portion of their earnings to a nationally administered pension plan. The plan provides a monthly benefit to eligible Canadians; the standard age to start receiving the pension is 65. Some, however, choose to take a permanently reduced pension as early as age 60, and others choose to take the permanently increased pension after age 65. Human Resources and Social Development Canada administers the plan in all provinces and territories except Quebec, which operates an equivalent plan called the Quebec Pension Plan.
The OAS Pension is a monthly pension available to most people 65 or older who meet the Canadian legal status and residents requirements. Employment history is not a factor. One can receive the OAS pension even if they have never worked or are still working.
Healthcare in Canada
Canada's health care system, based on the Canada Health Act, has a reputation for delivering a high standard of care with patient safety as a top priority. The health system is the responsibility of each provincial government, although the federal government also contributes funds.
Primary health care is the foundation of the Canadian health care system and involves providing services, through teams of health professionals, to individuals, families and communities. It also involves a proactive approach to preventing health problems and ensuring better management and follow-up once a health problem has occurred. These services are publicly funded from general tax revenues without direct charges to the patient.
The Canada Health Act does not cover prescription drugs, home care or long-term care, prescription glasses, or dental care, so most Canadians pay out of pocket for these services or rely on private insurance. Provinces provide partial coverage for some of these items for young children, those living in poverty and seniors.
Although the healthcare system is funded by resident taxes, newly landed expats may not be able to receive free health care for the first three months. During this time period private healthcare will be required.
Public health facilities in Canada are very good; however, there can be long waiting lists and many retirees choose to also take out private health care insurance. The good news for expats is that health insurance in Canada is less expensive than in the United States.
Americans in Canada
U.S. citizens who want to stay in Canada for less than six months within a one-year period can come as a visitor, and no visa or other special paperwork is required.
There are currently no formal retirement visas available in Canada. Those wanting to retire there will need to either gain sponsorship from a family member who is already living there, or apply for an investment visa. If you're considering retiring to Canada, it would be a good idea to contact the Canadian Embassy, for advice as to the best method of gaining the appropriate permit to live in Canada as a retiree.
Cost of Living
Many expats find that Canada's cost of living is lower than in their own country. Housing costs are much less expensive here compared to other countries, and those looking to relocate to Canada and buy property will find that they can get more for their money. In fact, many retirees are able to move to Canada with the proceeds of the sale of their property in their home country and purchase a home with no mortgage. An added bonus is that many find they have excess funds to live off.
Housing prices in The Prairies Region (comprising the provinces of Alberta, Saskatchewan and Manitoba) is competitive compared to the rest of the country. Home prices here range from approximately $271,000 in Winnipeg to $355,000 in Edmonton. In eastern Ontario and Quebec, average housing prices range from $250,000 to $350,000 while in western and central Canada, home prices trend higher. For example, average prices in Toronto run in the mid $500,000s and in Vancouver they are in the high $700,000s.
As with other countries, the cost of living varies from city to city. A three-course dinner for two in a mid-range restaurant averages around $58.00, while a combo meal at a fast-food restaurant averages approximately $7.00 a person. At the market you can buy a dozen eggs for $2.93 and a fresh loaf of white bread for $2.47. A movie ticket costs $10.72, and a fitness club membership for one adult runs approximately $45.00 per month.
As mentioned in previous articles, it's a good idea to travel to different regions of a country to become familiar with various lifestyles and the cost of living.
Cities That Attract Expats
Victoria, the capital of British Columbia is known for its many historic buildings and some of Western Canada's best museums. The city has exquisite scenery, with mountains and oceans at every turn, and world-renowned gardens. As for activities, Victoria has something for everyone. Sports enthusiasts can enjoy golfing, biking, hiking and fishing. If you're more the cosmopolitan type, then you'll be happy to know that you'll have your choice of places to shop, dine and enjoy theater.
Kingston, Ontario is a stunning, historic city that consistently ranks as one of the best places to live in Canada. The residents of Kingston enjoy an outstanding quality of life with many recreational, intellectual and creative opportunities. The city has excellent health care facilities, as well as superb municipal services, programs and facilities. Kingston has a bustling downtown that offers an array of entertainment and hosts many festivals. It also boasts the best freshwater sailing harbor in North America.
Ottawa, Ontario, the capital of Canada is a picturesque city where one can enjoy beautiful waterways, historic architecture, lush parklands and open spaces. Parliament Hill is the most visited Ottawa attraction. It's the seat of Canada's federal government and the setting for yearly national celebrations. Ottawa has many cultural attractions, museums and galleries for both residents and visitors to enjoy. Among these attractions are the National Gallery of Canada with world class art, and the Canadian War Museum.
Vancouver, British Columbia is Canada's third most populated metropolitan district and known to be one of its cleanest cities. It enjoys warm, sunny summers, relatively mild winters, and takes pride in being known as one of the world's best cities to live in. It consistently ranks in the top three of the world's most livable cities. Vancouver is also renowned for its innovative programs in environmental sustainability, accessibility and inclusivity.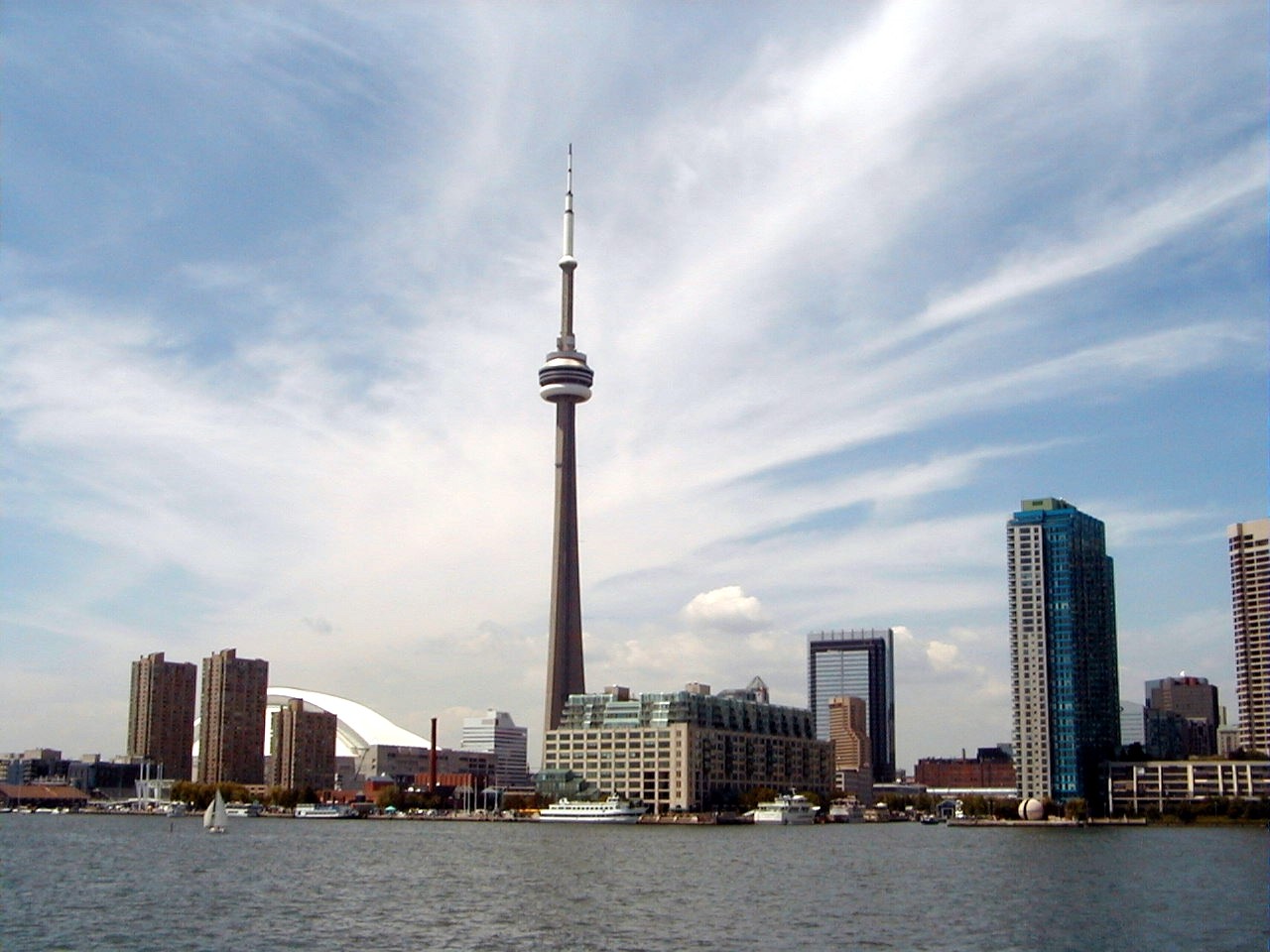 Toronto is the capital of Ontario. Expats moving here will find it to be the most developed of Canadian cities. Downtown Toronto boasts some of the world's most revolutionary and luxurious accommodation options for expats. And if you appreciate the arts, then this city is the place for you. Toronto is the home to more than 50 ballet and dance companies, six opera companies, two symphony orchestras, a number of theaters, open-air Shakespeare, the Toronto International Film Festival, and one of the top European film schools in the Pinewood Studios Group. For those who enjoy spending money, Toronto is also a world renowned shopping destination. Many local stores and specialty boutiques find themselves wedged between exclusive American and European outlets. Toronto is a highly diverse city with many different nationalities making their home here.
From British Columbia to Newfoundland & Labrador (and across five time zones!), from First Nations and Inuit cultures to French heritage, living in Canada has so much to offer and can be a truly life-changing experience!

Back to Blog