Retirement Around the World – Iceland
Published on July 19, 2016
Next Generation Trust Services went live in Iceland recently to research what it takes to retire in this beautiful and remote country. Iceland offers many amazing landscapes, as it is riddled with glaciers, waterfalls, volcanoes, cliffs, lava fields, and geothermal springs.  Iceland has been named among the top best countries to live in and among the world's cleanest countries.  With its abundance of hydroelectricity and geothermal energy, Iceland is the world's largest electricity producer. Being ranked by the Institute of Economics and Peace as the Most Peaceful Country in the World for the seventh year in a row is also no small feat. With so many positive attributes, this small country makes a big impression.
Cost of Living
Iceland has a reasonable cost of living for living in the capital city of Reykjavík, where roughly 200,000 citizens reside. A single bedroom apartment in the city's center will run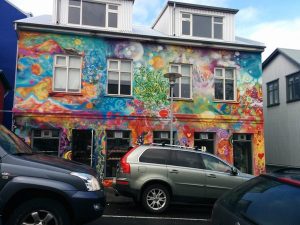 you around $1,356 a month, and close to $980 a month outside of the city center.  Utilities are also very affordable, as they rely on renewable energy sources. You can expect to pay around $130 a month for electricity, garbage, water, and heating (even during the cold Icelandic winters!).
Smaller cities, like Akureyri, are not as expensive as Reykjavik. With a population around 17,000, you can expect to pay $696 a month for a one bedroom apartment in the city, or $565 a month just outside of the city.
Health Care
Healthcare is free for all citizens in Iceland, but you must be a resident of Iceland for seven years before you can become a citizen. You won't need give up your native citizenship, as it is legal to hold dual citizenship in Iceland. Even if you do not have healthcare that covers you in Iceland, there's no need to worry. Since Iceland runs completely on public healthcare, you can go into any doctor's office and pay $50 for a visit, even if you are not a citizen. Another option for expats would be to keep their American insurance, and ensure that it applies overseas until they can become a citizen.
Good Eats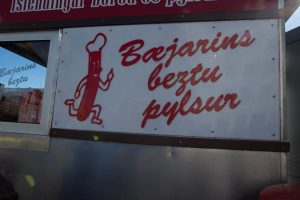 Going out to eat can be on the expensive side, as a three course meal for two can run you around $80 at a mid-range restaurant. If you get to know Reykjavík well, you can find some inexpensive, yet good eats around the city. Bæjarins Beztu Pylsur is a great example of an Icelandic staple that satisfies appetites and budgets. This seemingly simple hotdog stand has been labeled as one of the Best Hot Dog Stands in Europe  and has attracted celebrities from Bill Clinton to the band members of Metallica. For around $3.75 you can grab one of these famous hotdogs.
Culture
Iceland has a fair amount of folklore and myths that add to this country's whimsical side. One of the more widely known folklore tales is that of the Icelandic elves. Many Icelanders enjoy telling youngsters these tales of elves that live out in the wilderness in cities made of large rock gatherings, and who will help humans in times of distress, or trick them into entering their home and making them vanish.
Not only does Iceland have mysterious folklore adding to its culture, but Iceland is becoming recognized as a creative hub for emerging and established artists. There are many amazing exhibits and museums all throughout the capital that display the great works of art, which is a wonderful source of Icelandic pride.
Recreation and Activities
One of the draws of Iceland is its beauty. There are abundant parks to visit, mountains and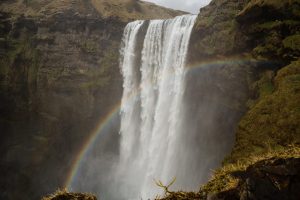 volcanoes to conquer, waterfalls to see, and of course the northern lights that dance across the winter sky. Experiencing nature in this beautiful country is a treat in itself, as it is often referred to as a photographer's paradise.
Not only does Iceland have many outdoor activities, but it also has a very active night life.  Reykjavik has lots of bars and restaurants that are usually open until three AM or later- Icelanders know a thing or two about throwing a party!  Between the culture, lifestyle, and the activities available in Iceland, there's bound to be something you'll fall in love with here.


Sources:
Back to Blog