Retirement Around the World – New York State's Catskill Region
Published on June 9, 2015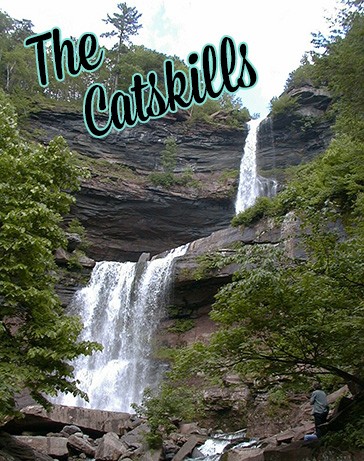 The world is full of so many unique and beautiful places to retire to, however, you don't have to travel abroad to find your dream retirement destination—we have some incredible places to retire right here in the U.S. One such place is the picturesque New York's Catskill Mountain region, a blend of beauty, tranquility, and exhilarating experiences for adventurous retirees.
Retirees can enjoy a high quality of life in the Catskills due to the area's strong commitment to the environment. Much of the region is a natural resource, protected by the Catskill Park and Catskill Watershed, with an abundance of natural beauty and an extensive range of activities throughout all four seasons. There are majestic mountain views to enjoy, ski slopes to conquer, along with numerous bike and hiking trails, and mountain streams for relaxing or kayaking.
The region has also re-emerged as a cultural scene with delicious farm-to-table restaurants, quaint antique shops, art galleries, craft stores, top-notch music concerts and live theater. One can also shop the roadside farm stands and visit historic homes.
Healthcare in the Catskills
Retirees will be happy to learn that the Catskill region has some of the finest healthcare facilities in New York State. Over 12 hospitals offer a complete range of treatment services and medical specialties and access to higher level services is available at larger regional specialty hospitals and trauma centers. In fact, some of the country's top medical facilities are not far away.
Among some of the top hospitals in the region are Margaretville Hospital, named one of the Top 100 Critical Access Hospitals in the country, Ellenville Regional Hospital, an award–winning critical access hospital, and (3) Kingston Hospital, which received a perfect rating from Consumer Reports for preventing central-line infections in its Intensive Care Unit.
The region also has several community health centers, family health centers, and home health care agencies that provide excellent wellness and prevention services, as well as a number of skilled nursing facilities, managed care and long-term care facilities. To learn more about healthcare facilities in the region go to www.health.state.ny.us.
Cost of Living
The Catskills offers retirees an affordable lifestyle. The four primary counties in the Catskills are Ulster, Sullivan, Greene and Delaware. These counties vary tremendously, so it's a good idea to travel around the region and become familiar with them before looking for real estate.
Ulster County is the closest to NYC, and real estate prices here tend to be higher than in the other three counties. These higher costs are attributed to its proximity to the city, more established country-cute villages, a location near the Hudson River, and easy access to downhill skiing. Ulster County's northeastern section, located within the Catskills Park boundaries, offers great hiking and recreational activities. Villages such as Woodstock have attracted affluent artsy types for decades, and home prices reflect that.
Another reason for Ulster County's higher home prices is its convenient access to the city via the Metro North train service, which is just across the Hudson River in Dutchess County. Real estate prices vary across the county; the median home value is $179,200 and the median rent is $1,400 per month.
Sullivan County is situated west of Ulster, and is considered the heart of the traditional Catskills. Prices here tend to be lower than in Ulster County or eastern Delaware. During the Catskills' heyday, Sullivan County was home to famous "Borscht Belt" resorts. After their decline, parts of Sullivan County went through tough times; however, in recent years many areas have seen a renaissance with a number of vibrant country hamlets, restaurants, farmers markets, and exquisite scenery. The county is also home to the Bethel Woods Center for the Arts, and the future home of the luxurious Montreign Resort Casino just south of Monticello.
At every price point you generally get more property with your home because Sullivan County has very low density. It's also the place to look for lakefront property or easy access to lakes for recreation. The median home price for non-lakefront property is $114,000 ($195,000 with ten-plus acres!) and $265,000 for a lakefront home. If you're a golf fanatic, then Sullivan County would definitely be a good choice. Its many appealing courses have reasonable green fees and accessible tee times.
Greene County, home to Windham and Hunter Mountains, is the smallest and most mountainous of the primary Catskill counties. Development here is concentrated in ski towns like Tannersville. There is some rolling farm land here, but it's mostly about the mountains. For active retirees who enjoy hiking and skiing, this could be the county for you. The median home value is $142,000.
Delaware County is the furthest primary Catskills county from NYC, more than 2 ½ hours away. In the eastern part of the county, the quaint country village of Margaretville has grown in popularity in recent years, especially with second-home buyers. This popularity has pushed up home prices to be on par with other areas a little closer to the city. Home prices in the northern and western parts of the county are lower, but they don't offer the variety of choices in restaurants and markets that can be found in the hamlets further east.
The median home value in Delaware County is $149,000. Because reservoirs and the Catskill watershed are within its boundaries, NYC makes large transfer payments to the county each year, helping to keep taxes down. Taxes here tend to be approximately 30% lower than in Sullivan or Ulster counties.
Food and Entertainment
Photo by Watershed Post
As with anywhere in the U.S., the cost of living (beyond housing) in the Catskills varies from city to city/town to town. In the rural areas you can find anything from small, inexpensive diners and country farm stands to pricier farm-to-table restaurants. A city like Kingston has a variety of restaurants that serve American and international cuisine. Prices down by Kingston's trendy waterfront area tend to be a little higher, but are still reasonable compared to New York City prices. In Kingston, a three-course dinner for two in a mid-range restaurant averages around $50 (compared to $75 in NYC), while a meal in an inexpensive restaurant averages around $10 per person, and a fast-food combo meal is approximately $7 per person.
Retirees can also enjoy a variety of entertainment venues in the Catskills for reasonable prices. For those who enjoy live theatre, Ellenville's Shadowland Theatre showcases professionally produced plays and musicals for a fraction of the cost of a Broadway show, from $34 to $39.
Cities, Towns and Hamlets That Attract Retirees
The allure of the Catskill Mountains is hard to ignore. Ulster County was touted by AARP as a "great quirky" place to retire. The NY Times listed the Catskills as one of "52 Places to Go in 2015," and the Fodor's and Travel & Leisure publications have added the region to their lists of the best places in the WORLD to visit this year! Here are just a few of the places that tourists, second-homeowners and retirees are being lured to:
Woodstock, the most famous small town in the world, has long been a magnet for creative types and the hippie culture. But beyond the incense-scented shops and tie-dyed tourist traps is a warm, close–knit community of people who are always there for each other. Many a weekend visitor has combed through real estate listings to eventually settle there. Woodstock is an upbeat, interesting place to live with its diverse blend of people, recreational and cultural activities, and scenic backdrop. Besides the remnants of the late 1960s era there's a thriving arts scene, summer/fall concert series and arts festivals, culinary delights, and outdoor activities such as hiking, skiing and boating.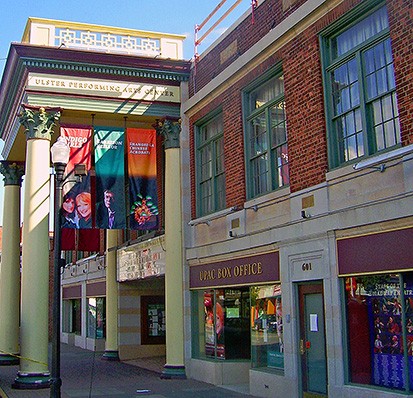 Kingston, in the heart of Ulster County, is a vibrant city rich in history, culture and architecture. As the largest city in the region, Kingston serves as a central hub for tourists and locals, and its history, natural beauty and affordability makes it attractive to retirees. Kingston is home to multicultural restaurants, art galleries, antique shops, museums, and entertainment venues. The Ulster Performing Arts Center, a classical revival building built in 1926, is one of Hudson Valley's premiere venues, and features national and international headliners in music, theater and dance.
Rosendale is a scenic rural community in Ulster County, surrounded by the Wallkill River, Joppenburgh Mountain, the Binnewater Lakes and many charming villages. Rosendale residents enjoy hosting street fairs and festivals. Main Street is home to quaint unique shops and scrumptious eateries. New York City expats have moved here for a quieter, more affordable lifestyle at a slower pace. In Rosendale it's possible to find a renovated 1800s farmhouse on two acres, a stone house built in the style of Huguenot settlers, or a more modern home surrounded by nature at a price lower than the state's average.
Bethel is a small town and farming community in Sullivan County, known worldwide as the site of the 1969 Woodstock Music and Arts Festival (now the site of the Bethel Woods performing arts center). It's the perfect place for those who wish to live in a scenic, quiet town near lakes with fishing, boating and a state park. Cultural entertainment is available at Bethel Woods. Since 2006, the outdoor amphitheater has presented hundreds of performances by popular musical artists. The Museum at Bethel Woods houses a collection of artifacts and exhibits of the Woodstock Festival and life in the sixties, which include fashion, music and political protests that took place back then.
Tannersville, in the mountains of Greene County, offers a variety of recreational activities. In the 1930s Colonial Country Golf Club, a nine-hole golf course, was constructed on Main Street and is still a center of activity. The town also has a small sand beach and the Rip Van Winkle /Tannersville Lake for swimming, boating and fishing. There are also restaurants, galleries and a beautiful new arts center—all just minutes away from the ski slopes of Hunter, NY. Bear Creek Landing and Recreational Park offers miniature golf and horseback riding. In addition to Tannersville's natural beauty, residents and tourists can enjoy the arty vibrance of its brightly painted buildings.
With its breathtaking natural beauty, abundance of activities, affordable lifestyle and warm friendly people, the Catskill region offers retirees a quality of life that can't be beat!
Back to Blog