Retirement Around the World – Portugal
Published on October 9, 2014
Olá from Portugal, a popular haven for retirees from around the world! Once overlooked by American expats, it has become an increasingly popular retirement destination in recent years. Portugal offers such modern pleasures as golf, shopping, theater and trendy cafes, yet for those wishing to step back in time the country has its share of castles, ancient ruins and cobblestone streets.
The country boasts beautiful sunny beaches and relaxing resort towns, as well as vibrant cities filled with an abundance of culture. One can enjoy English-language theater, museums, music festivals, good wine and excellent cuisine.
Another reason why Portugal is considered a desirable place to retire to is its warm, friendly people. The Portuguese are known to be kind and compassionate—even their bullfights are civilized, as they spare the bull!
Retirement for Portuguese
Pensions and benefits in Portugal are handled by Portuguese Social Security. Residents can apply for the old-age pension once they reach the legal retirement age of 65, and have made contributions for 15 years or more. In cases where contributions have been made for 30 years or more, applicants can request the pension after age 55; however, early pensions include a large reduction in benefits. Requests for benefits may be made at the Central District Offices of Social Security.
Healthcare in Portugal
The healthcare system in Portugal has come a long way since a series of government reforms in 2002, which led to a more efficient and effective system. There are both state-run and privately run healthcare facilities. The system provides total healthcare coverage to registered individuals and citizens and is funded through taxation. Those working in Portugal and contributing to the social security system are automatically entitled to free medical treatments. Non-essential medicines, however, are not free. There is also a private healthcare system which provides patients with high-quality medical services.
Foreign retirees can enjoy good quality healthcare in Portugal. Retirees from non-EU countries generally need to obtain private health insurance. Proof of insurance coverage is required when applying for a residence card. Although good medical care is available, facilities may be limited to small health centers outside urban areas. Public hospitals offer services at lower costs than private ones, but do not always provide the same comforts or high-tech facilities as those in the United States. The U.S. embassy recommends that those retiring in Portugal obtain insurance that covers medical services from a private Portuguese hospital or clinic.
Americans in Portugal
When traveling to Portugal, U.S. citizens can visit for up to 90 days without a visa. If you wish to retire in Portugal, you must apply for a Permanent Residency Visa (Type 1). Completed applications with all required documentation must be submitted to the nearest Portuguese Consulate for processing. Next, the application gets forwarded to the Servico de Estrangeiros e Fronteiras in Portugal for consideration. Applicants may relocate to Portugal only after they've obtained the proper visa.
Cost of Living
Retirees will be happy to learn that Portugal has a relatively low cost of living, and is less expensive than other Western European countries. Portugal's Algarve region (bordered by the Mediterranean Sea in southern Portugal) is a popular area for both tourists and expats. It is less expensive than the Costa del Sol or the Riviera on Portugal's Atlantic coast, which has even more beautiful beaches. Lisbon and Porto are situated there; these two cities are the most popular among expats.
As with other countries, the cost of living varies from city to city. On average, one can lead a comfortable life in Portugal for $20,000 to $25,000 a year. A three-course dinner for two in a mid-range restaurant costs about $40.00, while a combo meal at McDonald's or similar fast food restaurant averages $7.50 per person. At the market you can buy a fresh loaf of white bread for $1.39, a dozen eggs for $2.39, and a bottle of wine (mid-range) for $5.50.
As mentioned in previous articles, it's a good idea to travel to different regions of a country to become familiar with the various lifestyles—maybe even take a long-term rental before making a full commitment.
Apartment rental costs vary according to size and location. A one-bedroom located in the city centre averages approximately $590.00 per month; the same apartment outside the city centre goes for about $440.00. A three-bedroom city apartment is approximately $1,060.00 a month, while outside the city centre it's about $750.00.
For those looking to buy property, a nice home in Portugal starts at approximately $250,000. Expats looking to purchase should strongly consider hiring a Portuguese lawyer to help them with the process. The bureaucracy involved in buying a property can make it more difficult for those who do not have a strong knowledge of the country, language, legal and administrative system. To buy property, one needs a Portuguese Fiscal Number. However, a non-resident will need to designate a Portuguese Tax Representative.
Cities That Attract Expats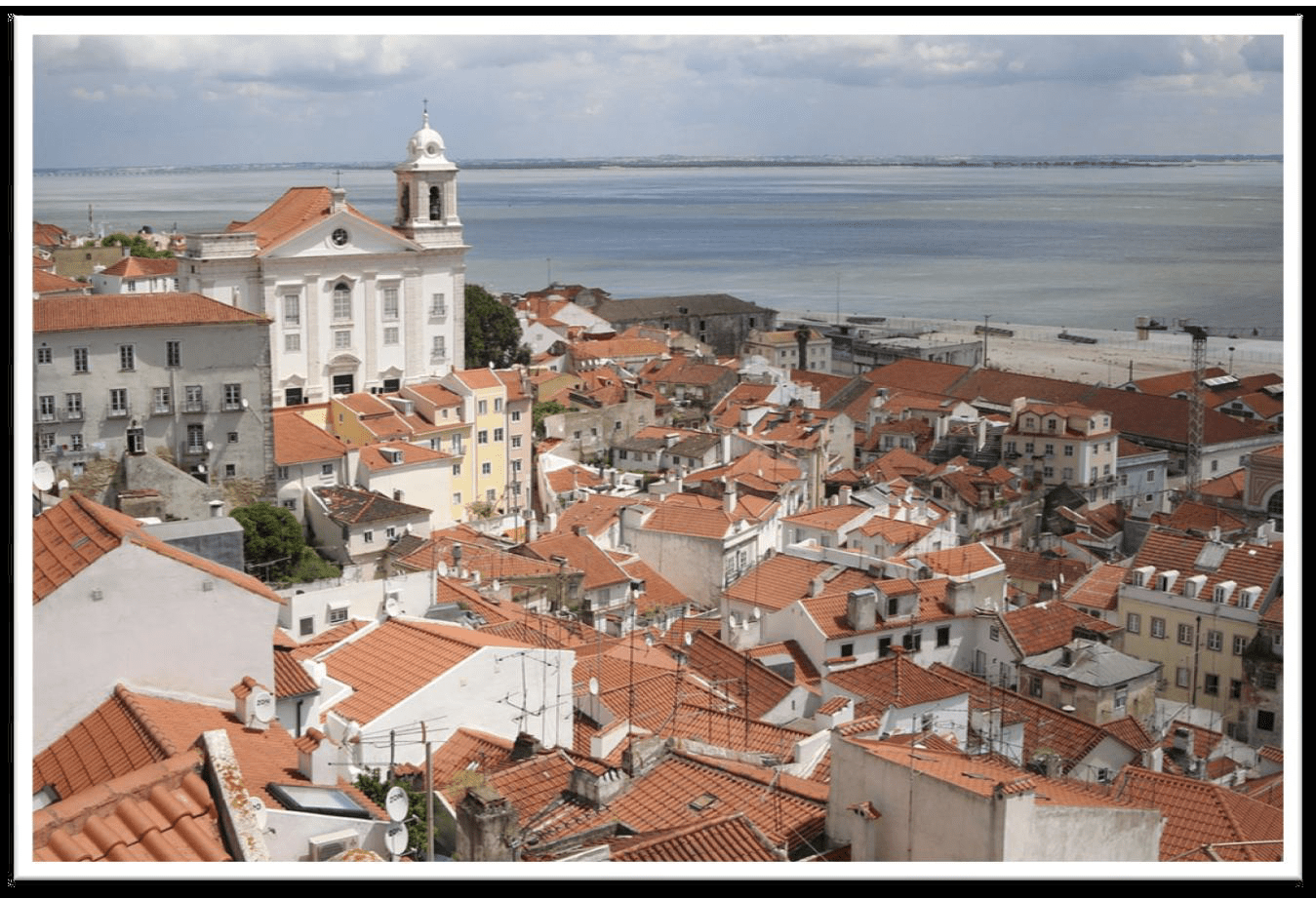 Lisbon, the capital of Portugal, is its largest metropolitan area and among the best options for expats. Located on the southwestern coast, its climate is warm in the spring and not too hot in summer. With its many diverse attractions, it offers something for everyone. The city has been influenced by many different cultures throughout the years, and still has the village feel in each historic neighborhood.
While strolling through the city streets, one encounters some of its most beautiful parts: the monumental area of Belem with its World Heritage monuments, the medieval quarters and the Parque das Nações. Lisbon has beautiful architecture to admire and many wonderful places to eat and shop.
If you continue to the mouth of the river, you will discover beach resorts that combine villas and hotels from the beginning of the 20th century with marinas, terraces and excellent golf courses.
Porto is Portugal's second largest city and has its own airport. It's situated in northern Portugal and rivals Lisbon as the center of culture and entertainment. Wine aficionados might be interested to learn that one of the country's most famous exports, port wine, originated here.
Chaves is a small town located in the north of Portugal, not far from Spain's border. The town is known for its many spas which are said to cure a variety of ailments. Chaves enjoys a warm climate which attracts people from all over the country. It also has beautiful architecture dating back to Roman days.
The Western/Central Algarve region consists of some of Portugal's most beautiful beaches, and is also known as the center of Portugal's tourist industry. Albufeira is the main resort here. The weather is beautiful throughout most of the year and there's never a shortage of things to do. Central Algarve boasts magnificent surroundings, plenty of sporting activities and many beautiful family-oriented restaurants.
Eastern Algarve is very different from the rest of the region. It has not been that developed yet and has a very tranquil feel. The lifestyle here is relaxed, and it's the perfect place to live if your intention is to slow your pace of life.
There are so many great places to live in Portugal, so if you're thinking of retiring here, be prepared to live "a boa vida"…the good life!
The Resources below contain useful information:
https://www.internations.org/
https://internationalliving.com/countries/portugal/live-in-portugal/

Back to Blog