Are You Going to be Self-Reliant (and Self-Directed) with Your Retirement Investments and Future?
Published on July 6, 2017
The Gallup Organization released figures* recently that point to a shift in Americans' expectations about their retirement income. It's only a slight shift upward (by one percentage point) since April 2008 but Gallup reports that 50 percent of non-retired Americans expect their retirement savings account to be a major source of income in retirement.
That said:
One-third (34 percent) of non-retirees say they are counting on Social Security as a major source of retirement income; that figure is near its peak in Gallup's 17-year trends data. After the Great Recession, the number of non-retirees who say they will rely heavily on Social Security benefits for retirement income has fluctuated between 29 and 36 percent.
Regular savings accounts, certificates of deposit (CDs) and work-sponsored pension plans are the stated potential income sources for 25 percent of non-retirees; more than half of non-retirees are counting on each of those for at least a minor source of income.
Roughly 20 percent of non-retirees predict home equity, part-time work and individual stock or stock mutual fund investments will be a major income source for them, with a majority of this group (ranging from 55 to 71 percent) identifying each of those as at least a minor source.
Less than 10 percent of non-retirees are counting on annuities or insurance plans, rent or royalty income, or inheritance money to be a major source of retirement income.
Regarding that part-time work in those retirement years: in April 2017, 19 percent of Americans age 65 and over were still working, according to government data; this is the highest rate since 1962. Some people enjoy working but others continue to do so out of financial need. More than a quarter of workers age 55 or older say they have less than $10,000 in savings and investments, according to the latest retirement confidence survey by the Employee Benefit Research Institute.
What about people who are already retired? The majority—55 percent—say Social Security is a major source of retirement income. Work-sponsored pensions are next among retirees, at 38 percent calling it a major source. In third place are retirement savings accounts such as a 401(k)s or Keoghs, at 24 percent.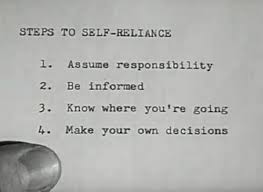 Of course, those who self-direct their retirement accounts could be looking at a much better source of retirement income. These self-reliant investors can include many more types of investments within their retirement plans—alternative assets they know and understand—and create a very different set of expectations about their retirement income. Rather than rely on returns from the stock market, from long-term bonds or money market funds, self-directed investors can grow their retirement nest eggs with investments in real estate, commodities, precious metals, private placements, equity investing and much more.
If you're already in the know about certain nontraditional investments and are comfortable making your own investment decisions, why not consider opening a self-directed retirement plan? Rather than be one of those Americans who plans to rely heavily on Social Security (and who knows what the future holds for the Social Security Trust Fund), be among the 50 percent or more who will look to their retirement savings to support them in their later years. And, you could beef up those savings through the many alternative assets allowed through self-direction, and build a more eclectic retirement portfolio.
At Next Generation, we're here to answer your questions about self-direction as a retirement wealth-building strategy, and have plenty of online tools to help you prepare, from our educational videos to our Starter Kits on our website. Contact our helpful professionals at Info@NextGenerationTrust.com or 888.857.8058 with your questions or download our white paper that explains more about self-directed retirement plans for the more self-reliant investor.
*Based on telephone interviews conducted April 5 through 9, 2017, with a random sample of 1,019 adults, ages 18 and older. More information is here.
Back to Blog