Arizona – Find Your Retirement Place in the Sun
Published on May 12, 2015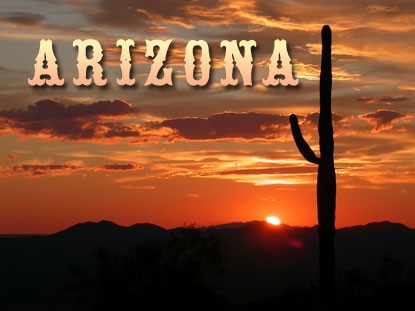 Arizona— "The Grand Canyon State" — draws retirees in with its warm climate and low-cost housing. The state's desert climate ranks it high on many lists of top places to retire; Mesa and Tucson made Forbes 2015 Top 25 Places to Retire List.
But Arizona itself is anything but retiring. Whether you are a fan of the great outdoors or would rather stay indoors, there are a multitude of reasons to come to this—one of the original—sunshine states. In fact, Yuma, Arizona gets more sunshine than any other location tracked by the U.S. government. Phoenix and Tucson are nearly as bright.
In Arizona, you can enjoy local culture (over 20 Native American tribes are represented), watch some of the world's biggest sporting events (three Super Bowls have been played here and many major league baseball teams hold spring training here), or experience a world of culinary treats (Scottsdale Culinary Festival). And, with no snow to shovel, retirees have time to perfect their golf swing at more than 320 courses.
If you want a locale with affordable housing, a rich heritage and many different arts and leisure activities, you've come to the right place.
Personal Well-Being
According to the Gallup-Healthways Well-Being index, Arizona residents are healthy. In fact, the state scored much higher than the national average in terms of personal well-being, earning the second-highest wellness scores in the country just behind Hawaii. For many, the climate and dry air offers a respite for allergy sufferers and those with asthma. That's nothing to sneeze at.
Cost of Living in Arizona
Overall, the cost of living in Arizona is lower than the nationwide average and the quality of life is high. According to CityRating.com, the average yearly pay in Arizona is also slightly lower at $45,921. However, the consumer price index (CPI) of 221 in Arizona is 5.15% lower than the U.S. city average CPI of 233. Sales tax is 5.60%. Added bonus: There is no tax on Social Security income and there is no inheritance tax, gift tax or estate tax.
The median home value is $178,000 and median rental is $1,080. Although you may run the air conditioner more, the cost of heating your home will be low. And, traditionally it costs less to cool your home than to heat it.
Major Cities in Arizona
Arizona has five distinct regions and boasts dozens of national and state parks, including the Grand Canyon. The state's landscape is as diverse as it is beautiful, from the desert to the mountains and pine forests. The White Mountains in eastern Arizona and Flagstaff, which is two hours from Phoenix, offer skiing.
Some of the cities that retirees flock to are:
Phoenix
America's sixth-largest city is the gateway to the Grand Canyon and steeped in history, with real cowboys, rugged mountains and cactus so large, most people stop and take a picture. The Phoenix metropolitan area boasts the highest 2007-2012 growth rate of residents age 65+ as a percentage of total population. The area has more than 200 golf courses. Popular retirement communities located within the region are Sun City and Sun City West.
Tucson
Tucson ranked #7 on Nerdwallets' list of America's Fastest Growing Retirement Places. With warm weather and some of the country's best golf courses, the Tucson metro area is a great place for retirees. The city is also home to the University of Arizona, which offers continuing education courses to adults ages 50+ at the Osher Lifelong Learning Institute.
Mesa
Mesa is the third-largest city in Arizona, after Phoenix and Tucson, and one of the fastest-growing cities in the United States. A 15-minute drive from Phoenix, it is great place to live and offers excellent neighborhoods, friendly people and an overall great urban experience. Mesa is home to numerous higher education facilities including the Polytechnic campus of Arizona State University.
Sedona
Sedona, located in North Central Arizona, is known for its Red Rock topography. Sedona's natural beauty of Sedona is unparalleled and is the perfect setting for outdoor pastimes such as golf, tennis, hiking, walking and gardening. Residents and visitors alike find peace, quiet and dry meditative air in its desert climate.

Arizona with its dry climate, stunning vistas, cosmopolitan cities and historical venues offers retirees a truly unique and wonderful lifestyle! It also makes it an ideal location for real estate investments through a self-directed IRA. Vacation properties abound and are a popular asset to include in a self-directed retirement plan as investment property.
As the self-directed account holder, you may not use the property for your primary residence or your own vacation home; however, any time after age 59-1/2, you can withdraw your Arizona real estate from your IRA to use it as a primary or second /vacation home without a penalty. As with all self-directed investments, we recommend you do your research about any alternative asset you are considering. And, as always, the professionals at Next Generation Trust Services are available to answer your questions about self-directed IRAs and the types of alternative assets you may include in these retirement plans.
Contact Next Generation at (888) 857-8058 or
Info@NextGenerationTrust.com, for more information about including real estate in your self-directed IRA.
Back to Blog