Equity Crowdfunding is Working—and Can be a Self-Directed Investment
Adam Sharp, founder of Early Investing (http://earlyinvesting.com/) is bullish on equity crowdfunding (ECF) and cited some good reasons in a recent newsletter he sent to subscribers.
Equity crowdfunding enables startup and early-stage companies to raise capital … and now that unaccredited investors may now participate, more people can invest via registered online portals and help these young companies get the money they need to grow.
A little history
ECF began here in the United States in 2011 when MicroVentures launched its first online deal. The following year, FundersClub launched its platform and in 2013, AngelList and others followed.
At first, only accredited investors could invest in the deals (individuals with more than $200,000 in income or a net worth of $1 million). Now that the SEC has implemented the JOBS Act in full, a wider pool of the investing public may participate in these equity funding opportunities. That includes individuals with self-directed retirement plans.
Strong early results
Adam looked at every deal on FundersClub from its July 2012 launch up to June 2016, noting an average return of 28.7%. In March of this year, AngelList released its first set of data, which covers all its deals between 2013 through the end of 2015. The results: the 2013 class of AngelList startup deals have had an average return of 46%. AngelList noted in its announcement that a 46% annual return is in the upper top quartile of all venture capitalists and private equity investors.
Of course, as Adam is quick to point out, the early-return data simply shows that the companies have raised money at a higher valuation than in previous funding rounds—there has been very little by way of IPOs or acquisitions. So things are going well in terms of raising capital through equity funding but as he put it in his letter, "the money's not in the bank yet." Plus, he points out, these returns occurred during a bull market in startup investments – and AngelList and FundersClub are both based in San Francisco, with strong angel investor/venture capitalist networks.
That said, the early returns he cites show promise for non-accredited ECF deals, which can have thousands of investors (as opposed to the more restricted accredited investor deals, which are limited by law to 99 investors).
This means that more self-directed investors may also include equity investments within their self-directed retirement plans.
Non-accredited equity investing
Non-accredited investors may participate in two tiers of equity crowdfunding deals:
Regulation A+ (larger deals) in which companies can raise up to $50 million per year (effective June 2015).
Title III (smaller deals) in which companies can raise up to $1 million per year (effective May 2016).
Equity crowdfunding via these registered online portals is working for young companies seeking necessary capital… and is generating handsome returns for those angel investors who are participating in these opportunities.
Are you interested in including equity funding in your self-directed retirement portfolio? Next Generation's free white paper explains more about crowdfunding as a nontraditional investment allowed through self-direction, which you can download here. If you have any questions about this type of investment, or need help opening a new self-directed IRA, contact our helpful professionals at Info@NextGenerationTrust.com or 888.857.8058.
Are you Part of the Gig Economy? How is Your Retirement Account Doing?
There's no question that services such as Lyft and Uber, Air BnB and others have created what's now known as "the gig economy." Of course, musicians, actors, creatives, and those in hospitality have been part of the gig economy for decades—picking up work when it's available, often as an independent contractor. Whether part time or full time, the work for these gig workers is not the traditional 9-5 corporate job that comes with benefits (including a retirement plan).
That brings us to the retirement planning part of what it's like for workers in the gig economy. Are they saving enough for retirement? Are all those people opening and funding retirement plans?
We sure hope so.
When you consider that before the 2008 Great Recession, part-time workers constituted about 17 percent of the labor force and increased to just over 20 percent during those stormy downturn days. According to the Bureau of Labor Statistics, part-timers account for more than 18 percent of the current workforce. Therefore, it's possible that a noticeable portion of the U.S. labor force is not building a secure retirement fund, which puts additional pressure on them to work longer.
A recent research report by the Pew Charitable Trusts focused mainly on millennials, Latinos and African Americans—workers who tend to be employed in "lower-hour" industries with more prevalent part-time work (such as retail, arts and entertainment, recreation, hospitality and food service). Pew's research (based on U.S. Census Bureau survey data) found that:
Fifty-six percent of part-time workers in lower-hour industries do not have access to a 401(k) or other retirement plan, nearly double (29 percent) the percentage of full-time workers in higher-hour industries.
When a plan is offered, participation rates are also lower than average for part-time workers.
A study by the U.S. Government Accountability Office (GAO) published in October 2016 noted that even long-term part-time workers can be excluded from retirement plans if they work less than 1,000 hours annually (about 19 hours weekly).
Back to those gig workers – who may also be older people, not only millennials. In fact, Uber reported in 2015 that nearly 25 percent of its drivers are over age 50. Add to that the rising number of older workers who start small businesses to supplement income and retirement savings, and to delay claiming Social Security benefits so they can optimize those benefits. These are often part-time gig jobs – again, with no access to an employer-sponsored retirement plan.
What's a gigger to do? Open an IRA and start saving! Even in the face of uneven income and the absence of employer contributions, it's still possible to put a little away for the retirement years.
Uber recently entered into partnership with Betterment, which offers IRAs and retirement planning advice to Uber drivers and gives Betterment access to a growing labor force. Lyft offers its drivers savings plans through Honest Dollar. There is an app called Even that helps people who have fluctuating incomes save by automatically pulling money in and out of savings accounts depending on whether income that month is higher or lower.
Saving early and often, even in small increments, will add up over time, in part due to the power of compounding. According to the GAO, a worker who contributed about $2,600 by age 20 could accumulate more than $85,000 at retirement age (compare that to someone starting at age 48 who would need to contribute ten times that amount to accumulate that $85,000 nest egg).
Self-directed retirement plans can be a great way for those in the gig economy to boost their retirement savings by investing in what they know and understand. Again, even in small increments, owners of self-directed retirement plans can invest in a broad array of alternative assets to grow a potentially more lucrative portfolio. Think that Broadway show could be a hit? Your self-directed IRA can invest in it. Like the idea of that restaurant that's opening up? Your self-directed retirement plan can be an investor in that startup. Do you have your eye on an investment property that could return sustainable rental income over time? Real estate is the largest asset class within self-directed retirement plans.
Whether you are a younger worker or older adult nearing retirement, but are savvy about investing and want to make your own investment decisions, read more about self-direction as a retirement wealth-building strategy at any age – and from any "gig economy" walk of life. If you want to open a new self-directed IRA, our starter kits take you through the process, step by step and our helpful professionals at Next Generation Trust Services are available to answer any questions you have. Contact us at Info@NextGenerationTrust.com or (888) 857-8058.

The 4 Must-Knows for Crowdfunding Investors
What is Crowdfunding?
Crowdfunding is a type of investment structure that involves raising small amounts of money through a large number of investors. It is likely that crowdfunding will become popular with self-directed retirement plan investors (as it has already proven popular with accredited investors), particularly those who want to invest with Roth IRAs. Investments in startup companies can produce large returns from small investments, but there is a risk involved with any startup investment.
4 Must-Knows for Investors
Crowdfunding is different from Kickstarter. They are both similar in that they are raising small amounts of money through a large amount of investors, but the return to the investors is different. With Kickstarter, investors receive perks and merchandise in exchange for their assistance in funding. Crowdfunding allows investors to invest in the company's equity, which can allow investors to make money as the company grows
One of the benefits to crowdfunding is that is allows investors to purchase equity in startup businesses, regardless of whether they are accredited investors or not. The new rules just enacted allow for non-accredited investors to now take part in crowdfunding. An accredited investor is defined by the IRS as someone with $1M net worth (excluding the value of their residence) or a person with an annual income of $200K ($300K if you're married). Unaccredited investors can invest between $2K and $100K a year in small companies depending upon their net worth and annual income.
Crowdfunding investments cannot be done directly. Companies that wish to crowdfund must do so through a broker dealer or a funding portal that is registered with the Securities and Exchange Commission (SEC).
You are restricted from reselling your shares in the first year after purchasing them unless you are transferring them to:

The company that issued you the shares
An accredited investor
A family member
In connection to your death/divorce/or similar matter
To a trust controlled by you or a trust for the benefit of a family member
As part of an offering registered with the SEC
How to Make Crowdfunding Work for your Retirement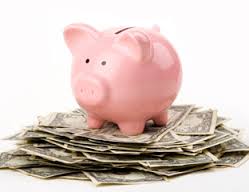 Do you want crowdfunding to help your retirement nest egg flourish? With the SEC opening crowdfunding to more of the public, you can invest in companies with an IRA. As the company grows, so will your IRA. You can read more about crowdfunding here or call Next Generation Trust Services at 888.857.8058.
Breaking News!
It's been four years since the JOBS Act was signed and little by little, the SEC has opened up crowdfunding to more investors. Today, non-accredited investors can start investing a minimum of $2,000 a year or more investing in small companies in exchange for a stake in the business (equity funding). For our clients, this means being able to include equity funding in their self-directed retirement plans even if they had not previously qualified as an accredited investor. The startups and small businesses can raise up to $1M a year through crowdfunding. Read all about it, and about some young entrepreneurs who raised capital in this way, in this article in the New York Times. For more details on crowdfunding, download our free white paper about it.
Crowdfunding Opens Up to a Wider Investing Crowd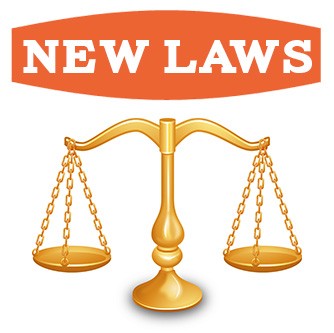 Recent Rulings
Two things recently happened to give companies and investors something to celebrate in the arena of crowdfunding.
On October 30, 2015, the Security and Exchange Commission (SEC) passed Title III of the JOBS Act, approving new rules that allow companies to offer stock on crowdfunding platforms (until that time, crowdfunding sites such as Indiegogo and Kickstarter could only offer tangible swag items in exchange for capital; equity crowdfunding has been available on other sites for a while for accredited investors). This move now widens the investor pool for early-stage companies to include non-accredited investors, who previously had been barred from making equity investments. Non-accredited investors are individuals with a net worth of less than $1 million and an annual income of less than $200,000, who now have the opportunity to purchase securities.
These non-accredited investors may take advantage of the Internet platforms where startups may publicize their need for capital and the investment opportunities they present. And now, this new pool of investors can make equity investments and get shares in those early-stage businesses.
The SEC took some protective measures; new rules include:
Limits set on how much and to what extent non-accredited investors can participate in a crowdfunding transaction, based on income percentages and net worth.
A startup is permitted to raise up to $1 million through online equity crowdfunding from unaccredited investors in a 12-month period.
For both accredited and non-accredited investors, the SEC put an aggregate annual ceiling on how much crowdfunding investment anybody could do in a given year (a maximum of $100,000 in startups in any given year).
There are also limits on the liquidity of the purchased securities; when an investor purchases stock in a crowdfunding transaction, the shares must be held for at least a year before they can be resold.
New Jersey Joins the Online Crowdfunding Portals
On November 9, New Jersey's governor, Chris Christie also signed a bill into law that would allow private businesses to begin crowdfunding through web portals, in order to secure private investments of up to $1 million from state-based, unaccredited funding sources. Contributions will be capped at a maximum of $5,000 each. Similar bills have been passed in Kansas, Georgia, Wisconsin and North Carolina.
As with the SEC ruling, the new law would permit companies to offer investors shares of equity in return for their investments.
Add Investments in Startups in Your Self-Directed IRA
Gov. Mitt Romney showed us, during his presidential campaigns, that wealth can be built by including investments in early-stage companies in a self-directed retirement plan (a source of much of his wealth).
Now, the SEC has opened the door wider accredited and non-accredited investors to include equity funding in companies through your self-directed retirement plan. If you have a target company you'd like to help get off the ground by investing self-directed funds, you may do so. However, as with all alternative assets, we encourage our clients to fully research the target investment and fully understand it before sending us your instructions for the transaction.
And, as with all self-directed assets, all income and expenses related to the investment must flow through the retirement plan from which the investment was made.
As a third-party administrator of self-directed retirement plans, Next Generation Trust Services has all the documentation you need to get started. Our helpful professionals can answer your questions about self-directed investing in general, and can explain the transaction process for you. Read through our Starter Kits and other account management documents to get started.
Contact us with your questions at either Info@nextgenerationtrust.com or (888) 857-8058.
If crowdfunding is a new strategy to you, you can download our informative white paper for more background on this investment opportunity.