Self-directed Health Savings Accounts Offer Flexible Savings and Tax Advantages
A health savings account (HSA) is another type of tax-advantaged, retirement plan that can be self-directed, and comes with multiple tax advantages. In addition to enabling owners to save pretax dollars and use them to pay for more immediate medical expenses, they can also be used as a savings vehicle for future medical costs following retirement. Given the rise of high-deductible healthcare plans in the United States, HSAs are growing in popularity; in fact, the number of these accounts has increased 16 percent year over year; raising the number of existing HSAs to 21 million HSAs. Assets in these accounts rose this year to more than a whopping $42 billion. The growth of HSAs is partially attributed to more individuals carrying high-deductible health plans (HDHPs); people with these health plans can put pretax dollars into HSAs for medical expenses, similar to flexible spending plans with one major exception: HSA contributions can roll over year after year (no "use it or lose it"), so that savings can accrue if the money is not needed for immediate medical costs.
So, how does this work?
Essentially, money is not taxed going into the account, earnings increase tax free, and—if the money is used for qualified medical expenses—it is not taxed. Qualifying for an HSA To open a HSA you must:
Be enrolled in a high-deductible health plan (HDHP) – minimum deductible of $1,350 for a single, $2,700 for a family; maximum out-of-pocket expense of $6,650 and $13,300, respectively.
Have no other health coverage, including Medicare.
Not be claimed as a dependent on someone else's tax return.
In 2018, eligible workers will be able to contribute up to $3,450 to an HSA for an individual and $6,900 for a family. Catch-up contributions for people 55 and older are an extra $1,000 annually; employers may contribute as well. Note that if employers contribute to the plan, they still must stay within contribution limits. With health plans changing for 2018, it's always best to review your plan and any changes that are coming to confirm you are eligible.
Tax-free savings now, tax-free withdrawals later
Before you reach retirement age, the funds in your health savings account may be used for dental care, eye care, doctor visits, medical procedures and/or drugs (prescription and over the counter). Once you reach full retirement age, you may withdraw funds for any purpose; if the funds are not used for qualified medical expenses, the withdrawals are taxed but there is no penalty. You may still use accumulated funds for many medical/health-related expenses, including certain Medicare premiums. In addition, there are no required minimum distributions.
Self-direct your HSA
As with any self-directed plan, you can include alternative assets within your health savings account at Next Generation. If you'd like to boost your savings with nontraditional investments such as real estate, precious metals, private stock, or commodities (to name a few), simply send your instructions to Next Generation Trust Company, which administers self-directed retirement plans including HSAs. We'll conduct a full transaction review, execute your instructions, and perform account administration and transaction processing through our sister firm, Next Generation Services. As always, it's important that you consult your financial planner or tax advisor to find out how an HSA can be of benefit to you now and in the future.
If you want to talk about self-directing the funds within your HSA, speak to the specialized team at Next Generation Trust Company. You can contact us about self-directed retirement accounts and HSAs at 1-888-857-8058 or Info@NextGenerationTrust.com. If you're ready to open up an account, you'll find everything you need here.
You Can Self-Direct your Health Savings Account
Many people now have the option of having health insurance with a health savings account (HSA), which saves them money on their monthly insurance premiums (and gives them extra cash to fund these accounts). People who have high-deductible health insurance plans may open and fund a health savings account, from which they pay their out-of-pocket medical expenses.
Here's a look at the 2017 contribution limits for HSAs, which reflect a slight increase over 2016 figures. Note that many of these plans are offered through the workplace along with
employer-sponsored high-deductible health plans.
HSA contribution limit (employer + employee)
Self-only: $3,400

Family: $6,750

HSA catch-up contributions (age 55 or older)
$1,000
HDHP minimum deductibles
Self-only: $1,300

Family: $2,600

HDHP maximum out-of-pocket amounts (deductibles, co-payments and other amounts; excludes premiums)
Self-only: $6,550

Family: $13,100
Health savings accounts offer triple tax advantages:
Contributions are deductible from taxable income.
HSAs grow tax free.
Withdrawals are tax free as well as long as the money is used for qualified medical expenses up to age 65.
NOTE: once the account holder reaches age 65, the funds may be used for any expense, not only health care, without paying a penalty. If you use HSA money for nonmedical expenses before age 65, you will pay income tax on the withdrawal plus a penalty of 20 percent. After age 65, you will pay taxes but no penalty.
Another plus: HSAs are portable, so if you switch employers the money goes with you.
These plans are not to be confused with flexible spending accounts for health care; HSA balances can be carried over from year to year, enabling individuals to build up tax-advantaged savings in those plans. The money can be invested in order to grow, which means these can be a great vehicle for self-directed investors who are looking to build additional retirement savings.
You can self-direct your HSA
If you don't need the funds you've contributed to your HSA for medical expenses today, you might consider making some nontraditional investments in order to build up the balance for the future. You can do so with a self-directed health savings account.
As with all self-directed plans, you may include a broad array of alternative assets in your account; if your plan is offered through your employer, find out what types of investments are allowed. In addition, remember that if you are self-directing your HSA, it has to be with a custodian who allows for self-direction; your employer should check to see if you can move the HSA to the provider you want.
Our helpful professionals at Next Generation Trust Services are available to help you get started or answer your questions regarding contributions to your HSA or about the types of nontraditional investments allowed in self-directed plans. Contact us at Info@NextGenerationTrust.com or 888.857.8058 for more information about injecting an energy boost into your retirement with a self-directed HSA.

Put Your Health Savings Account on Steroids through Self-Direction
We've written before about the benefits of having a self-directed health savings account (HSA) as another way to enjoy tax-advantaged retirement savings and help you cover out-of-pocket medical expenses. As an investment account, you might find—especially if it's self-directed—that you can build up a healthy retirement nest egg with an HSA.
If you participate in a high-deductible health plan—as many people do these days—you are eligible to open  and contribute to an HSA, which is meant to pay for your qualified medical expenses. For 2016, a high-deductible health plan has a deductible for a single person of at least $1300 and $2600 for a family.
The contribution limits for 2016 are $3350 for an individual and $6750 for family coverage. If you are age 55 and older, you can make a "catch-up" contribution of an additional $1000.
Qualified health care expenses

Medical and dental
Prescription drug and vision expenses (including deductibles and co-payments)
Long-term care services and the premiums for qualified long-term care insurance
Premiums paid after age 65 for Medicare or your employer's retiree medical plan (but not for Medicare supplement plans)
COBRA premiums
What's so great about HSAs?
There are some similarities to IRAs and non-matched 401(k) contributions; and, if you are using the money in the account for medical expenses, there is an added benefit (with additional goodies for account holders ages 65 and up).
Contributions to the health savings account are deducted from your gross income.
The contributions grow tax free in the account until you withdraw the money (for reasons other than medical expenses). Those withdrawals are taxed as ordinary income (plus 20% penalty if you are under age 65).
Withdrawals from the HSA that go to pay for qualified medical expenses are tax free (no income tax on that money).
Once you reach age 65, you can withdraw money from the HSA to pay for other expense, with no penalty applied. You will pay ordinary income taxes, just as you would on any withdrawals from deductible 401(k) plans and IRAs.
Once you reach age 70-1/2, there is no required minimum distribution from the health savings account. You can keep the money in there as long as you'd like and let it grow in value if you don't need it.
Want to make that account even more powerful? Consider a self-directed HSA.
A health savings account offers individuals a way to save specifically for health care expenses as well as a way to save for other future expenses they will incur during their retirement years. The funds you contribute will accumulate and grow and self-direction can inject a healthy dose of oomph to your retirement savings.
Through self-direction, savvy investors can build up greater retirement wealth by including nontraditional investments in their retirement plans, including HSAs. Do you already invest in real estate or commodities, precious metals or limited partnerships? These and many other alternative assets may be included in your self-directed health savings account. You can read up on what you can include in a self-directed retirement plan in this Next Generation Trust Services white paper.
With the stock market continuing to be unpredictable, those individuals who are comfortable making their own investment research and decisions, and who may already know and understand nontraditional investments, are finding self-direction to be the prescription for building a potentially more lucrative nest egg.
Of course, how you invest (and how and when you withdraw the funds) depends on your unique financial situation as well as your health in this case, so we recommend you consult your trusted financial advisor or tax professional about how to proceed. But, if you have questions about self-direction as a retirement wealth-building strategy or how to open a self-directed HSA, you can contact the professionals at Next Generation with your questions at 888.857.8058 or Info@NextGenerationTrust.com.

Staying Fit in Retirement Could Mean a Healthier IRA Future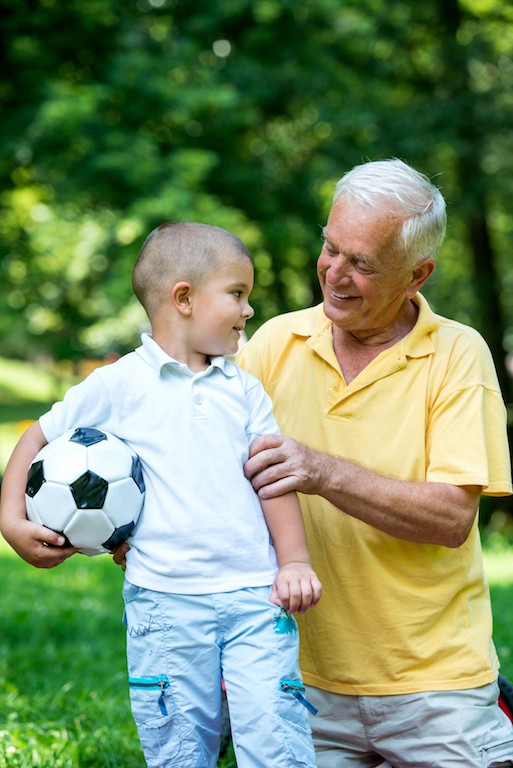 An article on Bloomberg.com recently cited that Fidelity Investments has estimated a 65-year-old couple who retired in 2014 would need, on average, $220,000 to cover out-of-pocket medical costs over the course of their retirement. This figure assumed there is Medicare insurance but no (additional) retiree health-care insurance through a former employer.
(Add to that figure another $17,000 annually for every year that the couple is in retirement before age 65.)
This is just for medical expenses; what about daily living or paying for that long-awaited travel, indulging the grandkids or making sure you can live the way you're accustomed to in those golden years?
PLAN FOR WORST-CASE SCENARIOS
Dal Watson, an insurance adviser and employee benefits consultant says he believes the $220,000 figure should be viewed as a minimum. "Since we don't have a crystal ball, it's prudent to plan for a more worst-case scenario. The total monthly costs for in-home care range from $4,000-5,000; nursing home care can range $4,000-6000 per month for a semi-private/double occupancy room, and $7,000 monthly and up for a private room. The more complicated the medical care situation, the greater the price."
It seems that our health will take a huge chunk out of our retirement savings if we're not careful. So how to plan now for a healthier future, both physically and financially?
BEING HEALTHY IN RETIREMENT COSTS LESS
Here's another interesting note: In a recent nationwide survey by Schwab Retirement Plan Services, respondents said they'd rather see their 401(k) balance increase by 15 percent than lose 15 pounds this year. And about 35 percent of the 25-to-70-year-olds in the survey were unwilling to sacrifice their quality of life today (such as cutting down on dinners out or on vacations) to save more for retirement.
Well, many of us might not want to do less takeout or take a staycation, but it's clear that taking care of ourselves and being healthier in retirement will cost us less in health care expenses—and give us a potentially better retirement lifestyle.
HEALTHY PEOPLE EARN MORE MONEY
For instance, committing to a regular exercise regimen has been shown to increase earnings. A 2011 study from Cleveland State University found that men who exercised three or more times a week had about a 6 percent earnings gain compared with men who didn't. For women, the gap was about 10 percent. The reason for the earnings gap was not identified.
CONSIDER A HEALTH SAVINGS ACCOUNT FOR LONG-TERM FINANCIAL AND PHYSICAL HEALTH
Of course, the healthier we stay, the less we spend on medical bills and procedures. But another way to prepare for medical costs is to open a health savings account (HSA), which is available for people with high-deductible health insurance plans. The HSA will travel with you from job to job and you control how the money is spent.
"HSAs are excellent way to accumulate monies for long-term health conditions and/or disability needs, with tax-preferred benefits," notes Watson. "If you think your health plan or Medicare supplement is going to get you very far down that road, you are kidding yourself.  Ask anyone who has lived it first-hand."
Even better, you can have a self-directed health savings account, with the potential to grow the fund more aggressively by investing in alternative assets.
Individuals can contribute up to $3,350 a year in a HSA. Adding to the financial health they can confer, these accounts are "triple tax-free." You put pretax money in them, it grows tax-deferred, and you aren't taxed on the money you use for medical reasons. After age 65, you can pull money out and use it for non-medical reasons, and pay regular income tax on it.
FIND OUT IF YOU QUALIFY FOR AN HSA
Dal Watson adds this final note: "Check with your tax professional for more information and how it affects you personally. If you have substantial assets, or cannot medically qualify for a long-term care policy, a self-directed plan is a great alternative." (You can follow him on Twitter: @HealthReform411).
Whether it's time to lose those extra pounds, start exercising, or take care of those medical issues that have been dogging you for years, it's always a great time to open a self-directed health savings account for those who qualify. If you have any questions about self-direction as a retirement wealth-building strategy, we invite you to read our informative white paper. For questions about how to include nontraditional investments in your HSA to grow healthier retirement savings, contact Next Generation Trust's helpful self-direction specialists at (888) 857-8058 or Info@NextGenerationTrust.com.
Don't Trip Yourself Up on the Road to Retirement Savings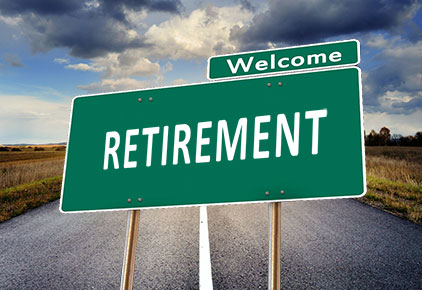 Baby boomers who are reaching or have reached retirement age can look forward to about 20 years (or more) in retirement.
According to the Social Security Administration, one quarter of Americans who are age 65 today will reach age 90, and 10 percent will live past age 95. That's a lot of time for enjoying hobbies and interests, perhaps a second part-time career or side job, and more. But how will you pay for all of that? Do you have the retirement savings necessary to live off those funds comfortably?
Some people stumble along the path to retirement with these avoidable blunders:
Failing to Plan for Retirement
Have you ever heard the saying, "Failing to plan is planning to fail?" It surely applies to your retirement savings. Start thinking about this early in your working life; open an IRA, take advantage of an employer's plan, and work with a financial planner or tax professional to create a road map for a comfortable retirement.
Planning also means thinking about your retirement cash flow—how and where you will get and spend your retirement money. Revisit your road map periodically and make course corrections along the way to ensure you are being aggressive enough to meet your retirement goals. In addition, factor in the erosion factor inflation plays—today's dollars won't buy as much in 20 years and inflation needs to be calculated into your cash flow scenario.
Failing to Save Adequately for Retirement
Be diligent and disciplined about funding your retirement plan; even small, consistent contributions add up over time. If there are luxury or discretionary expenses you can forego now in order to save more, think about the long term (and give up some goodies in the short term if necessary). If you are self-directing your IRA or 401(k) you can boost the power of those contributions through nontraditional investments that may perform better than stocks, bonds or mutual funds. Find out if your employer offers a 401(k) match and if so, be sure to make the necessary contributions to meet that.
Dipping Into Your Retirement Account Too Early
There are certain needs for which you may take an early withdrawal from your IRA (such as higher education or first-time home purchase) but it's always best to allow those funds to continue to build. Compound interest on certain instruments grows over time and of course, in self-directed retirement plans, alternative assets—such as real estate or commodities—may need a longer time horizon before paying off as desired.
Jumping Into "Hot" Investments vs. Maintaining a Cool Head
Rather than jumping into today's hot stock or "can't lose" investment, take a more studied approach to your retirement plan. Self-directed account holders have more latitude about the investments they can include, and therefore, are less subject to the vagaries of an unsteady market. Rather, they are doing the research necessary to make smart investment decisions regarding a wide range of alternative investments they may include in their plans. At Next Generation Trust Services, we strongly encourage our clients to thoroughly research their target investments and really understand what they're about.
Taxable vs. Tax-Free Retirement Money
Depending on which type of retirement plan you choose, the funds are either taxed going in (Roth IRA) and grow tax free, or grow tax free and are taxed upon distribution (Traditional IRA). Both of these types of retirement plans may be self-directed. Be sure to discuss your tax strategy around these with your trusted advisor so you are on the right route for retirement.
Forgetting Those Health Care Expenses
As we've written about before, many people don't take into account the high cost of health care over a long retirement period, even with Medicare and other medical insurance plans. There's plenty that isn't covered, so factor in this retirement expense when you are contributing to your self-directed retirement plan or self-directed HSA (for those with high-deductible health plans).
Filing Too Early for Social Security
If you can wait until you reach full retirement age before taking Social Security benefits, you'll be better off over the long run. Taking benefits as early as age 62 (which is allowed) will yield a lower monthly amount for life vs. waiting until full retirement age (66 for those retiring in 2015). If you can wait even longer, until age 70, you'll enjoy a higher benefit if you delay 'til then. This is another reason why building a robust retirement account is so very important—besides the fact that it seems the Social Security Trust Fund is in continuous danger of being depleted.
Don't trip on the road to retirement!
Plan ahead, plan early and contribute often, and—for those who are self-directing their retirement plan—make wise investment choices that you know and understand. Our helpful professionals at Next Generation Trust Services are here to answer any questions you have about self-directed retirement plans and to ensure your nontraditional investments meet IRS guidelines.
Retirement Never Looked so Healthy
How can a 13-year-old help you have a healthy retirement? If it's a Health Savings Account (HSA), it is relatively easy.
What are HSAs?
This year marks the 13th anniversary of HSAs. These accounts were created in 2003 to allow individuals covered by high-deductible health plans (HDHP) to receive tax-preferred treatment of money saved for medical expenses. According to the Employee Benefit Research Institute (EBRI), enrollment in HSA-eligible health plans has increased and is estimated to range from 15.5 million to 20.4 million policyholders and their dependents in 2013.
Health savings accounts offer triple-tax advantages:
Contributions to an HSA are deductible from taxable income.
HSAs grow tax-free.
Withdrawals from HSAs are tax-free as well as long as the money is used for qualified health expenses.
Another plus is that HSAs are portable, so if you switch employers the money goes with you.
High Deductibles Needed with Health Savings Accounts

If you have a health insurance plan that is a HDHP and meets other criteria, you can contribute to an HSA. What's considered high? Your yearly deductible before the plan starts paying must be at least $1,250 for an individual, $2,500 for a family. The Internal Revenue Service recently announced higher limits for 2015 on contributions to HSAs as well as for out-of-pocket spending under HDHP. Several preventive services are not subject to plan deductibles. (See chart below for more details.)
Since health care is a big chunk of retirement expenses, saving now can help you later. And, some individuals may find it advantageous to use an HSA as a savings vehicle not only for medical needs now but for health care expenses later—in retirement—and the savings numbers can be quite healthy. Consider that if a person contributes the maximum allowable amount and invests the money at 2.5 percent rate of return for 40 years, they can save up to $360,000. With a 5 percent return on investment, the total can reach $600,000 for the same period of time.
So, what's the catch? Start early and do not make any withdrawals until retirement. (This means not tapping the money for current health costs. While this may be hard for some individuals, the payoff is big.
If you use HSA money for nonmedical expenses, you will pay income tax on the withdrawal, plus a penalty of 20 percent. (After age 65, you will pay taxes but no penalty.)
Saving for a Healthy Retirement with an HSA

To celebrate HSA's 10-year anniversary, find out more about HSAs and how they can leave a healthy mark on your retirement.
To make your HSA grow to a healthier amount, you can self-direct the investments the HSA makes by investing in alternative assets you already know and understand. This option provides you the potential to build a much larger nest egg to pay for your health care costs. And with Americans living longer and facing rising health care costs, every dollar counts.
The accumulated funds may be withdrawn tax-free to be used for qualified medical expenses. After age 65, the account holder may use the funds for anything deemed necessary without penalty.
If you need help determining if you qualify for a HSA, consult with one of the professionals at Next Generation Trust Services.
You may also make a one-time (per lifetime) tax-free rollover of funds from an IRA into an HSA. That rollover amount must comply with the prevailing annual contribution limit. We recommend you consult your tax professional regarding these transactions to ensure you are doing so to your advantage and within IRS guidelines. There are restrictions regarding these rollovers and your health plan enrollment requirements; we are happy to answer questions about self-directed HSAs, so contact Next Generation Trust Services at (888) 857-8058 or Info@NextGenerationTrust.com.
Plan Now for a Healthy Retirement with a Self-Directed Health Savings Account (HSA)
"In sickness and in health till death do us part." You've heard the vow and may have even said it. But you probably didn't count on worrying about whether you'd have enough money for out-of-pocket health care costs in your retirement years.  Unfortunately, rising health care costs and retirement go together like a horse and carriage.
Most people tend to underestimate the real cost of what they'll spend on health care in later years. According to Fidelity Investments' recent Retirement Savings Assessment, more than eight out of every 10 people wonder whether they can cover out-of-pocket health care costs. Almost half of the respondents, who were pre-retirees, thought they would spend $50,000 per person but the average cost that couples today really spend is more like $220,000 and that's not including long-term care or dental.
What steps can you take today to ensure that you are retirement ready?
Aside from exercising and eating right now so you will be healthier when you retire, you can start a self-directed health savings account (HSA). An HSA is a great way to put away pretax dollars ($3,300 per individual and $6,550 for a family in 2014; those 55 years of age and over can sock away an additional $1,000). The money and earnings on it can be withdrawn tax-free when you retire and you must spend it on medical expenses to enjoy that tax advantage. HSAs are a trifecta of savings:
Account contributions are pre-tax or tax-deductible
Earnings, interest, and, yes, investment returns are tax-free
Withdrawals for qualified medical expenses are tax-free. Once you reach age 65, all nonmedical withdrawals are taxed at your current tax rate, just like a Traditional IRA. (If you withdraw money for nonmedical expenses before you're 65, there's a 20% penalty.)
What's more, the balance of your HSA accrues each year until you need it. However, not everyone may open an HSA since you have to be part of a high-deductible medical plan at work. If you don't have this type of health plan, consider earmarking a specific account, such as a Roth IRA or other investment account, to pay for out-of-pocket medical expenses in retirement.
Is there a way to further maximize your health savings?
Yes, like a self-directed IRA, you can also self-direct an HSA and build up retirement savings more aggressively. Alternative investment options can be a great way for financially savvy investors to build retirement wealth through alternative asset types they already know and understand. Self-directed plans can provide informed investors the ability to develop a more diversified portfolio—investing in real estate, mortgages and other loans, private hedge funds, precious metals, limited partnerships, commercial paper and notes and more—that they control. A self-directed retirement plan or health savings account provides investors with greater investment flexibility. A third-party administrator such as Next Generation Trust Services handles all the details of the transactions, holds the assets and ensures you are investing within IRS guidelines..
At Next Generation, our professionals are available to answer questions about self-directed retirement plans, contribution limits, and the general tax benefits related to each type of retirement account. However, since we do not give investment advice, we strongly recommend you consult your trusted financial advisors about your investments and your unique situation.
Have a question now?
Contact Next Generation at
(888) 857-8058
How To Set Up A Self Directed IRA
Looking to estabish a Self Directed IRA, Self Directed Retirement Plan, or Real Estate IRA? Next Generation Trust Services, a self directed IRA administrator based out of Northern New Jersey, presents the basic steps to filling out the application paperwork to get your self-directed retirement account open! Control Your Future, Today!
Changes to HSA Plans for 2011 Filing and Beyond
photo courtesy of apoxapox, used under Creative Commons license

With tax day creeping around the corner, the IRS released a whole new batch of tax publications for the tax-payer at the beginning of this year. These publications explicitly detail each type of plan, eligibility, as well as assistance with tax preparation. Most years you can expect simple updates to contribution limits, however this year's Publication 969reveals big changes to the HSA account, Health Savings Account for High-Deductible plans.

The biggest changes to the HSA for 2011 filing are as follows:
Changes to qualified medical expenses
Additional tax rate increased to 20%
Gone are the days of the vague definition of "medical expense", the days where every receipt for aspirin or cough medicine can be swept into that shoebox labeled "Tahiti". Tightening up their definitions of what is treated as a medical expense, the IRS has indicated that any amounts paid after January 1st, 2011 shall be considered a medical expense only if the drug requires a prescription, is over the counter and you have prescription for it anyway, or is insulin. Further reading on what is considered a qualified medical expense can be found in IRS Publication 502, Medical and Dental Expenses.
In addition to this clarification, the additional tax for an HSA distribution taken for expenses other than qualified medical expenses (meaning distributions taken for any other reason) has increased from 10% to 20% in addition to ordinary income tax.
Though the above may seem like the IRS took all the fun out of an HSA, the good news is that contribution limits have also increased, allowing eligible members of these plans to further fund their accounts. The new contribution limits are as follows:
For 2011, single member coverage is $3,050 and family coverage is $6,150.
For 2012, single member coverage increased to $3,100 and family coverage is $6,250.
For complete contribution limits for all plans, please see our contribution limit sheet.
Much like IRAs, HSAs can be self-directed, are subject to IRS Code 4975 for prohibited transactions, and you may contribute for tax-year 2011 until April 17, 2012. Next Generation Trust Services encourages anyone considering opening an HSA to review IRS Publication 969 and to consult their tax advisor to ensure eligibility. Next Generation Trust Services is not responsible for determining plan eligibility, nor may we provide advice.
Would you like to open an HSA? Contact out office today for further information and be sure to take advantage of our contribution promotion!