Increased IRS Scrutiny? We Can Handle It!
At Next Generation Trust Services, we want to protect the tax-advantaged status of your account. IRAs holding non-traditional assets are being placed under increased scrutiny by the IRS because of the higher likelihood that a prohibited transaction will take place and/or proper vales will not be reported. Because of the increased scrutiny from the IRS, we will be requiring more documentation for transactions.
In order to ensure that each client receives top notch service, we have a two to five
business day review period for all transactions. Our review period reflects the amount of transactions in our queue as well as the complexity of your investment. By taking this time to review your investments thoroughly we ensure that it is administratively feasible to hold your asset.
We also like to ensure that investments are set up for success.  Moving forward the following transaction types have increased requirements:
Investing in an IRA LLC will require an ERISA attorney to set up the operating agreement. It may also become required that an ERISA attorney or a CPA review all of the transactions that occur within the LLC. The increased review of single member LLCs is to help retain the tax advantaged status of your account.
Lending funds from your IRA in the form of an Unsecured Promissory Note will require a loan application from the borrower to submit to the lender (your IRA). A copy of the loan application will remain on file.
We take great pride in our customer service, and want to ensure our clients receive the best possible care. Our entire staff is cross trained so that if one associate is unavailable, another can assist you without delay. We have also added new email addresses so you can email your inquiries to us.  Rest assured that you will be answered within 24 hours.
For transaction related questions or documents, please email Transactions@NextGenerationTrust.com
For questions about assets or Fair Market Values, please email Assets@NextGenerationTrust.com
For questions about accounts and online access, please email Accounts@NextGenerationTrust.com
For questions about billing, please email Billing@NextGenerationTrust.com
For general inquiries, please email Info@NextGenerationTrust.com

Fair Market Values and Self-Directed IRAs
Every year, IRA account administrators are required to file Form 5498 on behalf of their clients. Form 5498 reports the fair market value (FMV) of the IRA as of December 31st of every year to you and the IRS.. You can find the form here.
With the growing popularity of self-directed retirement plans, the IRS has put these plans more squarely on its radar; a couple of years ago, it added a box to Form 5498 that is meant for self-directed accounts or "certain specified assets." This appears to signal that the government is more interested in tracking non-publicly traded alternative assets (which are invested within these accounts) more closely. As detailed on the participant instructions sheet of the form, these assets include long- or short-term debt obligations, real estate, ownership in an LLC or similar entity, ownership in a partnership, trust or similar entity, and "other assets that do not have a readily available FMV."
Declare the Fair Market Value of Your Self-Directed IRA
As noted, Form 5498 reports the FMV of your self-directed retirement account as of December 31st of every year. Custodians or administrators then have until June 1st of the following year to file the appropriate IRS reports (using Form 5498) on behalf of all their clients' retirement plans. Participants/clients are also required to get statements that reflect the FMV of the assets in their retirement plans (custodians/administrators must provide the report to their clients).
Hire a Third-Party Professional to Value Your IRA
In order to correctly report fair market value of the assets within the self-directed account, it is imperative that investors have each separate nontraditional asset  valued by a third-party ; this may be an accountant or CPA, an appraiser (depending on the asset) or a valuator. The value may also be reported by an officer of a corporation or other entity.This valuation must be calculated as of December 31st and reported as soon as possible so that account administrators can meet the IRS deadlines for reporting.
We are aware that many valuations are done in the new year so our office requests submission by March 31st. Given that Form 5498 has a section for "certain specified" assets, the IRS is more diligent about requiring these valuations.
Have Questions about Valuation Requirements? Ask Next Generation Trust
If you have any questions regarding Form 5498 and the valuation requirements concerning the nontraditional investments in your self-directed IRA, our professionals are always available with the answers. Contact our team at Assets@NextGenerationTrust.com or 888.857.8058. You can read more about Form 5498 and the latest filing rules on the IRS website.
Were You Affected by Hurricane Matthew? Beware Investment Scams
Unfortunately, scammers take advantage of Americans' difficult circumstances when disasters hit, and it seems Hurricane Matthew is no exception.
We're all familiar (unfortunately) with Ponzi schemes and false trading programs that guarantee high returns. According to the SEC's Office of Investor Education and Advocacy, there are investment scams related to this recent natural disaster to beware. These scams may be from criminals promoting bogus cleanup and repair companies, and those who target individuals who've received lump insurance payments as compensation for damages. The SEC warns that individuals should be extremely wary of potential investment scams related to Hurricane Matthew.
As has happened in the past, such as after Hurricane Katrina in 2005, "Some scams are circulated through spam email, promising high returns for small, thinly-traded companies that supposedly will reap huge profits from recovery and cleanup efforts." Ugh.
It's so important to protect yourself against investment fraud and other scams. The first rule of defense, says the SEC, is to be skeptical about any investment opportunity and ask a lot of questions. Of key importance is to ask if the person who contacts you is licensed and if the investment they are promoting is registered with the SEC or with a state. Be sure to check their answers with an unbiased source, such as the SEC or your state securities regulator.
Classic signs of fraud are promises of fast and high profits with little or no risk to you. Forget about it! The SEC publishes a handy resource called Ask Questions: Questions You Should Ask about Your Investments that details other questions you should ask of anyone who contacts you about making any kind of investment. It is also available in Spanish.
If you're received a lump sum insurance payment, be very careful with how you invest this, as it may have to last you and your family a long time and there could be unforeseen expenses to cover that are related to storm damage. The SEC provides this helpful list of online resources; you can also call the agency's Office of Investor Education and Advocacy at (800) 732-0330 or place a query using this online form.
Self-Directed Investors – Do Your Homework!
The wonderful thing about self-directing your retirement plan—and the alternative assets they allow—is that you, the investor, are in control. As the account owner, you make all your own investment decisions; therefore, it is your responsibility to do thorough research into those investments you intend to include in your self-directed retirement plan.
Whether you wish to include real estate, precious metals, commodities, or unsecured loans in your self-directed IRA—or any of the many other types of nontraditional investments available to self-directed investors—we cannot stress enough the importance of conducting your due diligence before sending us your transaction instructions. As a full-service administrator of self-directed retirement plans, Next Generation Trust Services will review the asset as part of our transaction review, and provide guidance about whether your investment complies with IRS investing guidelines. However, it is up to you, the self-directed investor, to fully understand the investment. We recommend you consult a trusted financial adviser if you have any questions about alternative assets and how they may affect your retirement planning; and of course, you can include the SEC's handy resources as part of this research.
When you're ready to make your investment, our professional team will assist you and we can answer your questions about self-direction as a retirement strategy, and about the types of investments that are allowed or that are prohibited. You can reach Next Generation Trust Services at 973-533-1880 or 888-857-8058 or Info@NextGenerationTrust.com.

Special Processing Fees for Self-Directed Retirement Accounts: When and Why They Occur
As part of our transaction process, we conduct an administrative review. This review may also alert us to potential prohibited transactions that could have an adverse effect on the tax-advantaged status of your account. Our office prides ourselves on superior customer service so we are more than glad to assist clients in answering questions on our forms, and educate associated people involved in the transaction on compliance review. However, there are certain situations in our account and asset review process that may trigger special processing fees.
These fees arise when the review being performed is outside the normal scope of account administration and transaction review, and special services must be rendered in order to properly execute the transaction.
Our Fee Schedule defines special services as research or special handling of a transaction. In these instances, we must conduct specific research to determine if the asset is feasible for us to hold or not. Special processing may also occur if we must do an unusual review, or one outside our usual scope, to an existing asset within an account. This occurs for a variety of reasons which include but are not limited to these most common examples:
The established details of an asset purchase agreement have not been met or followed, so further review is required.
Information has been received confirming that a prohibited transaction has taken place and we must begin to distribute the account within 14 days (according to IRC 4975).
The client has been unresponsive to requests for information, documentation, and/or past due balances.
Receipt of a request for substantial account research, which can include copies of a closed account file, information about a sold asset, check copies, etc.
Requested statement from a staff member on letterhead.
In the event a transaction triggers a special processing fee, clients are notified prior to the fee being assessed as a courtesy. The minimum fee is $150 which covers up to an hour of time for our staff to fulfill the research and review requirements; additional time is billed at $150/hour.
That said, we are happy to report that the majority of our clients have not been assessed this special processing fee. Thanks to the wealth of information about self-directed IRAs available on our website and elsewhere, many of our clients are well-educated about the types of assets they can (or cannot) include in their plans and they are proactive about the alternative assets held by their IRA.
As always, everyone at Next Generation Trust Services is happy to assist clients by answering questions about our forms and discuss compliance issues regarding the nontraditional investments allowed in self-directed retirement plans. Don't hesitate to contact us at Info@NextGenerationTrust.com or 888.857.8058.
DeAnna Vecchio of Montclair is Promoted to Client Service Manager of Next Generation Trust Services
DeAnna Vecchio of Montclair is Promoted to Client Service Manager of Next Generation Trust Services
 ROSELAND, N.J., April 15, 2016 – DeAnna Vecchio has been helping clients of Next Generation Trust Services, a third-party administrator of self-directed retirement plans, with various aspects of their self-directed transactions since 2010. The Montclair, N.J.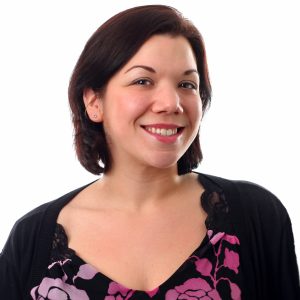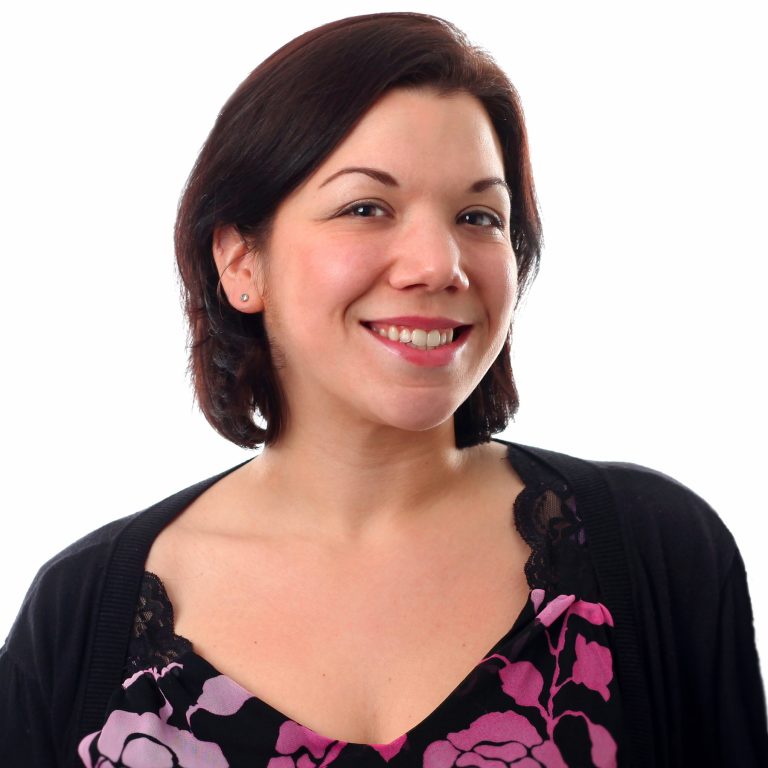 resident was recently promoted to Client Service Manager of the Roseland firm, with managerial oversight of quality assurance and customer care. The announcement was made by CEO Jaime Raskulinecz.
"DeAnna is well-versed in all aspects of self-directed transactions and has expertly
audited accounts, reviewed statements, and assisted clients with many transaction questions or issues that have arisen," said Raskulinecz, who founded the firm in 2004. "When clients get on the phone with DeAnna, they know their matters will be resolved professionally and with the high level of customer service we pride ourselves on at Next Generation."
Prior to her promotion, Vecchio was Next Generation's transaction billing and collections supervisor. As Client Service Manager she will oversee file audits, software implementations, and policies and procedures to ensure all client transactions are handled as expeditiously and accurately as possible. She will also continue to assist in staff training, ensuring that all employees can answer basic questions about self-direction or be able to refer clients efficiently to the proper staff member for help.
As part of her role at Next Generation, Vecchio educates clients on IRS guidelines regarding self-directed retirement accounts and certain types of transactions that may be prohibited in these types of plans. With self-directed retirement plans, the account holders make all their own investment decisions and may include a broad array of alternative assets. The administrator executes the transactions, holds the assets, and manages all the paperwork and reporting for the self-directed plan.
In addition to her promotion, Vecchio celebrates another milestone this month, having attained her certification as a paralegal and membership in the National Association of Legal Assistants (NALA). She completed her studies in Fairleigh Dickinson University's paralegal certification program in late 2015 and sat for the NALA certification exam this winter. The curriculum comprised over 300 credit hours and included ethics, estates, wills and trusts, corporations, civil litigation, criminal law, family law, and research and writing. She holds a bachelor's degree in business administration from Pace University.
"This certification has further deepened my knowledge of the legal process for estates, trusts, and many other topics frequently discussed at Next Generation," said Vecchio, who now bears the initials CP (certified paralegal) after her name. "I consider this an extension of my ongoing education in the realm of IRAs and self-directed investments, to better serve our clients."
For more information about self-directed retirement plans, visit http://NextGenerationTrust.com or contact Next Generation Trust Services at 888.857.8058 or Info@NextGenerationTrust.com.
Special Wire Fee Waiver for Self-Directed Retirement Accounts through April 15
All of our clients—whether brand-new or long-standing—will have a little bit more to invest in their self-directed retirement plans for the next few weeks. Here's why:
From now until April 15th, 2016 whenever you initiate a rollover, transfer of funds, or contribution to your account at Next Generation Trust Services by wire, we will waive the $30 wire fee. This special offer is available to all our existing as well as new clients.
For new clients, don't forget to take advantage of our Tax Day Special: Open a new self-directed retirement plan by April 15, funded with a rollover or a transfer of funds from another retirement account, and we'll waive the $50 setup fee.
For more information about the differences between transfers and rollovers of funds into your retirement account, you can watch our informative video  or check out our blog post on the topic. And of course, if you have any questions that still need answers, you can always contact our helpful self-directed IRA professionals at (888) 857-8058 or Info@NextGenerationTrust.com.
Transaction Processing Times for your Self-Directed Retirement Plan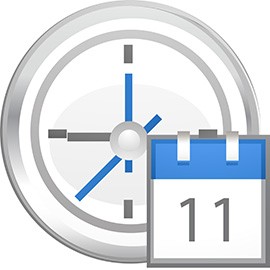 How long does it take?
As your account administrator, Next Generation Trust Company wants to ensure that every "i" is dotted and every "t" is crossed when it comes to your application and account paperwork. Some of our clients have asked what this phase entails and how long it takes, so we offer this clarification of transaction processing times and our rigorous administrative review procedure.
This administrative review is the first phase of your transaction processing and is initiated when you send us your investing instructions. This review is required to make sure your desired transaction meets certain criteria, for a few very important reasons.
Asset feasibility – we review the transaction to ascertain whether it is a) an asset you may reasonably include in your self-directed IRA and b) whether it is an asset we, as the account administrator, wish to hold.
Compliance standards – it is our responsibility to make sure IRS guidelines are being followed regarding all self-directed investments based on the information we have from the client. We review each transaction and let our clients know if there is a possibility (or probability, in some cases) that it will be regarded as a prohibited transaction, or a transaction conducted with disqualified individuals.
Protect the account's tax-advantaged status – we want to make sure that, to the best of our knowledge, the transaction will not put your account's tax-free or tax-deferred status at risk.
The administrative review will take between one and five business days, depending on the complexity of the transaction and our volume of transactions. Investment documents are processed in the order in which they are received. At the end of the review, we may require more complete documentation, corrections, and/or additional information to move ahead with the transaction processing.
Most transactions are completed in two business days provided that we have original, correct documents and cleared funding. For additional information, please check an earlier post that provides a good overview of the self-directed transaction process at Next Generation Trust Company.
We know you may be anxious to have your transaction processed but please understand, this is all for your protection!
If you have any additional questions regarding the administrative review process or executing your self-directed investment transaction, contact Next Generation at Info@NextGenerationTrust.com or (888) 857-8058.
Wishing Timothy the Best of Luck!
We regret to announce that Timothy Wilms-Crowley has resigned as Compliance Manager, effective September 23, 2015. Since Tim joined our staff in 2010 he has worn many hats at Next Generation Trust Services, as a transaction specialist and transaction manager before moving into his more recent position; we thank him for all his hard work to train our staff and improve our operations, and in his work with our clients over the years.
The diligent transaction review process that Tim established at Next Generation Trust Services ensures that our clients' investments have all the paperwork necessary to be held within a retirement account, and that we continue to protect the tax-advantaged status of client accounts. We are pleased that our transaction team of Bill Wittler—our new Transaction Manager (congratulations, Bill!)—and Kyle Schickram will be following in his footsteps; they both recently completed extensive and advanced self-directed IRA training to enhance their knowledge and continue to deliver our high level of customer service.
It is with warmest personal regards that we wish Tim success in his future endeavors.
Bill Wittler is Moving on Up! Congratulations to our New Transaction Manager at Next Generation Trust Services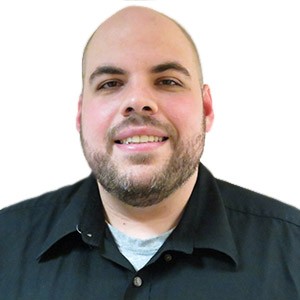 We are pleased to announce that Bill Wittler has been promoted to the position of transaction manager of Next Generation Trust Services. In this role, he will supervise our transaction team, maintain Next Generation's compliance with regulatory issues within the self-directed retirement industry, and conduct administrative reviews of client transactions. Bill joined us a little over two years ago as a transaction supervisor; he had been responsible for ensuring accurate and efficient processing of all self-directed investments, and proper documentation and recording of all transactions (our transaction team will continue to manage those responsibilities).
Prior to joining Next Generation, Bill conducted property appraisals and research for a real estate appraisal firm, and he has extensive customer service, bookkeeping and cash management experience with a regional retailer. He is also a certified paralegal and holds a bachelor's degree in criminal justice from Rutgers University.
"Bill has been a superb team member since he joined Next Generation, and he works well with both our staff and our clients, who often rely on our employees to guide them through their transactions," said Jaime Raskulinecz, Next Generation's CEO.
Congratulations, Bill, on a job well done—with more to come in the future!