Self-directed Investing and Real Estate
Self-Directed Retirement Investments and Real Estate – A One-Two Punch for Your Future
Real estate maintains its value long term—in spite of short-term market fluctuations—because it's finite. As a result, property becomes a valuable investment and when it comes to your retirement portfolio. When done right, it can really pack a punch.
According to Bankrate, 28 percent of investors say real estate is the number one place to invest money they won't need for the next 10 years. Cash was number two with stocks following in third.
There are several reasons why real estate is attractive to savvy investors:
Real estate as an investment is an income-producing asset, with trends that do not directly correlate to other asset classes. In other words, real estate markets don't usually move in sync with stock markets; they perform differently than fixed-income investments when rates increase.
Real estate provides a hedge against inflation; an investment property owner can raise rental rates as inflation pushes up the prices of goods and services.
Including real estate in an investment portfolio provides diversification in terms of assets (moving away from stocks and bonds) which helps spread your risk exposure because it is less susceptible to market volatility.
For self-directed investors, real estate provides an income stream that can help fund one's retirement.
That said, there are some caveats to keep in mind when including real estate in a self-directed IRA:
Do your homework and understand the property your IRA is buying.
There is such thing as investing in the wrong property. As with any self-directed investment, it is crucial that you understand the particular property's potential ROI and that you've conducted your due diligence regarding the investment. Some questions to ask yourself:
How much can you make per square foot in rent? How much net income will the property generate?
What types of repairs and maintenance will the property need (immediately and over time)?
Is it located in a desirable vacation spot or residential rental area?
If it is commercial property, is the building well-tenanted or will it be an uphill climb to get good, long-range tenants?
What are the taxes on the land or building?
Will a property manager be hired? If so, what is that cost?
What is the cost of an empty unit or home?
Fund your retirement plan adequately to make the investment.
Remember that with self-directed retirement plans, all income and expenses related to the asset must flow through the retirement account. Will the retirement plan buy the property outright or will there be a mortgage? Are there funds to handle upkeep or upgrades? Can the plan cover the taxes if it is not producing adequate income? You'll want to make sure you've worked out contingencies that may affect the property's income-producing allure.
Beware of making a prohibited transaction or dealing with disqualified persons.
These can put your investment in jeopardy and cause it to lose its tax-advantaged status.
Read more about including real estate in your retirement plan here.
Our website offers additional insights and tips about real estate as a self-directed investment.
Open a self-directed IRA at Next Generation Trust Company. Our support team and online resources make it easy to open a self-directed retirement plan and get your started making nontraditional investments to build a more diverse retirement portfolio. We provide full transaction support and account administration for your self-directed investments—including education and guidance—and serve as custodian for the assets. Contact Next Generation's professionals for answers to your questions at Info@NextGenerationTrust.com or 1-888-857-8058.
Real Estate Professionals, we have added an educational video just for you!
Real Estate Investments and Self-Directed Retirement Accounts: What you Need to Know
For savvy investors who already know and understand real estate investing—and might be doing so outside of their existing IRA—using funds in a self-directed retirement plan to buy real estate has a number of positive financial and tax benefits.
As with all alternative assets allowed through self-direction, real estate is a great way to diversify your retirement portfolio and go beyond the traditional stocks, bonds, and mutual funds. You can also generate tax-deferred (Traditional IRA) or tax-free (Roth IRA) income or gains with real estate investments.
Investment gains
When your self-directed Traditional IRA purchases real estate, all gains are tax deferred until a distribution is made or, if your Roth IRA made the investment, the gains are tax free (after-tax). Using personal funds to purchase property is a different tax scenario, leading to gains that are subject to federal income tax and very often, state income tax as well.
Income and expenses
As with all investments made through self-directed accounts, all income and expenses associated with the asset must flow through the retirement account. Expenses include repairs and maintenance, real estate taxes, and other costs related to the property. No personal funds may be used so investors are wise to make sure their self-directed retirement plan is funded amply to take care of these expenses. Rental income on investment property is paid to the self-directed IRA. Be sure to keep good records of all income and expenses generated by real estate investment that is owned by your self-directed retirement account (your account administrator and your accountant will be pleased!).
In accordance with Internal Revenue Code Section 4975, the retirement account holder cannot make an investment that will directly or indirectly benefit oneself or any disqualified person. Nor can the account holder perform any service in connection with the investment, guarantee any retirement account loan, extend any credit to or from the retirement account, or enter into any transaction with the retirement account that would present a conflict of interest.
Financing issues
Should your real estate transaction require financing, only a non-recourse loan should be used. A non-recourse loan is one that is not personally guaranteed by the retirement account holder or any disqualified person; that way, and whereby the lender's only recourse is against the property (thereby protecting the borrower).
Note that when using a non-recourse loan to purchase real estate with a self-directed IRA, you may trigger unrelated business income tax (UBIT). We always strongly recommend that our clients discuss these transactions in full with their trusted tax professional to make sure they are going into the purchase with full visibility and having conducted due diligence. No one likes nasty surprises! Note that if you owe UBIT tax, IRS Form 990-T must be filed.
Trust your self-directed retirement account to Next Generation Trust Services
As a third-party administrator of self-directed retirement accounts, Next Generation Trust Services carefully reviews all of our clients' transactions before executing the instructions in order to determine the feasibility of holding the asset and to try to ensure no prohibited transaction is taking place.We can answer your questions about what constitutes a disqualified person or what kinds of activity could trigger the IRS prohibited transaction rules.
Our informative video series includes one on how to fill out a real estate starter kit properly (used to open a self-directed IRA at Next Generation, for the purpose of purchasing investment property with a self-directed retirement account) as well as how to avoid making a prohibited transaction (and details on who those disqualified individuals are—including the account holder). We also have some encore webinar presentations on the topic of self-direction and real estate investing; we encourage you to watch these as well.
At Next Generation Trust Services, our team of experts manages all the paperwork related to the account and expedites the transactions on behalf of our clients after a thorough administrative review. We also handle all the mandatory reporting related to these accounts. For more information, please do not hesitate to contact us at Info@NextGenerationTrust.com or 888.857.8058 and get started today!

Spain – Time for Foreign Real Estate Investments in Your Self-Directed IRA
A recent story by Laurie Frayer for NPR highlighted a serious problem for Spain, but one that represents and interesting investment opportunity for Americans. Due to Spain's poor economy, the exodus of younger citizens, and natural attrition, whole villages are being abandoned. Some are farming villages located in areas where it's too difficult to farm today due to climate or natural conditions. Some were inhabited by elderly residents who are now gone. Others are victim to migration to the cities for jobs, education, and health care.
These villages are now up for sale, complete with buildings, plenty of land and sometimes even livestock. One village in northwest Spain is listed for $230,000. These abandoned properties are waiting for buyers. For Americans with self-directed retirement plans, which may include foreign and domestic real estate of all kinds, the Spanish villages and properties could be a great way to build up a diverse retirement portfolio. So if you're an investor who's been thinking about including foreign real estate in your retirement portfolio, you may want to consider Spain.
Some villages have quaint features such as water wells, bakeries with stone hearths, and barns; many still have clusters of houses standing. The surrounding landscape is beautiful and the low listing prices (as low as $5600 for a house) are alluring. And, as we detailed in an article about retiring to Spain, there's a lot to like about the country.
Savvy investors who've been eying foreign real estate for their self-directed retirement plans may have lots of options for including Spanish real estate in their portfolios. These villages and old homes can be restored for use as rental property, or re-purposed in other ways. As with all self-directed real estate investments, all income and expenses related to the asset must flow through the retirement account, and there are rules regarding prohibited transactions with disqualified individuals, which you can read about here. Note that if this is something you choose to do, neither you nor any disqualified person may visit the property.
Are you thinking about including real estate investments in your self-directed IRA? Contact Next Generation Trust Services with questions about the what, where and how of this popular asset: Info@NextGenerationTrust.com or 888.857.8058. Our helpful professionals will provide you with the answers you need and help you open your self-directed retirement plan—whether you're investing in a Spanish village or farmland in southern New Jersey, or any of the alternative assets allowed through self-direction.
When In Doubt About Market Stability, Invest in Real Estate in a Self-Directed IRA
That's the advice proffered in an article on TheStreet.com in response to the concerns about Brexit and how it will affect markets. While the world won't fall apart when the UK exits the European Union, the Brexit vote did bring on market volatility felt around the globe. And, the author tells us, it provided investors with a strong reminder to include real estate and other hard assets in their portfolios.
This is because real estate:
Tends to hold its value.
Generates more stable returns.
Is less vulnerable in volatile economies, unlike paper assets like stocks and bonds.
Is less dependent on the country's currency (which can be devalued, which occurred to the British pound following the Brexit vote).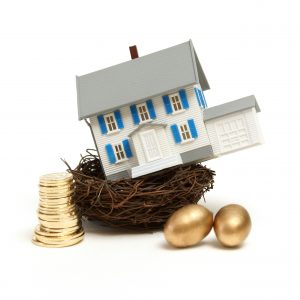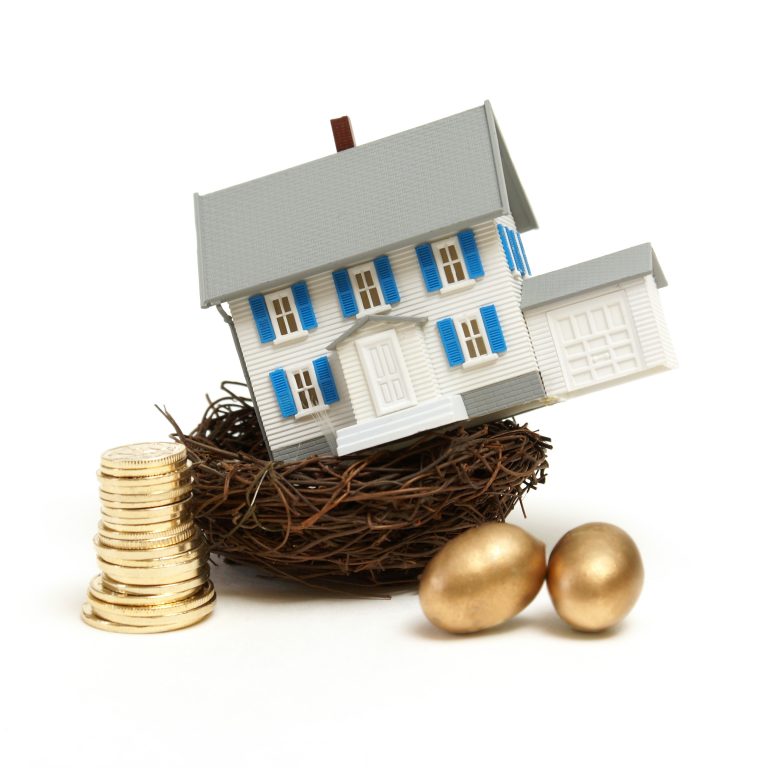 For investors with real estate or precious metals (hard assets) in their self-directed retirement plans the situation is different. Real estate has intrinsic value because it provides shelter, something everyone needs. It can also be leased or traded for other items of value. And it's not something that is continually created, so that limited supply means there will always be demand. Hard assets are also a hedge against inflation.
Investors who have self-directed retirement plans are including real estate, precious metals, many types of commodities and other alternative assets in these plans rather than the soft assets that are highly subject to market volatility. When it comes to real estate, these investments could be rental property, vacation property (domestic or foreign), warehouses, raw land or farm land—real estate that will produce income for the retirement plan and grow the portfolio's value with the same tax advantages of typical retirement plans. As with all types of self-directed investments, all income and expenses related to the asset flow through the IRA. If the account holder has a Roth or Traditional IRA, the same IRS guidelines apply as they do for plans that are not self-directed.
Real estate professionals are also seeing the value of investing in what they know and understand, and are including real estate in their self-directed retirement portfolios. Since self-directed investors make all their own investment decisions and conduct their own (thorough!) research about their desired investments, including real estate in a self-directed IRA can make good sense for those who already work in that field—or for people who are already investing in real estate outside of their existing IRA.
Want to know more about including real estate in a self-directed retirement plan? Read more on our website and watch our informative video about completing a Next Generation Trust Services real estate purchase kit. Or contact our helpful team at Info@NextGenerationTrust.com or 888.857.8058 for answers to your questions or help getting started on your real estate IRA.

Retirement on a Budget
Many millennials feel the pressure of student loans bearing down upon them and it can be terrifying trying to figure out how to get rid of all of that debt. On top of worrying about your current financials, you have everyone under the sun telling you to plan for your retirement. You're probably thinking, "With WHAT money!? How can I get out of debt while saving for retirement at the same time?". It can seem overwhelming. That's where Self-Directed IRAs can come in handy for you.
The Basics: Traditional and Roth IRAs
An IRA is an Individual Retirement Account. These accounts are provided by an assortment of financial institutions and they are tax advantaged. There are a few different types, but for now we'll stick with the basic two: Traditional IRAs and Roth IRAs. Traditional IRAs are tax deferred accounts. What this means is that in addition to the tax deduction you receive for contributing to your IRA, your earnings within the IRA (interest and gains) are also deferred until you distribute. When you withdraw money from your IRA, it is taxed as ordinary income. Roth IRAs are a bit different. There are contribution limits for Roth IRAs and the contributions you make are not deductible. The big draw for a Roth IRA is if you meet certain requirements when you take money out, it is tax free.
The Beauty of Self-Directing

With an IRA you can invest in things like stocks and bonds. With a self-directed IRA, your options become a little broader. Are you well versed in real estate? You can invest in that. Do you like the security of precious metal investments? Invest away! Maybe you'd like to invest in a business? No problem!  With self-direction you can pick something that you are familiar with and invest to your hearts content.  When you self-direct, you are in the driver's seat. You can invest in ways that other IRAs and 401ks can't.
Having a wider array of investment options isn't the only bonus of self-directing your IRA. It may seem like you need a lot of money to start investing. The truth is you can start with whatever you feel comfortable with. Once you begin investing, you'll gain the experience you'll need to feel more comfortable with your decisions and invest more. Investing your money can seem scary at first. You can go your own pace and stick with what you feel most comfortable with.
If you would like to learn more about self-direction, contact us here at Next Generation Trust Services. We would be more than happy to answer any questions you might have. You can reach us at Info@NextGenerationTrust.com or 888.857.8058.


MULTIFAMILY FUNDAMENTALS: Passive Income from Investments in Apartments
Did You Know?
Real estate is the most popular asset class to be included in a self-directed retirement plan? Co-presenter Karen Augis, business development specialist from Next Generation Services (an administrator of these plans) will discuss Self-Directed IRAs 101.
Meet Your Presenter…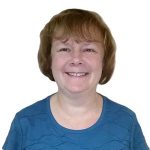 Karen Augis is the Business Development Representative at Next Generation Services. If there's one thing Karen enjoys is talking to prospective clients. She has extensive experience as a sales professional in several industries (following a career in finance) and she loves cultivating productive business relationships. As our business development consultant Karen calls on prospective clients, identifies and develops relationships with strategic partners, and conducts educational presentations (in person and on the Web) about various aspects of self-direction. Karen has her bachelor's degree in finance from Trenton State College (now TCNJ).
Meet Your Speaker…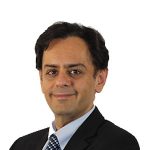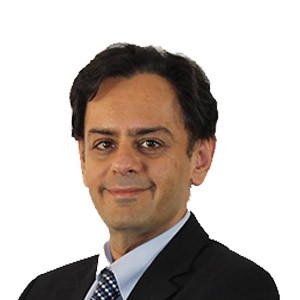 Neal Bawa is a partner at Financial Attunement and oversees Multifamily acquisition and management. Neal's love affair with Real Estate started in 2008, when he bought 14 single family homes in California. In 2013, Neal decided that he wanted to eventually transition to Real Estate on a full time basis. With that goal in mind, he became heavily involved in MultiFamily education and networking. He has taught MultiFamily Fundamentals to groups of 50+, and currently serves as Co-organizer of the Bay Area MultiFamily investing Meetup and hosts the group's meetings. In 2014, Neal expanded into Chicago, IL, buying 22 units in Chicago's up-and-coming South Shore neighborhood. In parallel, Neal made strategic investments as an investor in seven large MultiFamily and Retail syndication projects in Texas, Kansas and South Carolina. His MultiFamily projects total 1600 units, and gave Neal a deep understanding of MultiFamily syndication and management.
Investing in Vacation Property through Your Self-Directed IRA?
Don't Forget to Factor in the Maintenance Costs!
Summer vacations mean going to the beach or up to the mountains for many people, and renting a condo or a house is a popular option over staying in a hotel. There's a chance that the property you're renting for your vacation is someone else's real estate investment … one that could be made through a self-directed IRA.
Purchasing a rental vacation property through your self-directed retirement plan is a bit different and comes with its own set of rules (see our page about real estate IRAs for the ins and outs of these transactions). However, vacation homes as investments (to be used by others) can be a great way to build up your retirement assets.
Real estate is the most popular investment class to include in a self-directed retirement plan. In 2014, 1.02 million homes of all kinds were purchased as investments, according to the National Association of Realtors. Purchasing a second home is a popular investment (and lifestyle) strategy and has been on the rise in recent years.
The National Association of Realtors' 2012 Investment and Vacation Home Buyers Survey revealed that the sale of vacation homes in 2011 rose 7% in that year compared to 2010 (buyers purchased 502,000 vacation homes in 2011).
Annual vacation home sales in 2013 jumped nearly 30% to 717,000 homes, with vacation home sales representing 13% of the total real estate market (their highest share since 2006).
NAR's 2015 survey shows that 2014 vacation-home sales soared to an estimated 1.13 million last year, the highest amount since NAR began the survey in 2003. Vacation sales were up 57.4 percent over 2013 figures.
Many of these investments are vacation rental properties meant to provide an income stream over the years to account holders. When made as a self-directed investment, these properties may not be used by the account holder and certain other individuals (disqualified individuals) and are meant to be rental income producers to build up retirement savings.
However, that real estate investment is not all about the income it can produce. Since all income and expenses related to an asset must flow through the self-directed retirement account, investors are wise to do their homework and research the associated maintenance costs of that real estate.
Maintenance
If your investment is a condo, find out what the ongoing maintenance fees are for landscape maintenance, garbage pickup, repairs and other common area charges. If your second-home investment is not a condominium (such as a lakefront cabin or mountain retreat), you'll need to set aside funds within the IRA to cover expenses such as hiring gardeners, painters, electricians, plumbers, and handymen. Depending on where the property is located, you will have to pay for snow removal. Other costs to consider are a security system (and central monitoring), the services of a property manager, and cleanup or remediation if the property is in a flood zone.
Insurance
Don't forget the homeowners insurance on the investment property, or flood or hurricane insurance if that is necessary.
Taxes
The self-directed IRA will pay all the associated real estate taxes on the investment property so make sure that the rental income it produces covers this expense, or that you have adequately funded the retirement account.
Enjoy tax-advantaged retirement savings
Thinking about investing in rental property through your self-directed IRA? There's still time to get in on the summer vacation period—or think ahead to ski season up north or a sunbird haven in the south. Investing in vacation property within your self-directed IRA enables you to earn tax-free or tax-deferred income within your retirement plan, depending on whether you have a Traditional or Roth IRA.
Either way, these self-directed retirement plans have all the same tax advantages of their regular counterparts … and a much broader array of allowable investments to choose from (like real estate).
You can read more about what's allowed and how to transact self-directed investments in our white paper. You may also contact one of our helpful professionals to get answers to your questions at
Info@NextGenerationTrust.com or (888) 857-8058.
Foreign Real Estate
As Relations with Cuba Warm, are Real Estate Investments There On Your Self-Directed Horizon?

President Obama and Raul Castro are shaking hands, taking photos and talking about normalizing relations between our countries. For investors with self-directed IRAs, there could be potential to include Cuban real estate as part of their retirement portfolio. After all, all types of real estate are allowed in self-directed retirement plans (real estate investments comprise about 50% of all self-directed assets) and this includes foreign properties. Many investors already have real estate holdings in Central America and Europe in their plans—vacation and rental properties, farmland and plantations among them.
Depending on how things go with Cuba, it could open up investment opportunities for savvy self-directed investors who are willing to do their research. Apartments, raw land, or shares in a hotel, marina or shopping mall could be included in a self-directed IRA.
Offshore investments take a lot of consideration and research time. For instance, you have to find out about:
Tax laws abroad as well as the implications for your US taxes.
Local laws surrounding a property title being held in the name of a self-directed IRA.
Country's banking system and how it will affect your property investment.
What it's like to conduct real estate transactions in a foreign country.
How to go about finding tenants, property managers or contractors.
You're also wise to make sure the country or region is stable (politically, environmentally, socially) and well worth the investment over time.
Purchasing shares of foreign property
For investors who don't have enough funds in their self-directed accounts to purchase the property on their own, they can partner with other investors to make the deal; each self-directed retirement account purchases a specified interest in the property and these details must be worked out advance. Although the account administrator will handle all the necessary paperwork, the details and instructions come from the account holder, so it's crucial that you truly understand all the steps you must take, taxes and insurance you'll pay, or any other expenses related to the offshore property.
Rules surrounding real estate in your IRA
As with all real estate assets, all expenses, maintenance, taxes and insurance are paid from the self-directed IRA and all profits are returned to the IRA (the income from the property is tax deferred). Also, you may not, as the account holder, use the property for your primary residence, your own vacation home or as a business office (prohibited transactions). However, once you reach age 59-1/2 or older, the age at which you may legally start taking distributions from a retirement plan, you can withdraw your real estate from your IRA in order to use it as a primary or second /vacation home without a penalty. Depending on the type of IRA that held the real estate, there may be taxes associated with the process so again, do your research and consult your self-directed IRA administrator for guidelines.
Next Generation Trust Services does not provide investment advice but we do recommend that before you send us instructions about a foreign property investment, that you consult a financial professional or tax advisor with experience in offshore real estate transactions and banking outside of the U.S. Because this investment strategy has grown so popular over the years, the IRS offers information regarding precautionary measures against offshore schemes and options available to taxpayers with offshore interests.
If you have your eye on property in another country, we're here to help in any way we can.
Contact our professionals at Next Generation at Info@NextGenerationTrust.com or (888) 857-8058.
When you make the investment in your self-directed retirement plan, we want to see pictures of your offshore real estate when we help you process this exciting transaction … or perhaps a Cuba Libre to celebrate your diverse retirement portfolio.