Self-Directed IRA Overview: Working with Next Generation Trust Company
Working with Next Generation
Self-direction refers to the client/investor making all his or her own investment decisions, and then directing our office to invest in the many nontraditional (and traditional) assets that the IRS allows in these types of retirement plans. Our service providers ensure that the investment, the investment structure and titling complies with IRS code and processes the transaction. Our office is available to educate our clients and their trusted advisors as needed but we do not advise on nor endorse any types of investments.
As a self-directed IRA holder, it's crucial that you do your research and become familiar with:
The different types of tax advantaged accounts;
Where your retirement funds are located;
What types of accounts they are held in;
How self-directed transactions work;
The process for your retirement account to accept returns/dividends from your investments.
Getting Started with Self-Direction
Determine the account type.You can self-direct a Roth or Traditional IRA, an education plan or health savings account. In addition, self-employed people may consider a SEP IRA (similar to a Traditional IRA but with a higher contribution limit) or as a business owner, a SIMPLE IRA for you and your employees. You may also be eligible for a Solo k. Your tax advisor is the best person to consult regarding which type of retirement plan is best for you, along with your contribution eligibility.
Open the account.*Timing for establishing an account is dependent on receipt of required application documents. Our office requires complete, correct documentation and original (wet ink signatures, unless you coordinate digital signature with our office), documentation and fees. Our processing time is two business days upon receipt. Once opened, your self-directed IRA will be the investor and will have its own name and tax ID number.
Funding the account.*This depends on the type of account(s) you already have. 401ks and employer-sponsored plans can only be rolled over into your new self-directed account, if eligible. Rollovers must be initiated by the account holder by instructing the former custodian to distribute the funds.
Transfers are from like IRA to like IRA only and are initiated by our office. Transfers typically take two to six weeks to complete, depending on the custodian. Some good things to ask your custodian are:
Do they require a Medallion Guarantee Stamp
An original transfer form
If they will accept a fax request
Our office has experience with many custodians so we can help you navigate this.
You may also make a personal contribution to the new self-directed account with new funds (personal or business check). Your contribution limits and eligibility depend on your unique financial circumstances and your tax advisor can guide you regarding eligibility.
To learn more about working with Next Generation contact us at  NewAccounts@NextGenerationTrust.com or 888-857-8058.
You can read more about working with Next Generation Services as your self-directed retirement plan administrator Here.
Our website has lots of valuable information that explains the various types of retirement accounts, self-directed transactions and more. CLICK HERE to learn more, or call to speak with our knowledgeable staff at 1-888-857-8058.
All the Single Ladies … Should Prepare for their Retirement
Hint: a self-directed retirement plan can be a great way to do so.
Regardless of all the societal advances we've seen in our country over the past few decades—the rise of the single working woman, same-sex marriages—it still remains an issue: many women will be single in their retirement years. Regardless of marital status in earlier, working years, many women will end up single—as a choice, through divorce or widowhood—later in life. The U.S. Census Bureau reports that 54 percent of women ages 65 and up were single in 2014.
Older baby boomers are still part of the "man as breadwinner who took care of everything" generation, which exacerbates the problem. And let's face it, it is still overwhelmingly the mother who takes time off from work to raise the children, or becomes the caregiver when family members fall ill or require assistance. Add to those factors the prevailing gender pay gap and that more women work part time than full time, contributing to the fact that over their lifetime, women typically earn less and save less (and, they generally live longer than men, so their retirement horizon is extended). All these elements contribute to many women being behind the financial eight ball historically when it comes to retirement savings.
While younger boomers and Generation X women may have lived or are living a very different kind of lifestyle, and are taking care of their future financial needs more proactively, the fact remains that many women are woefully unprepared financially, and will struggle to maintain their current standard of living after they stop working or enter their senior years.
Retirement preparation – now and later.
There are plenty of measures to take today: Talk to your spouse about beneficiary assignment on all life insurance policies and bank accounts. Meet with a financial planner you trust to discuss your situation now and your potential situation later, especially regarding your Social Security strategy. Take a more active role in managing the household finances. Have long-term care insurance to help with medical costs during your later years. Put yourself on a budget and stick to it.
Propel your retirement preparation through self-direction.
The big step to take: fund your IRA! And, if you are comfortable making your own investment decisions and wish to include alternative assets in your portfolio, open a self-directed retirement plan. After all, today's workers cannot rely on Social Security for income during retirement, and it was never set up to be the sole source of income for retirees (although this has dramatically shifted over the years). Be proactive and create retirement wealth through investments you know and understand, such as real estate, precious metals, commodities, private placements and many more.
Self-directed retirement plans are administered by third-party professionals, like Next Generation Trust Services, that review and execute the transactions, hold the assets, and manage all the paperwork associated with the plan.
Next Generation Trust Services makes it easy to get started on the path to a more eclectic, and potentially more lucrative, retirement portfolio. In addition to the information available in our white paper on the topic and on our website, our Starter Kits walk you through the steps needed to open and fund a new self-directed retirement plan. Once you've carefully researched your investment, send us the instructions to execute your transaction and you're on your way to being better prepared for your retirement needs.
If you have questions about the various nontraditional investments these plans allow, contact our helpful professionals for answers at Info@NextGenerationTrust.com or 888.857.8058.

Were You Affected by Hurricane Matthew? Beware Investment Scams
Unfortunately, scammers take advantage of Americans' difficult circumstances when disasters hit, and it seems Hurricane Matthew is no exception.
We're all familiar (unfortunately) with Ponzi schemes and false trading programs that guarantee high returns. According to the SEC's Office of Investor Education and Advocacy, there are investment scams related to this recent natural disaster to beware. These scams may be from criminals promoting bogus cleanup and repair companies, and those who target individuals who've received lump insurance payments as compensation for damages. The SEC warns that individuals should be extremely wary of potential investment scams related to Hurricane Matthew.
As has happened in the past, such as after Hurricane Katrina in 2005, "Some scams are circulated through spam email, promising high returns for small, thinly-traded companies that supposedly will reap huge profits from recovery and cleanup efforts." Ugh.
It's so important to protect yourself against investment fraud and other scams. The first rule of defense, says the SEC, is to be skeptical about any investment opportunity and ask a lot of questions. Of key importance is to ask if the person who contacts you is licensed and if the investment they are promoting is registered with the SEC or with a state. Be sure to check their answers with an unbiased source, such as the SEC or your state securities regulator.
Classic signs of fraud are promises of fast and high profits with little or no risk to you. Forget about it! The SEC publishes a handy resource called Ask Questions: Questions You Should Ask about Your Investments that details other questions you should ask of anyone who contacts you about making any kind of investment. It is also available in Spanish.
If you're received a lump sum insurance payment, be very careful with how you invest this, as it may have to last you and your family a long time and there could be unforeseen expenses to cover that are related to storm damage. The SEC provides this helpful list of online resources; you can also call the agency's Office of Investor Education and Advocacy at (800) 732-0330 or place a query using this online form.
Self-Directed Investors – Do Your Homework!
The wonderful thing about self-directing your retirement plan—and the alternative assets they allow—is that you, the investor, are in control. As the account owner, you make all your own investment decisions; therefore, it is your responsibility to do thorough research into those investments you intend to include in your self-directed retirement plan.
Whether you wish to include real estate, precious metals, commodities, or unsecured loans in your self-directed IRA—or any of the many other types of nontraditional investments available to self-directed investors—we cannot stress enough the importance of conducting your due diligence before sending us your transaction instructions. As a full-service administrator of self-directed retirement plans, Next Generation Trust Services will review the asset as part of our transaction review, and provide guidance about whether your investment complies with IRS investing guidelines. However, it is up to you, the self-directed investor, to fully understand the investment. We recommend you consult a trusted financial adviser if you have any questions about alternative assets and how they may affect your retirement planning; and of course, you can include the SEC's handy resources as part of this research.
When you're ready to make your investment, our professional team will assist you and we can answer your questions about self-direction as a retirement strategy, and about the types of investments that are allowed or that are prohibited. You can reach Next Generation Trust Services at 973-533-1880 or 888-857-8058 or Info@NextGenerationTrust.com.

Getting on Track to Hit a Million
No, we're not taking about the lottery here. We're talking about retirement savings. Many millennials believe they won't hit a million dollars in savings by retirement. In fact, a study done by Wells Fargo showed that 64% of millennials surveyed think they will not hit that million dollar mark. About 41% of millennials have not started to save for retirement yet because they are either paying off their debt, or feel they do not make enough money to get started. A whopping 34% of millennials have an average debt balance of $19,978 and many of them are finding this debt to be holding them back from saving as much as they would like to.
Many millennials have a very realistic approach when it comes to their retirement. About 66% believe that retirees should be responsible for their own financial support, and roughly 75% believe that Social Security will not be around when the time comes for them to retire (You can read more about that here).  Millennials understand the importance of taking advantage of their employer-provided 401k plans, but too few millennial employees actually have them – roughly 52%.
It's easy to see why many millennials might feel discouraged about their future retirement. More than half of millennials (52%) are nervous about investing because of the volatility they have witnessed within the stock market. This Harris Poll from March of 2016 explains how 79% of millennials are not investing in stocks because of this fear of volatility. With half of millennials nervous about stocks, and over three quarters of millennials not investing in stocks at all, how can they get on track to hit a million in retirement savings?
The Mark: How to Hit it
According to Wells Fargo, many millennials could be on their way to hitting the million dollar mark by retirement without even knowing it. The median salary for millennials is $27,900 and about 44% are putting away more than 5% of their income for retirement.
There are many options available to millennials who wish to start their retirement nest egg. A popular option is a Roth IRA. These allow your contributions and investment earnings to grow tax free, as you have already paid taxes on the funds that have entered the account. Another bonus of having a Roth IRA is when you take the money out of that account while in retirement  you don't have to pay taxes on it. If you're interested in opening a Roth IRA, here is how easy it is.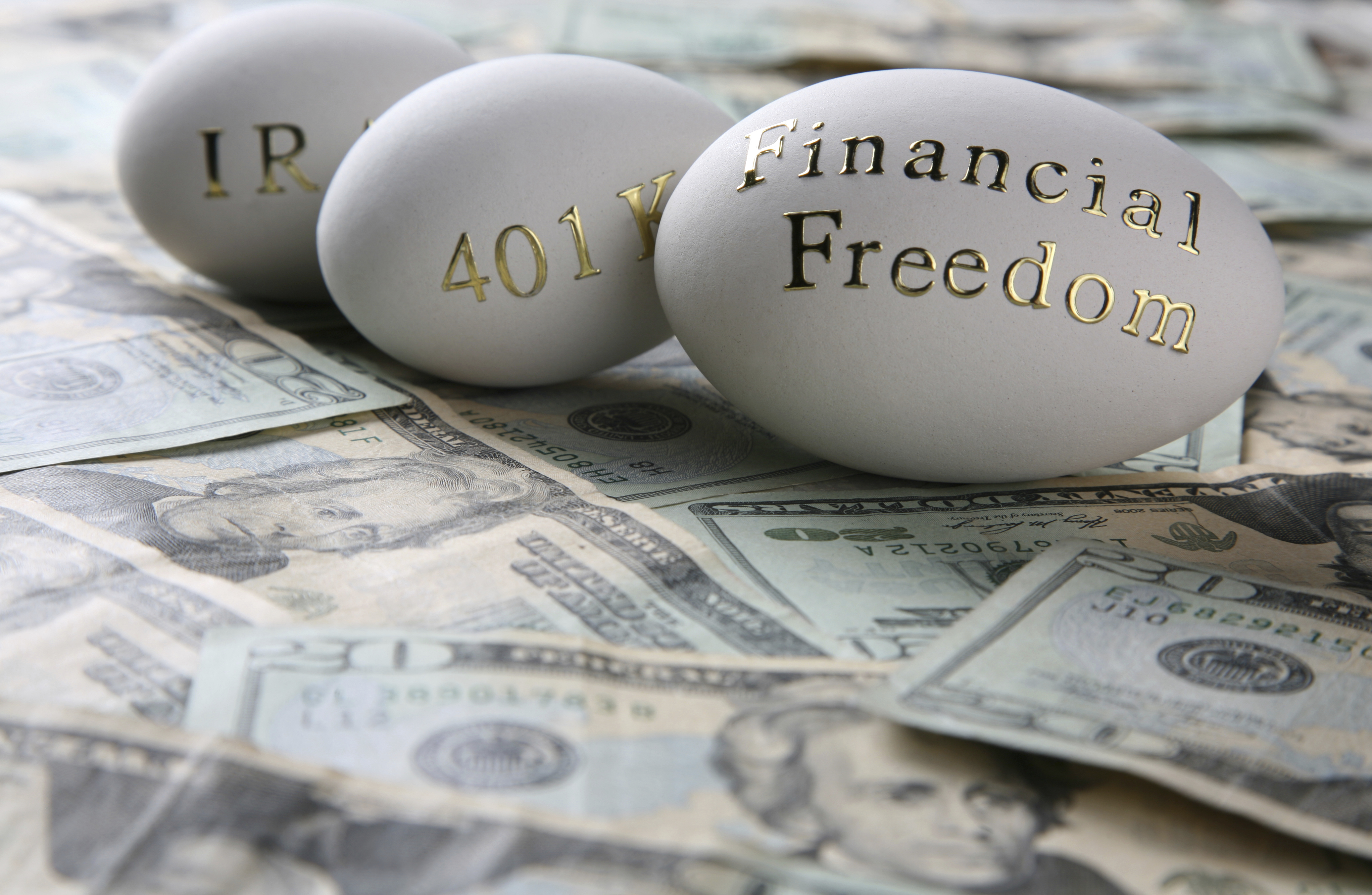 Once you open a self-directed IRA, you can invest as little or as much as you would like into a multitude of investment types. You can read more about that here and here.
Need some education about self-direction as a retirement strategy? Our website has load of helpful information to get you started and in the know, and the helpful professionals at Next Generation Trust Services will answer your questions and handle your transactions with expertise and efficiency. Contact our office at Info@NextGenerationTrust.com or 888.857.8058.
Want to know more? Check out this link or watch our informative videos. You can also download our free white paper that gives you the inside scoop on how to use self-direction to build your retirement nest egg, using nontraditional investments you already know and understand.

The Low Down on Required Minimum Distributions
You have been an avid saver and have funded your IRA or 401(k) plan diligently over the years. Good for you! However, be aware that once you turn 70 ½ years old, you are required to start taking distributions from your retirement plan. These required minimum distributions (RMDs) are based on a factor from the Uniform Lifetime Table as specified in IRS Publication 590, along with your age and account balance. You are absolutely required to start depleting your retirement plan—including one that is self-directed—upon reaching that magic age.
For account holders of multiple IRAs, a required minimum distribution must be calculated separately for each one. Those amounts can then be totaled and the aggregate amount withdrawn from any one or more of the accounts. In the case of multiple employer plans, the rule is different: calculate and withdraw an RMD from each plan.
The percentage you must withdraw from the retirement plan increases every year. By working with your financial adviser, you can plan ahead for anticipated withdrawal amounts, what to do with the money, and how it will affect your taxes.
Considerations for that first RMD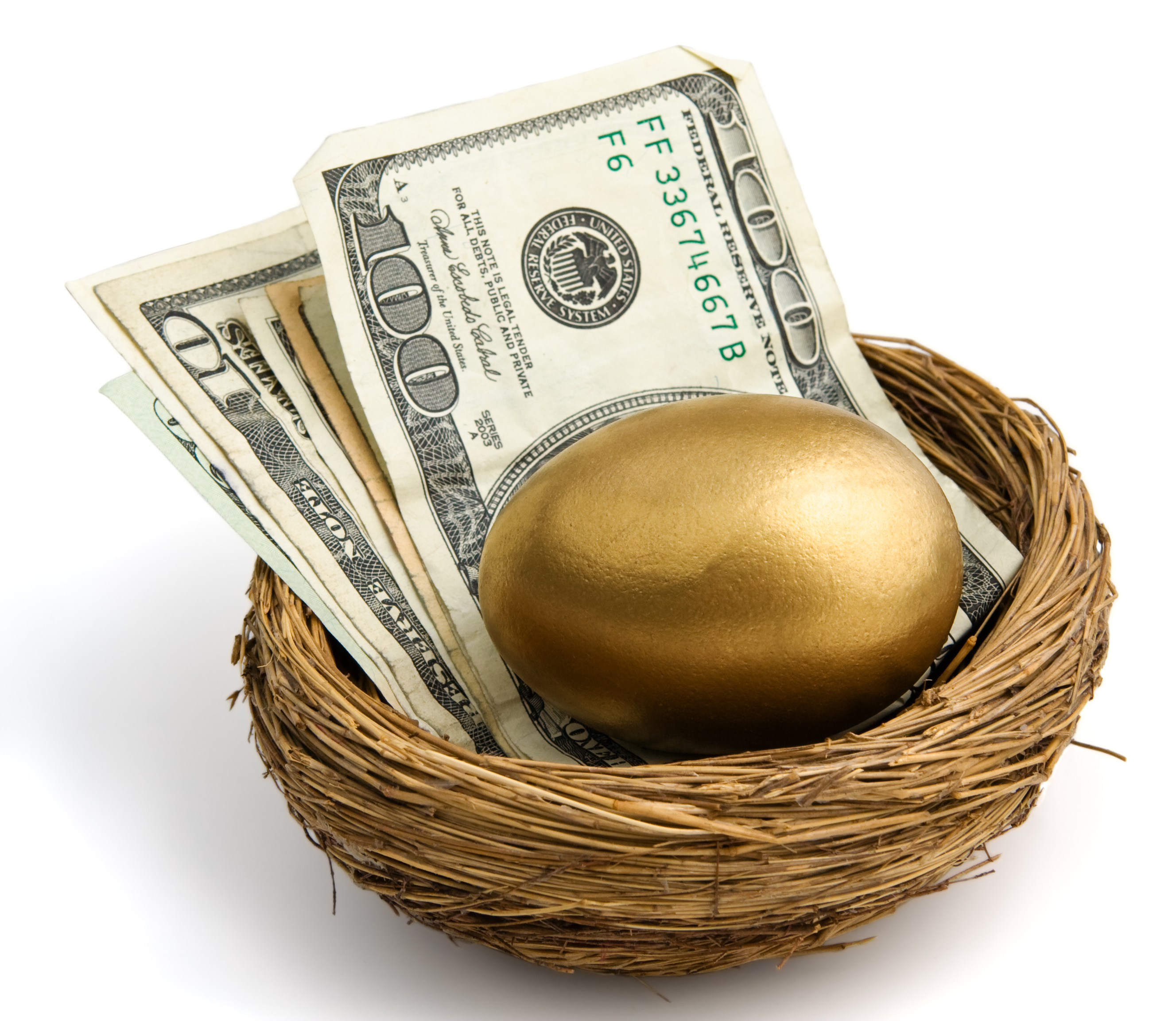 Account holders must begin distributions no later than April 1 of the year after they reach the age 70 ½. Those who turn 70 ½ in 2016 can wait until April 1, 2017 to take their first distribution. If you fall into that category, we suggest you consult your tax adviser regarding when to take your first distribution. If you wait until the following year, you will also be required to take the distribution for 2017 before year-end, causing you to take two distributions in 2017.
Since taking distributions can raise your taxable income and increase the tax you owe on Social Security, or affect your itemized deductions, it's best to check with your trusted adviser about the timing for that first RMD.
People who are still working at that age may elect to put off distributions from their employer's retirement plans if they are not an owner of the business. If this is the case for you, you can wait to start withdrawals until after April 1 following the year that you reach age 70 ½, or when you decide to retire.
Trustee/custodian requirements
Due to IRS compliance mandates, account holders can run but they can't hide. That's because any financial firm that serves as the trustee or custodian for your retirement account (including administrators of self-directed retirement plans) must file annual reports with the IRS stating the amount of the RMD for each taxpayer and for each year a distribution is required. Taxpayers who do not follow these distribution requirements can end up paying a very high price: a 50-percent excise tax on the amount of the distribution that is late or insufficient.
RMDs from your self-directed retirement plan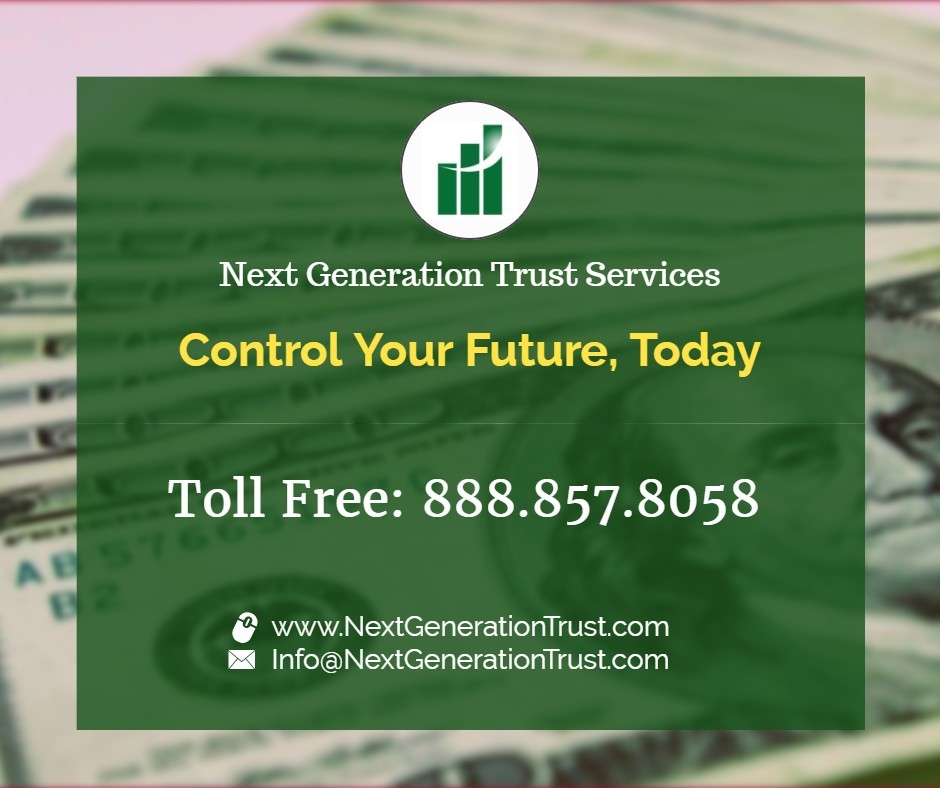 As a third-party administrator of these plans, Next Generation Trust Services follows all IRS requirements concerning the reporting of RMDs for all of our clients. Since self-directed retirement plans allow for so many different types of assets aside from stocks, bonds and mutual funds, there are various tactics to implement in order to take your RMD every year. Our professionals can answer your questions about how to make these transactions within IRS compliance in order to abide by tax laws. Contact us at Info@NextGenerationTrust.com or 888.857.8058 to discuss your particular needs.
Americans are Underutilizing IRAs
Raise your hands if you took a course in high school or college about IRAs and saving for retirement.
We thought so.
There is a keen need in the United States for more education on the importance of saving for retirement and on retirement plans, especially among young workers; 35 percent of millennials say they don't know enough about these accounts to consider using one, according to a TIAA survey released Wednesday.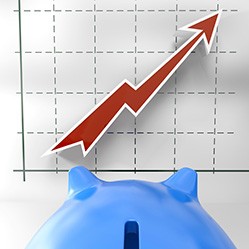 We've written many times about Americans' lack of retirement savings and lack of good savings habits. This was reflected in another result of the survey: 41 percent of people of all ages said they don't use an IRA but would consider doing so as part of their retirement strategy, down from 56 percent in 2015. A major reason cited was that they believe they don't have enough money to save any more than they
already do. What they don't realize—and why some education is needed—is that they could contribute very small amounts and over time, allow their investment to grow.
That said, it seems that among the respondents of this survey, spending habits are partly to blame. Thirty percent of them said that if they were offered $5000 to spend or invest, they would spend the money on home renovations, a vacation, technology upgrades or a shopping spree. Only six percent said they would contribute the money to an IRA.
Are you utilizing a self-directed retirement plan?
Savvy investors know that investing in alternative assets through a self-directed retirement plan can help them grow a more eclectic and potentially more lucrative retirement portfolio … and that consistently funding their self-directed IRA is a smart habit to attain. Whether funding the plan for future real estate, precious metal or commodity investments, or to include loans, private placements or hedge funds, self-directing one's retirement is a great way to take control of your retirement goals.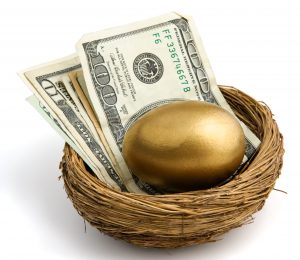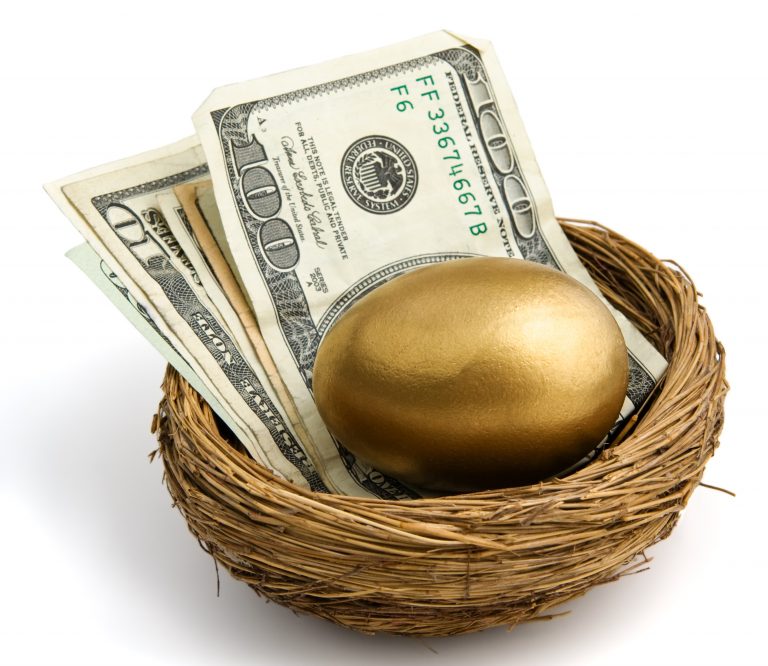 Need some education about self-direction as a retirement strategy? Our website has load of helpful information to get you started and in the know, and the helpful professionals at Next Generation Trust Services will answer your questions and handle your transactions with expertise and efficiency. Contact our office at Info@NextGenerationTrust.com or 888.857.8058.
Want to know more? Check out this link or watch our informative videos. You can also download our free white paper that gives you the inside scoop on how to use self-direction to build your retirement nest egg, using nontraditional investments you already know and understand.

5 Easy Tips for Self-Directed Beginners
You may have read our previous article about Self-Directed IRAs, and now you're interested in starting one of your own.  Self-directing can be easy, but in the beginning it can seem like there's a lot of information being thrown at you at once. I have compiled a list of 5 tips that can help you navigate through the process of starting your retirement nest egg.
Choose the Type of IRA
This is one of those things that's easier said than done. There are actually quite a few different types of IRAs for you to choose from, and that can make the decision a bit overwhelming. Many people stick with a Traditional or a Roth IRA. Both have their advantages and are simple enough to navigate with once you do a bit of research on each.
Find the Right Administrator for You
There are many self-directed IRA administrators and custodians out there, and we are one of them. You can call us up and ask us questions about our fees, processing time, anything you'd like really. The only way to know if we're a good fit for you is to get in touch with us!
Invest in What You Know
Investing in what you are familiar with can ensure that you are comfortable with your decisions. Do you know a lot about race horses? You can invest in that. Are you a precious metals guru? Go for it! Being comfortable in your knowledge of what you're investing in makes the process easier. The longer you are investing, the more experience you will gain. As you gain that experience, you can become more comfortable in investing in other things to diversify your portfolio.
Research Your Investment Further
You've probably heard this before, but be sure to research investments. As previously stated, investing in what you know can make you more comfortable with investing. With the added knowledge from your research on your investments, you can get an idea of what to expect on your returns.
Open and Fund Your Account
Congratulations! You have chosen the type of IRA you want, you've decided on an administrator that has your best interest at heart, and you've even picked your investment. Once you open your account, you'll need to fund it in order to start your investments. There are a few ways that you can fund your accounts; such as transfers, rollovers, and contributions. If you're just starting out on your first IRA, it's likely that you will be funding your account with contributions. You can find a helpful list of contribution limits here.
Next Generation Trust Services is here to help you build your retirement nest egg. For more information please email Info@NextGenerationTrust.com or give us a call at 888.857.8058.

Saving for Retirement? Discipline Yourself with a Self-Directed Retirement Diet
Planning for retirement is often like dieting—the end goal may seem a long way off. So, how can you ensure that you are not that person who complains that they need to lose weight and then never does (or, in this case, find yourself coming up short in retirement)?
Like dieting, retirement is a marathon, not a sprint. The golden rule: Keep your goal top of mind daily and every bit helps. Here are some tips to bring discipline to your retirement planning:
Think before you spend. Yes, life is full of necessities—food, shelter and clothing. However, do you really need to eat out (or take in) five nights a week? Perhaps you can cut back to once or twice a week and put the savings into a self-directed IRA. (See Number 3.)
Contribute often and regularly. This is where the self-control comes in. It's kind of like laying off the carbs in your diet—just do it! Reduce your spending, increase your savings and contribute to a self-directed IRA. (See Number 3.)
Save with a self-directed IRA. Everyone should have a special savings vehicle earmarked for retirement. This approach will ensure that all your hard work pays off in retirement. By investing these funds wisely in the alternative assets allowed in these retirement plans, your account will grow.
When you discipline yourself with a retirement diet that's as simple as 1, 2, 3, the numbers add up and with compounding, the results can be pleasantly surprising.
Now, about those alternative assets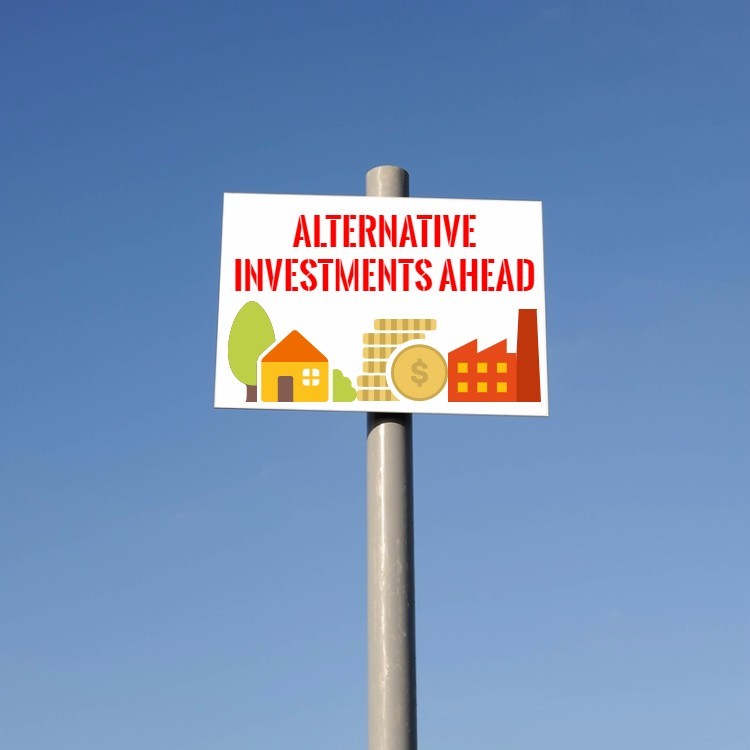 Savvy investors who put their retirement funds in a self-directed retirement plan can build their retirement wealth more aggressively. This investment vehicle allows individuals to invest in what they know and understand, and might already be investing in outside of their existing plan. They can follow their hearts (and minds) by including assets like precious metals, real estate, private placements, commodities, hedge funds, or loans … the types of nontraditional investments that are not allowed within typical retirement plans.
At Next Generation Trust Services, our professionals are available to answer questions about self-directed retirement plans and the types of nontraditional investments allowed in these plans. Our transaction specialists make certain that you are investing within IRS guidelines. However, since we do not give investment advice, we strongly recommend you consult your trusted financial advisors about your investments and any tax implications they have for your unique situation.
Feeling disciplined about your retirement savings?
Download our white paper that has lots of helpful information; you can also contact Next Generation at 888.857.8058 or Info@NextGenerationTrust.com, or read through our Starter Kits to open your self-directed retirement account.
A Retirement State of Mind
With many companies foregoing offering their employees retirement plans, many states are taking it upon themselves to fill in the foreseeable financial gap. In fact, four states—California, Illinois, Oregon and Washington—have passed laws paving the way to offer state-run retirement plans, and 18 additional states are considering such a measure.
According to Richard Hiller, senior vice president and head of national government and religious markets at TIAA-CREF in Denver, states are jumping on the bandwagon to offer retirement plans because the "the number of people in the workforce not covered by any retirement plan is pretty staggering—around 50 percent."
Mix and match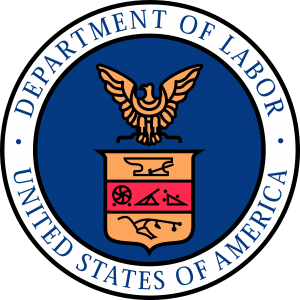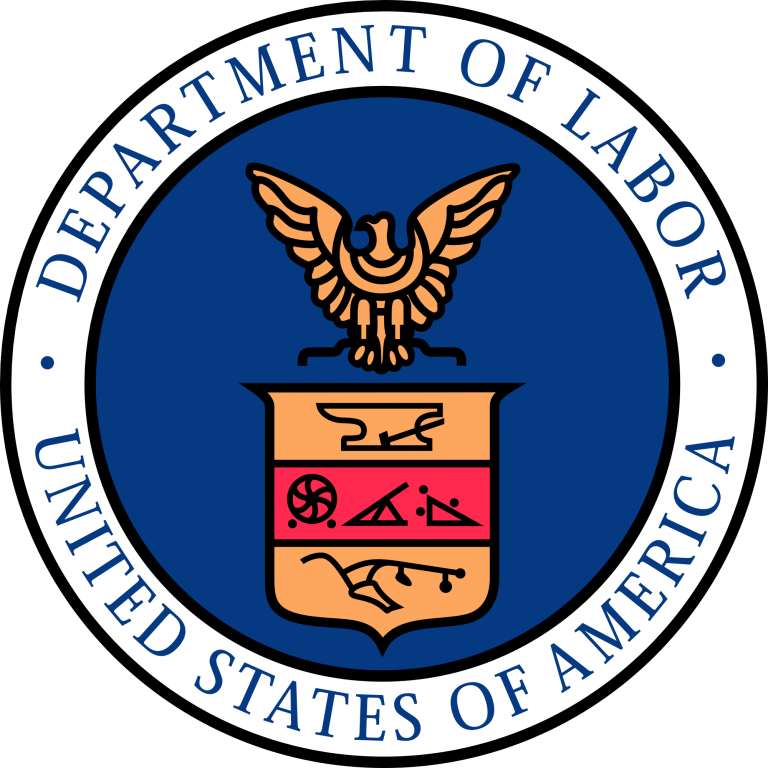 On paper the Department of Labor (DOL) proposed rules for state-run plans sound good; however, industry trade groups like the Investment Company Institute (ICI) raise a number of issues with this approach. They argue that such plans will create an unlevel playing field between states and the private sector as well as the potential to create different rules for different states.
What's an individual planning for retirement to do? Carpe diem … and take control with a self-directed retirement plan.
Peaceful state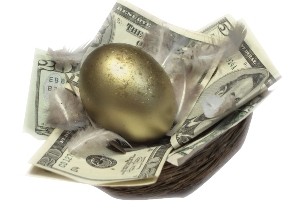 To prepare for a happy and secure retirement, everyone should get with the program and start building up their nest eggs by funding a retirement plan (Traditional or Roth IRA) as often and as much as possible. Financially savvy investors can boost themselves into a better state of retirement income by self-directing their retirement plan.
For those who understand nontraditional investment options, a self-directed IRA can be a great way to build retirement wealth more aggressively. This investment vehicle allows individuals to include alternative assets they already know and understand, but which are prohibited in typical retirement plans. These include real estate, mortgages, loans, private hedge funds, precious metals, limited partnerships, commercial paper, and more.
Self-directed IRAs can provide informed investors the ability to develop a more diversified portfolio that they control. A self-directed retirement plan allows the individual to respond to economic downturns or take advantage of opportunistic (and tax-advantaged) investments with greater flexibility. The administrator of these plans—like Next Generation Trust Services— handles all the details of the transactions, holds the assets, and manages all account administration and paperwork.
At Next Generation, our professionals are available to answer questions about self-directed retirement plans and our transaction specialists ensure you are investing within IRS guidelines. Since we do not give investment advice, we strongly recommend you consult your trusted financial advisors about your investments and any tax implications they have for your unique situation.
Want to put your retirement plan in a better state? Contact Next Generation at 888.857.8058 or Info@NextGenerationTrust.com, or read through our Starter Kits for more information.