The GAO Report and Self-Directed IRAs
GAO Report
The Government Accountability Office (GAO) recently released a publication on January 9th titled Improved Guidance Could Help Account Owners Understand the Risks of Investing in Unconventional Assets. IRAs have become an integral part of retirement savings for many, and more people are beginning to branch out from more traditional assets in favor of alternative types of assets such as real estate, precious metals, private funds, crypto currency, and more. These types of assets are held in self-directed accounts, and the regulations for these types of accounts can be murky at best.
The GAO reported that currently, the IRS provides little guidance to IRA owners when it comes to the increased responsibility and potential challenges that arise when investing in unconventional assets. The following areas needed improved guidelines when it comes to compliance with IRS.
Prohibited Transactions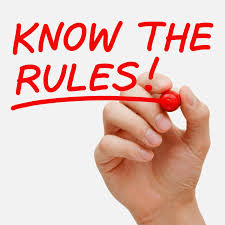 IRS Publication 590 A defines a prohibited transaction as any improper use of your IRA by you, your beneficiary, or any disqualified person.  These prohibited transactions usually fall into these categories: extension of credit or self-dealing. These prohibited transactions do not limit what your IRA can invest in, but dictates who can and cannot interact with your IRA.
Those with self-directed accounts are at a greater risk of engaging in a prohibited transaction with their IRA, and may not even know it. The GAO concluded that there should be more education about prohibited transactions in order to ensure compliance with IRC § 4975. For more information on prohibited transactions, you can click here.
Unrelated Business Taxable Income (UBTI)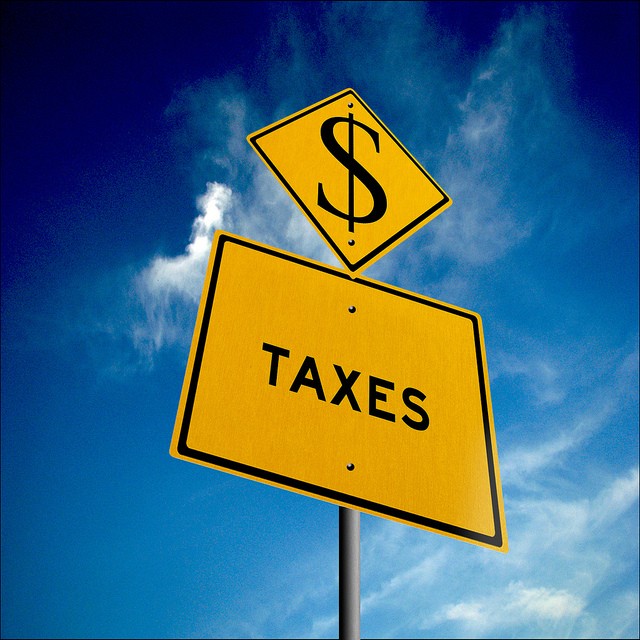 Depending upon the assets in your account, your IRA may incur UBTI. Unrelated business taxable income is gross income generated from an ongoing trade or business that is not related to the IRA.  So if an IRA were to own a business, such as a grocery store, the proceeds from the store would be subject to UBTI because that would be considered business or ordinary income. The IRA would then file a 990-T tax return and would be responsible for the tax on the earned income. Certain types of income (such as dividends, rental income from property, or interest) do not incur UBTI, unless the rental property that is generating the income holds a mortgage. This type of tax, UBTI, is a very complicated issue and should be discussed with your tax advisor.
The GAO reported that there is not a lot of guidance when it comes to UBTI in publication 590-A or 590-B and warned that without guidance, IRA holders may invest in different opportunities that would subject them to this tax. To read more about UBTI, click here.
Fair Market Valuations
Fair market valuations are necessary for 5498 forms that are required by the IRS. These forms report the values of assets held in IRA accounts as of December 31st of the previous year. For accounts that hold stocks and mutual funds, it is much easier to report the value of the asset, as the value would be the closing market price of the stock or fund on December 31st of the previous year. For assets like real estate, the valuation is not as easy to come by and the valuation can be obtained using various methods.
The GAO recommended that the IRS develop guidelines on how to valuate these types of assets. Creating a guideline would make the valuations much easier for the IRA owners as well as the IRA administrators and custodians. To read more about Fair Market Valuations, click here.
These enhanced guidelines would improve the IRA owners experience with self-directing and make it much easier to include a self-directed IRA in your retirement portfolio. The professionals at Next Generation Trust Services are ready to assist you with any questions you have about any of these topics. If you are interested in self-direction, you can call one of our representatives at 888.857.8058 or email us at Info@NextGenerationTrust.com.

The Low Down on Required Minimum Distributions
You have been an avid saver and have funded your IRA or 401(k) plan diligently over the years. Good for you! However, be aware that once you turn 70 ½ years old, you are required to start taking distributions from your retirement plan. These required minimum distributions (RMDs) are based on a factor from the Uniform Lifetime Table as specified in IRS Publication 590, along with your age and account balance. You are absolutely required to start depleting your retirement plan—including one that is self-directed—upon reaching that magic age.
For account holders of multiple IRAs, a required minimum distribution must be calculated separately for each one. Those amounts can then be totaled and the aggregate amount withdrawn from any one or more of the accounts. In the case of multiple employer plans, the rule is different: calculate and withdraw an RMD from each plan.
The percentage you must withdraw from the retirement plan increases every year. By working with your financial adviser, you can plan ahead for anticipated withdrawal amounts, what to do with the money, and how it will affect your taxes.
Considerations for that first RMD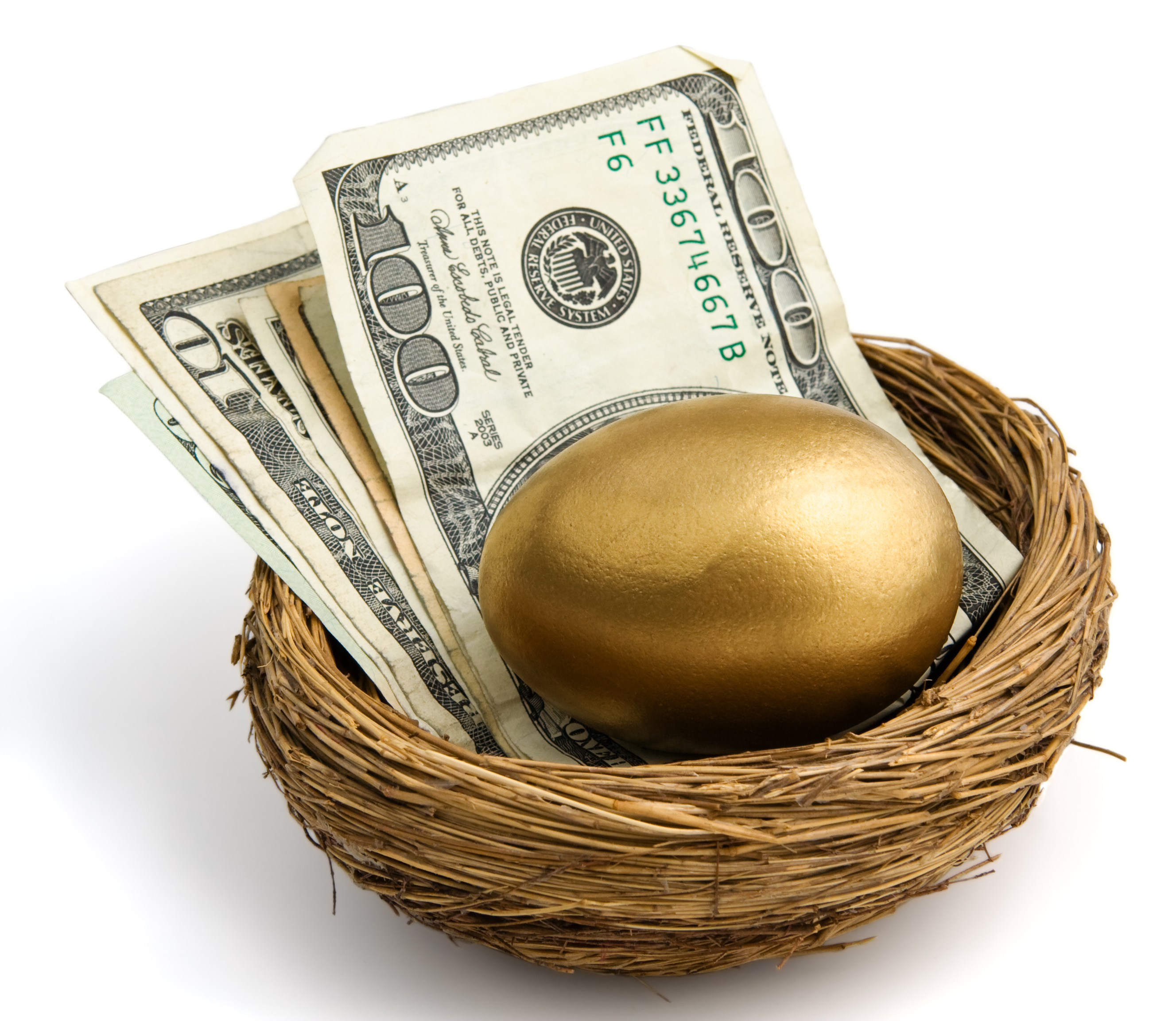 Account holders must begin distributions no later than April 1 of the year after they reach the age 70 ½. Those who turn 70 ½ in 2016 can wait until April 1, 2017 to take their first distribution. If you fall into that category, we suggest you consult your tax adviser regarding when to take your first distribution. If you wait until the following year, you will also be required to take the distribution for 2017 before year-end, causing you to take two distributions in 2017.
Since taking distributions can raise your taxable income and increase the tax you owe on Social Security, or affect your itemized deductions, it's best to check with your trusted adviser about the timing for that first RMD.
People who are still working at that age may elect to put off distributions from their employer's retirement plans if they are not an owner of the business. If this is the case for you, you can wait to start withdrawals until after April 1 following the year that you reach age 70 ½, or when you decide to retire.
Trustee/custodian requirements
Due to IRS compliance mandates, account holders can run but they can't hide. That's because any financial firm that serves as the trustee or custodian for your retirement account (including administrators of self-directed retirement plans) must file annual reports with the IRS stating the amount of the RMD for each taxpayer and for each year a distribution is required. Taxpayers who do not follow these distribution requirements can end up paying a very high price: a 50-percent excise tax on the amount of the distribution that is late or insufficient.
RMDs from your self-directed retirement plan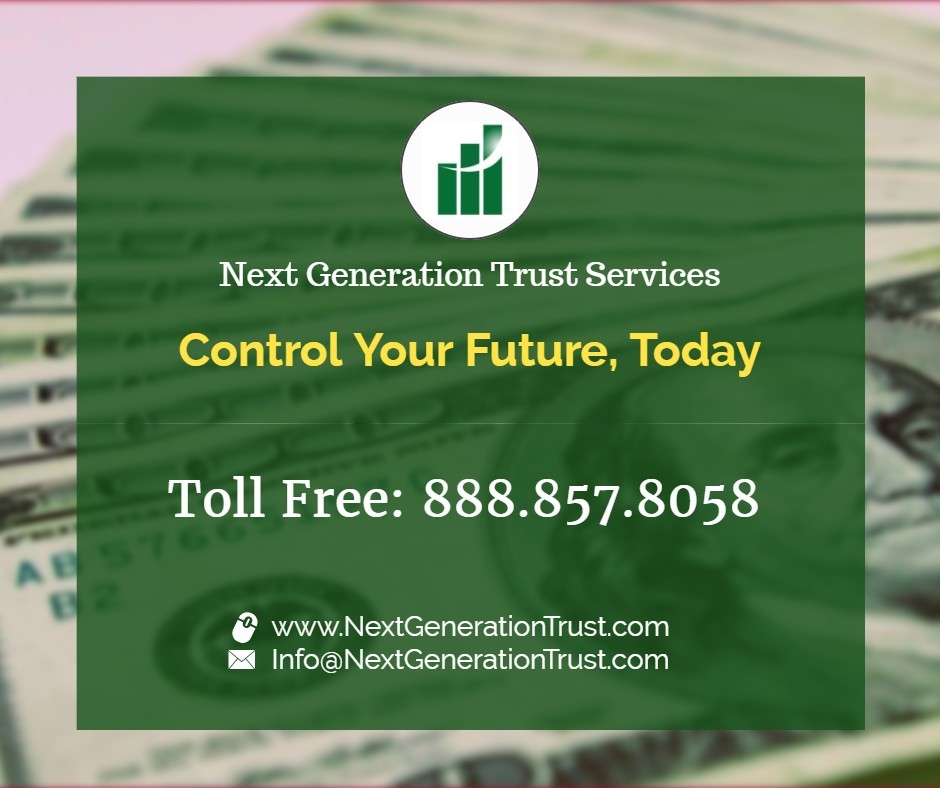 As a third-party administrator of these plans, Next Generation Trust Services follows all IRS requirements concerning the reporting of RMDs for all of our clients. Since self-directed retirement plans allow for so many different types of assets aside from stocks, bonds and mutual funds, there are various tactics to implement in order to take your RMD every year. Our professionals can answer your questions about how to make these transactions within IRS compliance in order to abide by tax laws. Contact us at Info@NextGenerationTrust.com or 888.857.8058 to discuss your particular needs.
SEPs vs. IRAs: How They are Similar, How They are Different
Small-business consultant
Barbara Weltman
recently reminded her readers about SEP plans for business owners (SEP stands for simplified employee pension). The basis of her article was that these retirement plans are sometimes treated like an IRA (individual retirement arrangement), sometimes not when it comes to tax law.
Since we have clients who own their own businesses and open self-directed SEPs to save for retirement, we thought it was a good idea to share Ms. Weltman's insights about these retirement plans. The timing is good as taxpayers head into the final laps before the 2015 tax filing and contribution deadlines.
A key takeaway is to understand that a SEP is not the same as a qualified retirement plan, which may have more leeway regarding some of the pointers listed below, depending on how the qualified plan is set up. Also, depending on the account holder's particular situation or needs, some of these issues can be viewed as either favorable or not so favorable. We are sharing them here for informational purposes only; as always, it is best to consult your tax professional or trusted adviser regarding any of these as they may apply to you.
Some ways in which the IRS treats a simplified employee pension plan like an IRA are:
Participants may NOT borrow from a SEP; this is a prohibited transaction that will cause the account to lose its tax advantages. Funds that are borrowed from a SEP are immediately taxable as income and there are penalties.
You must start taking your required minimum distribution (RMD) starting at age 70-1/2, even if you own less than five percent of the business and are still working (this differs from qualified plans).
Transfer of funds in the case of divorce is not a taxable event for the transferring spouse (as long as that transfer to a former spouse is "incident to divorce.").
The penalty exceptions for early distributions (taken before age 59-1/2) also apply to SEPs. You can read about these penalty exceptions on the IRS website.
Assets held in a SEP are not protected to the same extent from creditors' claims as those in a qualified retirement plan (which are covered by a provision in the Employee Retirement Income Security Act of 1974). This concerns assets that are not involved in bankruptcy. Your state laws may provide different protection so that's worth checking out.
That said, under the federal Bankruptcy Abuse Prevention and Consumer Protection Act of 2005, an unlimited amount of assets in SEPs are shielded in case of bankruptcy; this is in contrast to IRAs, which shielded up to a $1 million limit of assets (adjusted for inflation).
You may continue to make contributions to a SEP after reaching age 70-1/2 and enjoy the tax deduction for these contributions (remember you must start taking your RMD after reaching this age).
Qualified charitable distributions (QCDs) cannot be used for SEPs; IRA owners age 70-1/2 are permitted to make tax-free transfers directly to public charities, up to $100,000 a year.
There are plenty of good reasons for owners of small businesses to open a self-directed SEP and even to offer these plans to your employees. At Next Generation Trust Services, we make it easy with our SEP Starter Kit. And of course, if you self-direct this retirement plan, you'll be able to include many different types of assets beyond stocks, bonds and mutual funds to build your retirement wealth. But as we always say at Next Generation, do your research and fully understand your retirement plan and assets!
We hope this information has provided some insights into the potential pros and cons of a self-directed SEP. If you have any questions about SEP IRAs or any other type of retirement plan that can be self-directed, contact our helpful professionals at (888) 857-8058 or Info@NextGenerationTrust.com.

Don't get stuck saying, "I need how much to retire?"
Let's face it: there are a lot of things competing for your hard-earned money. The mortgage, taxes, utilities, your kids' education, vacations, car payments, health insurance and the list goes on. So where does your retirement account fit in?
The old saying "Pay yourself first" has a lot of merit. Not that you should avoid paying your bills … but paying yourself by socking away more money in your retirement account every month will go towards closing any retirement savings gap you may have.
In today's world, it costs a lot to maintain a comfortable lifestyle during retirement, especially since Americans are living (much) longer than prior generations did. You can use a retirement calculator to find out how much you will need to have saved up by retirement age (which for many people at this point will be age 67). The calculator from the Social Security Administration gives you a very clear picture of where you're headed and can help you avoid any nasty surprises.
Enter your current age and age of expected retirement, how much you have saved now in your retirement account and how much you contribute, and other factors. The calculator will estimate what you will have in the bank and what you'll need to carry you through those golden years; it's easy to see how well you're doing so far, and what kind of shortfall you can expect.
Avoid surprise—be focused and proactive
With focus and savings diligence you can not only stay on track to meet your estimated retirement money needs, but you might even surpass that amount and breathe a little easier. One way to build up a more robust nest egg is to be sure to contribute every month to your retirement account and depending on your calculator results, add a bit more than you've been contributing and stay the course.
Take control of your retirement
Another great way to boost your retirement savings is to self-direct your retirement account and grow those savings through assets you know and understand. A self-directed Traditional or Roth IRA can include many nontraditional investments that may grow in value more rapidly and more aggressively—with less of those devastating stock market drops. Business owners can also self-direct a SIMPLE IRA (for employers and their employees), a SEP IRA (for the self-employed or for business owners and their employees) or a Health Savings Account (HSA). You can read more about each type of retirement plan here.
Go to the retirement calculator and plug in your figures to see where you stand today vs. your retirement savings goal. Then give Next Generation Trust Services a call to discuss how you can avert any nasty retirement plan surprises by opening a self-directed retirement plan. You'll make all your own investment decisions (often in consultation with your trusted advisors) and our professionals will take care of executing the transactions, filing all the paperwork and managing all the reporting for you. You can reach our helpful staff at (888) 857-8058 or Info@NextGenerationTrust.com.
WHAT YOU SHOULD KNOW ABOUT A SELF-DIRECTED IRA
For investors who are comfortable controlling their own retirement accounts — and those savvy investors who are already dealing in real estate or investing in certain instruments outside of their existing IRAs — there is an option that allows for more diversified, tax-advantaged portfolios than in traditional IRAs or 401k plans.
They're called self-directed IRAs.
What is a self-directed IRA?  A self-directed IRA is a nontraditional retirement account that allows individuals to invest in what they already know and what they may already be investing in.  They're alternative investment options that are not typically allowed within typical retirement plans.
A typical IRA is usually based on stocks, bonds or mutual funds.
With self directed IRAs they can include various types of investments such as Real estate, mortgages, Private hedge funds, Precious metals, even Limited partnerships.
A broader selection of allowable investments in a self-directed IRA means informed consumers can develop a more eclectic portfolio that they control.  The self-directed IRA allows them to respond to economic downturns or take advantage of opportunistic and tax-advantaged investments in a more nimble way than going through a conventional IRA custodian.
If you have had experience with these kinds of investments outside of your retirement plan, a self-directed IRA could be a smart way to grow your savings more aggressively.
Well, if you're someone who understands certain markets and investments and you're already investing in those as parts of your retirement plan, consider applying what you know to this new investment strategy with a self-directed IRA.
People who open a self-directed IRA may be an angel investor in a company, purchase real estate or own rental property as an investment, Invest in certain commodities, make unsecured personal loans to friends or certain relatives and earn tax-free interest on the loan.
However, you must be very involved in your own investment.
Who should open a Self-Directed IRA?
Well, the bottom line is you must want to make the investment decisions for your account or have a trusted advisor who's knowledgeable about the options available for these accounts who will work with you.
Now, although you control your investment strategy, self-directed IRAs are administered by neutral third-party professionals, such as Next Generation Trust Services, who serve as custodians of the assets in these accounts. The custodians offer knowledge and insights to help you make informed decisions when you purchase, maintain, or sell your investments, and will ensure those transactions are properly expedited.
So if you'd like more information about how you can open your own self-directed IRA please contact us at 888.857.8058 or Info@NextGenerationTrust.com.
Check Out This Video!
Don't Depend on Social Security – Take Control of Your Retirement Instead
the Trust Fund for Social Security benefits could run out as early as 2036.
One thing we do know: It is very important to become more self-reliant and prepare for your retirement needs by funding your own IRA now. Those golden years of retirement can be a wonderful time to enjoy the things you never get to do during your working years. However, this takes some discipline and planning ahead to avoid facing a scary financial future.
As stated in a previous blog post, many Americans are not adequately prepared for retirement. People are afraid that the Social Security check will get smaller, so some people may have to work well into their 70s.
There are plenty of reasons to control your future by building up retirement wealth in a retirement account—and for certain investors who are comfortable controlling their retirement accounts and their investment decisions, a self-directed IRA is a great way to go.
 • Long-term unemployment or underemployment since the Great Recession has hurt Americans' ability to fund Social Security or build up their Social Security credits.
• The current average payout for someone on Social Security is equivalent to a minimum-wage job, which means if any additional income is lost it will be nearly impossible to survive.
• The lower birth rate (post-baby boom) means fewer young people paying into the system to help support the baby boomers, who will pose a record burden on the system due to their numbers.
 Due to the increasing concerns with the viability of Social Security benefits for supplemental retirement income, there's no time like the present to prepare for your retirement and take control of your investments. Next Generation Trust Services offers several options to help Americans retire comfortably through self-direction, which allows for a broader array of traditional and nontraditional investments to build retirement wealth. To find out more about how to control your future with a self-directed retirement plan, or how to include non-publicly traded alternative assets in your retirement account, contact one of our professionals at Info@NextGenerationTrust.com.
Have a question now?
Contact Next Generation at
(888) 857-8058
Traditional IRA vs. Roth IRA
Uh oh – we're in the fourth quarter of the calendar year, it will soon be time to send your tax documents to your accountant . . . and you didn't set up an IRA yet to start saving for retirement?
No worries – you have until April 15, 2014 to make a contribution that will apply to the 2013 tax year. But now—well, any time—is ripe for opening up an IRA, if you don't have an employer-sponsored retirement plan through work. Whether or not to select a traditional IRA or Roth IRA is the question. There are benefits to each type of retirement plan depending on the investor's goals and situation. There are also certain restrictions around income, age, and other factors. Either one of these may be self-directed. We always recommend that our client consult their financial planner or tax professional about which type of retirement plan is best for their unique situation.
Traditional IRA 101
The traditional IRA (individual retirement account) was created in 1975 by the federal government for those Americans who did not have pension plans through their employers, and because (even back then), Social Security was not providing enough income during retirement. Sound familiar?
The IRA education page of our website lays out the basic information about traditional IRAs; for example:
• The traditional IRA is an account that is used to save pre-tax dollars for use in retirement.
• The contributions made to this account are tax-deductible.
• The minimum age that account holders are allowed to start withdrawing money is 59½; withdrawals made prior to age 59½ are subject to an early withdrawal penalty in addition to taxes owed.
• Account holders must start withdrawing funds, which are taxed as ordinary income, after reaching the age of 70½.
• Money grows tax free while it is in the account. Taxes are only paid once money is withdrawn.
• You may not be able to deduct all of your contributions if you or your spouse is covered by an employer retirement plan.
• You may set up a traditional IRA and make contributions if you (or, if you file a joint tax return with your spouse) received taxable compensation during the year, and you are under the age of 70½.
 With a self-directed IRA, whether traditional or Roth, SEP or SIMPLE (for employers and the self-employed) individuals may invest in a broad range of assets, not only stocks, bonds and mutual funds but the many alternative investments allowed within a self-directed retirement plan. If you have any questions about these assets or the types of plans that are available, please contact us.
 Roth IRA 101
The Roth IRA was created in 1997 due to the Taxpayer Relief Act. A big difference (there are a few) is that the funds you contribute to this type of retirement account are already taxed, so the money generated by the investments in a Roth IRA is withdrawn tax-free.
A Roth IRA is similar to a savings account. Money is invested to generate a sizeable profit. The profit you make will then be reinvested into a Roth IRA until the maturity date hits. A Roth IRA allows a person to withdraw funds tax-free and you aren't required to ever withdraw the funds. The reason the money is tax-free is because the money is invested after you pay your taxes.
Here is some basic knowledge that you need to know about a Roth IRA which was covered in a previous blog post.
 Basic Information About a Roth IRA:
• When money is taken out of the Roth IRA, however, funds up to the amount put into it are always federal-tax free, and often the entirety of the funds are free from federal taxes.
• Intended for the middle class to help save for retirement. The basic uses include: purchasing a primary residence, medical expenses, and help fund a child's college education.
• No penalties if you withdraw after a 5-year waiting period.
• Money invested is already taxed so any return you earn won't be taxed if you wait to withdraw until you are 59½.
• No required age to withdraw from the account, and your beneficiary can inherit the account.
There are also restrictions towards a Roth IRA. When this was setup it was intended to help the middle-class. Therefore a single person who makes a gross income of $110,000 or more, and a married couple who earns an income of $160,000 or more is not eligible to contribute to a Roth IRA.
There are advantages and disadvantages to both types of IRAs. Now that you are educated about what a Traditional IRA and Roth IRA are we hope that you decide which one would be more beneficial to you when planning for your retirement. If you have any questions please don't hesitate to contact one of our representatives at (888) 857-8058 or email us at Info@NextGenerationTrust.com.
For further information about Traditional IRAs and Roth IRAs please read up on information at http://www.irs.gov/
Self-Directed IRA – What it is not?
In our second part of our self-directed IRA primer, we will explain what is NOT a self-directed IRA-type investment.
A self-directed IRA is not directed by another party. Financial planners, banks, accountants, or tax or estate planning attorneys do not direct a client's self-directed IRA. These financial and legal professionals may advise the account holder about how to manage his retirement finances or discuss the ramifications of certain investments; however, it is ultimately up to the investor to do the research and legwork associated with any of the alternative assets allowed through self-direction, make the decisions, and to instruct the account administrator about what is needed to execute the transaction.
Self-directed IRAs are not administered by the individual. All the paperwork, filing, reporting, and execution of the transactions are managed by neutral, third-party retirement plan administrators. A professional self-directed retirement plan administrator does not advise the client about his asset choices or give investment advice; the administrator will provide account administration, transaction support, and guidance and education about self-direction when needed. This includes informing the client if an investment will fall outside of IRS guidelines.
A self-directed retirement plan is not an investment free-for-all. It is important to note that there are certain guidelines regarding the transactions allowed—there are a few prohibited classes of investments.
Under the Employee Retirement Income Security Act (ERISA) and IRS codes, several types of investments are excluded from self-directed retirement accounts: life insurance contracts, S-Corp stock, gemstones and metals (except for certain US coins and bullion), and collectibles (art, rugs, jewelry, coins, stamps, etc.).
There are also rules about who may not benefit in any way from the self-directed IRA (disqualified individuals) which are addressed below.
The self-directed assets are not for your personal benefit or those of disqualified individuals. There is a list of "disqualified individuals" addressed in IRC § 4975 who may not directly, personally benefit or use the assets within a self-directed IRA. These parties would disallow a transaction and include the investor, spouse, ascendants, descendants and their spouses, business partners, fiduciaries, and anyone providing a service to the retirement account.
Examples of these exclusions are:
•    Borrowing funds from the account
•    Use the self-directed IRA as security against a loan
•    Receiving unreasonable compensation from managing property held by the IRA
•    Allowing fiduciaries to use the retirement plan's assets or income for their own interest
•    Conducting transactions involving disqualified persons, including:
o    Selling, exchanging, or leasing property
o    Lending money or extending credit
o    Furnishing goods, services, or facilities
o    Transfer of plan income or assets
If in doubt about a transaction in your self-directed IRA it is best to consult your account administrator or your trusted advisors about IRS guidelines.
The self-directed assets don't belong to the account holder, per se. The assets held in a self-directed IRA belong to the IRA; it is the retirement account that is earning tax-free or tax-deferred income from the assets, and the IRA pays for all the expenses related to its assets and transactions. When the asset is sold, the proceeds go back to the self-directed IRA, to be reinvested as the account holder instructs.
A self-directed IRA can open the door to a wealth of investment opportunities to build a more eclectic retirement portfolio. If you have any questions about self-directed retirement accounts, or are ready to start building retirement wealth through investment in alternative assets, give us a call or send us an email.
You can read the first part of our Self-directed IRA primer, "What IS a Self-directed IRA by CLICKING HERE"
Click Here to Download a PDF Version of Self-Directed IRA – What it is not?
What is a Self-directed IRA? – A Primer
and what is it not?
In this first part of the series we'll be explaining exactly what a self-directed IRA is so that it might inspire you to think about the possibilities that self-directed IRAs can bring to your investment portfolio:
IT'S NOT YOUR AVERAGE IRA
Most people know about or already have an individual retirement account (IRA) but many have yet to hear about or understand what a self-directed IRA is . . . and what a self-directed IRA is not. Self-directed IRAs have been around since the launch of the individual retirement account in the mid-1970s and are gaining popularity among many people who have grown tired of the unpredictable stock-and-bond markets.
The term "self-direct" explains something about these retirement plans but just scratches the surface of what they are.
Self-Directed IRA — What it is
In short, a self-directed IRA is one in which the individual account holder makes all his or her own investment decisions, in order to direct the types of investments made within the retirement plan. But to simply say it's about controlling your investments is the tip of the self-direction iceberg.
Self-directed IRAs come in all types. They may be Traditional or Roth (for individuals), SEP (for the self-employed) or SIMPLE (for business owners and their employees). You may also self-direct the holdings in a health savings account (HSA), a Coverdell Education Savings Account, or a 401(k) if your employer allows self-directed IRAs as part of its plans.
Self-directed IRAs allow for a broader range of investments. The retirement accounts offered by banks and brokerage houses limit the types of assets you may invest in; the options are usually restricted to what the financial institution sells—stocks, bonds, mutual funds. Self-directed accounts allow for a much wider array of both traditional and nontraditional investments, such as real estate, precious metals, hedge funds, commodities, private placements, and much more.
Self-direction can help build a more lucrative retirement portfolio. As noted above, account holders make all their own investment decisions, usually based on assets they already know and understand, or might already be investing in outside of their existing IRA. This flexibility allows savvy investors to build a potentially more lucrative retirement portfolio based on particular interests or areas of expertise.
Self-direction requires knowledge. Making all your own investment decisions means also becoming educated about what is allowed and not allowed through self-directed retirement plans; there are many options and benefits to this retirement strategy but there are some restrictions. Self-direction is growing in popularity, which makes it so important that investors truly understand the many options and benefits—and the few restrictions—related to these eclectic retirement plans.
It also means truly understanding what those investments are all about, so it is wise to have some experience in them before making those transactions within your self-directed IRA. For example, if you are already trading commodities, investing in rental properties, or providing capital for startup companies, you can do so within your self-directed retirement plan and build retirement wealth with what you already know and understand.
In part two of our series on Self-directed IRAs we will describe what a self-directed IRA is NOT, before also bringing you some case studies and success story examples.  So please check back as we roll out our new self-directed IRA series.  If you have questions about self-directed IRAs in the meantime please give us a call at:  (888) 857-8058
Click Here to Download a PDF Version of What is a Self-Directed IRA? — A Primer