Crowdfunding Opens Up to a Wider Investing Crowd
Published on December 4, 2015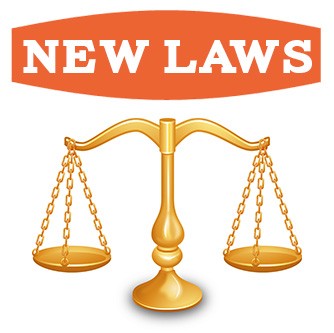 Recent Rulings
Two things recently happened to give companies and investors something to celebrate in the arena of crowdfunding.
On October 30, 2015, the Security and Exchange Commission (SEC) passed Title III of the JOBS Act, approving new rules that allow companies to offer stock on crowdfunding platforms (until that time, crowdfunding sites such as Indiegogo and Kickstarter could only offer tangible swag items in exchange for capital; equity crowdfunding has been available on other sites for a while for accredited investors). This move now widens the investor pool for early-stage companies to include non-accredited investors, who previously had been barred from making equity investments. Non-accredited investors are individuals with a net worth of less than $1 million and an annual income of less than $200,000, who now have the opportunity to purchase securities.
These non-accredited investors may take advantage of the Internet platforms where startups may publicize their need for capital and the investment opportunities they present. And now, this new pool of investors can make equity investments and get shares in those early-stage businesses.
The SEC took some protective measures; new rules include:
Limits set on how much and to what extent non-accredited investors can participate in a crowdfunding transaction, based on income percentages and net worth.
A startup is permitted to raise up to $1 million through online equity crowdfunding from unaccredited investors in a 12-month period.
For both accredited and non-accredited investors, the SEC put an aggregate annual ceiling on how much crowdfunding investment anybody could do in a given year (a maximum of $100,000 in startups in any given year).
There are also limits on the liquidity of the purchased securities; when an investor purchases stock in a crowdfunding transaction, the shares must be held for at least a year before they can be resold.
New Jersey Joins the Online Crowdfunding Portals
On November 9, New Jersey's governor, Chris Christie also signed a bill into law that would allow private businesses to begin crowdfunding through web portals, in order to secure private investments of up to $1 million from state-based, unaccredited funding sources. Contributions will be capped at a maximum of $5,000 each. Similar bills have been passed in Kansas, Georgia, Wisconsin and North Carolina.
As with the SEC ruling, the new law would permit companies to offer investors shares of equity in return for their investments.
Add Investments in Startups in Your Self-Directed IRA
Gov. Mitt Romney showed us, during his presidential campaigns, that wealth can be built by including investments in early-stage companies in a self-directed retirement plan (a source of much of his wealth).
Now, the SEC has opened the door wider accredited and non-accredited investors to include equity funding in companies through your self-directed retirement plan. If you have a target company you'd like to help get off the ground by investing self-directed funds, you may do so. However, as with all alternative assets, we encourage our clients to fully research the target investment and fully understand it before sending us your instructions for the transaction.
And, as with all self-directed assets, all income and expenses related to the investment must flow through the retirement plan from which the investment was made.
As a third-party administrator of self-directed retirement plans, Next Generation Trust Services has all the documentation you need to get started. Our helpful professionals can answer your questions about self-directed investing in general, and can explain the transaction process for you. Read through our Starter Kits and other account management documents to get started.
Contact us with your questions at either Info@nextgenerationtrust.com or (888) 857-8058.
If crowdfunding is a new strategy to you, you can download our informative white paper for more background on this investment opportunity.