What's Your Retirement Time Line?
Published on March 29, 2016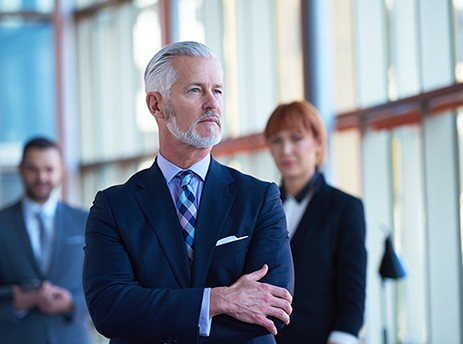 Are you planning on working longer in order to save more for retirement? Sure, it sounds like a plan—but will that really happen?
Many Americans have not saved nearly enough for their retirement and may try to stay in the workforce longer in order to shore up that retirement saving shortfall. Workers have been steadily increasing projections for the length of their working careers (and thereby extending their working lives beyond customary retirement age). According to the Employee Benefit Research Institute, in 1991, 11% of workers expected to retire after age 65; in 2015, that figure rose to 36%, with 10% of workers saying they don't plan to ever retire.
Trying to extend your working life to save more for retirement might not be a surefire plan. A recent article in Investment News shares that viewpoint.
The author says that unforeseen circumstances could put the kabash on those plans to work longer in order to amass additional retirement funds. For instance, Wells Fargo & Co.'s recent annual retirement study revealed that half of retired respondents had retired earlier than planned—many for reasons beyond their control such as health (37%) or an employer decision (21%).
Similarly, according to the Employee Benefit Research Institute's (EBRI) 2015 Retirement Confidence Survey, 60% of those who retired earlier than planned did so due to a health problem or disability; 31% did so because they could afford to.
So what to do when it's hard to plan for a fixed retirement age? After all, whether you would like to retire on the early side—before age 65 or 66—or you plan to work past retirement age, life happens. Our priorities and market conditions change, our physical or mental skills may not be as sharp, lifecycle events and unexpected situations may interrupt those plans. And of course, for people who are nearing retirement age and realize their IRAs are not adequately funded, there are realistic concerns to deal with regarding finances.
In the Wells Fargo survey that was cited in the article, 54% of workers over 60 years old said they'd have to work until at least 70 to have enough retirement savings, while only 40% of those ages 55 to 59 felt that way.
Catch up on contributions in your self-directed retirement plan
Whether or not you have a regular or self-directed IRA, anyone ages 50 and up can make catch-up contributions to Traditional or Roth IRAs; check our website for helpful guidelines on this at https://www.nextgenerationtrust.com/irs-regulations-resources/
Another way to catch up—this and every year—is to include non-publicly traded assets in a self-directed retirement plan. By including nontraditional investments, you could build a potentially more lucrative retirement portfolio through assets you already know and understand. Are you already making real estate investments outside of your existing IRA? Why not make those self-directed investments instead, in a tax-advantaged retirement plan? Do you like to invest in commodities, hedge funds, or precious metals? These—and so many other types of alternative assets—can become part of a self-directed retirement plan.
Interested in learning more? If you're ready to catch up on your retirement savings through self-direction, check out our free whitepaper … or contact our helpful professionals at Next Generation Trust Services with your questions at Info@NextGenerationTrust.com or (888) 857-8058.