Whip Out that Retirement Calculator to See How Much to Save!
Published on May 16, 2016
It's hard for younger workers to think about what they will need to live on when they retire and for many older workers nearing retirement age, it's a scary thought because they have not saved enough. Either way, how much should one be saving for life after career?
First off, let's be clear – it's important to start saving early and often. Millennials who are
in their 20s and 30s need to get an IRA open and funded on a regular basis. It's hard tothink about when you may be embarking on a new career, starting a family, buying a house, and paying off student loans. But even small amounts every month will add up over time to a significant retirement nest egg.
Many people don't sit down to calculate how much they should be saving or what their potential shortfall will be. Some tools and practices to get you thinking about your retirement savings are: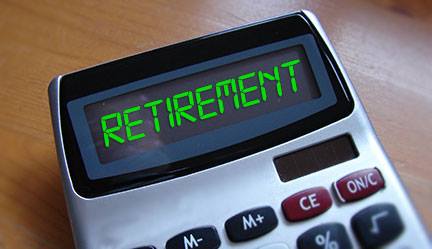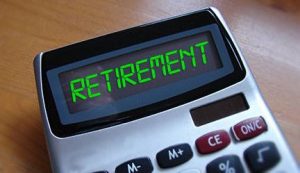 A retirement calculator – there are many of these on the internet. Based on your current age, earnings, and current retirement savings, the calculators will tell you how much you will need when you retire in order to fully replace all your income.
Set aside a specific percentage of your income a year — The Center for Retirement Research at Boston College says most people will be on track for retirement if they consistently save 15% of their income each year. However, this assumes you have started saving early in your working life and as stated above, the earlier you start saving, the better off you'll be later on.
Make your savings goal 70 to 80 percent of pre-retirement income – NerdWallet, a site with financial tools and information, suggests taking the average income for the ten years leading up to retirement for that pre-retirement figure. Of course, depending on your particular living situation and anticipated expenses (insurance, mortgage, lifestyle desires, etc.) you will have to adjust this down or up in terms of percentage of income you'll plan to replace.
Open a self-directed retirement plan and supercharge your retirement savings.
Keep that retirement calculator bookmarked so you can see how you're doing as you include nontraditional investments in your self-directed IRA. By investing in the alternative assets you already know and understand, you can build a potentially more lucrative retirement portfolio while you keep your eye on your savings goal. Real estate, precious metals, commodities, hedge funds, private placements, and other non-publicly traded assets can help you reach your retirement goals with a self-directed Roth or Traditional IRA, SIMPLE IRA, SEP IRA … even a self-directed HSA. At Next Generation Trust Services, an administrator of these plans, we'll handle all the paperwork and reporting while you make all your own investment decisions.
Ready to close that retirement calculator and open a self-directed retirement plan? Check out our Starter Kits, watch our informative videos, or contact our helpful team for more information at Info@NextGenerationTrust.com or 888.857.8058.

Back to Blog