The GAO Report and Self-Directed IRAs
GAO Report
The Government Accountability Office (GAO) recently released a publication on January 9th titled Improved Guidance Could Help Account Owners Understand the Risks of Investing in Unconventional Assets. IRAs have become an integral part of retirement savings for many, and more people are beginning to branch out from more traditional assets in favor of alternative types of assets such as real estate, precious metals, private funds, crypto currency, and more. These types of assets are held in self-directed accounts, and the regulations for these types of accounts can be murky at best.
The GAO reported that currently, the IRS provides little guidance to IRA owners when it comes to the increased responsibility and potential challenges that arise when investing in unconventional assets. The following areas needed improved guidelines when it comes to compliance with IRS.
Prohibited Transactions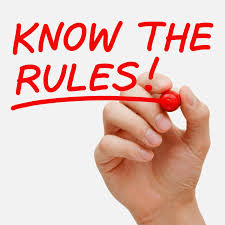 IRS Publication 590 A defines a prohibited transaction as any improper use of your IRA by you, your beneficiary, or any disqualified person.  These prohibited transactions usually fall into these categories: extension of credit or self-dealing. These prohibited transactions do not limit what your IRA can invest in, but dictates who can and cannot interact with your IRA.
Those with self-directed accounts are at a greater risk of engaging in a prohibited transaction with their IRA, and may not even know it. The GAO concluded that there should be more education about prohibited transactions in order to ensure compliance with IRC § 4975. For more information on prohibited transactions, you can click here.
Unrelated Business Taxable Income (UBTI)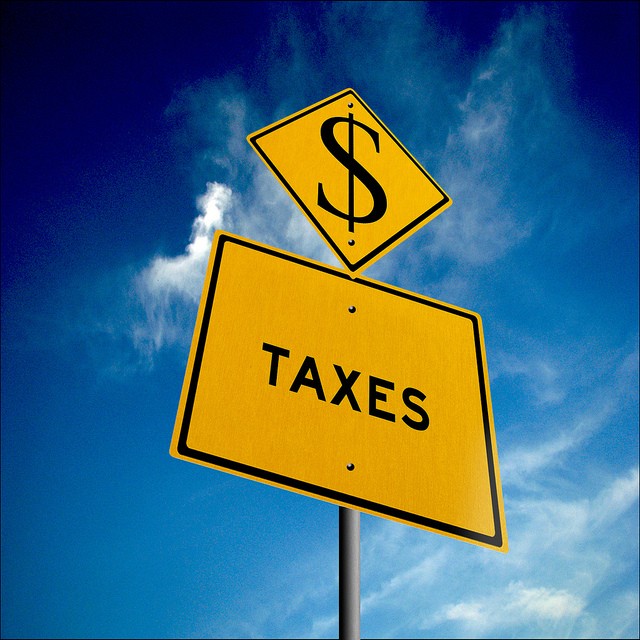 Depending upon the assets in your account, your IRA may incur UBTI. Unrelated business taxable income is gross income generated from an ongoing trade or business that is not related to the IRA.  So if an IRA were to own a business, such as a grocery store, the proceeds from the store would be subject to UBTI because that would be considered business or ordinary income. The IRA would then file a 990-T tax return and would be responsible for the tax on the earned income. Certain types of income (such as dividends, rental income from property, or interest) do not incur UBTI, unless the rental property that is generating the income holds a mortgage. This type of tax, UBTI, is a very complicated issue and should be discussed with your tax advisor.
The GAO reported that there is not a lot of guidance when it comes to UBTI in publication 590-A or 590-B and warned that without guidance, IRA holders may invest in different opportunities that would subject them to this tax. To read more about UBTI, click here.
Fair Market Valuations
Fair market valuations are necessary for 5498 forms that are required by the IRS. These forms report the values of assets held in IRA accounts as of December 31st of the previous year. For accounts that hold stocks and mutual funds, it is much easier to report the value of the asset, as the value would be the closing market price of the stock or fund on December 31st of the previous year. For assets like real estate, the valuation is not as easy to come by and the valuation can be obtained using various methods.
The GAO recommended that the IRS develop guidelines on how to valuate these types of assets. Creating a guideline would make the valuations much easier for the IRA owners as well as the IRA administrators and custodians. To read more about Fair Market Valuations, click here.
These enhanced guidelines would improve the IRA owners experience with self-directing and make it much easier to include a self-directed IRA in your retirement portfolio. The professionals at Next Generation Trust Services are ready to assist you with any questions you have about any of these topics. If you are interested in self-direction, you can call one of our representatives at 888.857.8058 or email us at Info@NextGenerationTrust.com.

Fair Market Values and Self-Directed IRAs
Every year, IRA account administrators are required to file Form 5498 on behalf of their clients. Form 5498 reports the fair market value (FMV) of the IRA as of December 31st of every year to you and the IRS.. You can find the form here.
With the growing popularity of self-directed retirement plans, the IRS has put these plans more squarely on its radar; a couple of years ago, it added a box to Form 5498 that is meant for self-directed accounts or "certain specified assets." This appears to signal that the government is more interested in tracking non-publicly traded alternative assets (which are invested within these accounts) more closely. As detailed on the participant instructions sheet of the form, these assets include long- or short-term debt obligations, real estate, ownership in an LLC or similar entity, ownership in a partnership, trust or similar entity, and "other assets that do not have a readily available FMV."
Declare the Fair Market Value of Your Self-Directed IRA
As noted, Form 5498 reports the FMV of your self-directed retirement account as of December 31st of every year. Custodians or administrators then have until June 1st of the following year to file the appropriate IRS reports (using Form 5498) on behalf of all their clients' retirement plans. Participants/clients are also required to get statements that reflect the FMV of the assets in their retirement plans (custodians/administrators must provide the report to their clients).
Hire a Third-Party Professional to Value Your IRA
In order to correctly report fair market value of the assets within the self-directed account, it is imperative that investors have each separate nontraditional asset  valued by a third-party ; this may be an accountant or CPA, an appraiser (depending on the asset) or a valuator. The value may also be reported by an officer of a corporation or other entity.This valuation must be calculated as of December 31st and reported as soon as possible so that account administrators can meet the IRS deadlines for reporting.
We are aware that many valuations are done in the new year so our office requests submission by March 31st. Given that Form 5498 has a section for "certain specified" assets, the IRS is more diligent about requiring these valuations.
Have Questions about Valuation Requirements? Ask Next Generation Trust
If you have any questions regarding Form 5498 and the valuation requirements concerning the nontraditional investments in your self-directed IRA, our professionals are always available with the answers. Contact our team at Assets@NextGenerationTrust.com or 888.857.8058. You can read more about Form 5498 and the latest filing rules on the IRS website.
Spain – Time for Foreign Real Estate Investments in Your Self-Directed IRA
A recent story by Laurie Frayer for NPR highlighted a serious problem for Spain, but one that represents and interesting investment opportunity for Americans. Due to Spain's poor economy, the exodus of younger citizens, and natural attrition, whole villages are being abandoned. Some are farming villages located in areas where it's too difficult to farm today due to climate or natural conditions. Some were inhabited by elderly residents who are now gone. Others are victim to migration to the cities for jobs, education, and health care.
These villages are now up for sale, complete with buildings, plenty of land and sometimes even livestock. One village in northwest Spain is listed for $230,000. These abandoned properties are waiting for buyers. For Americans with self-directed retirement plans, which may include foreign and domestic real estate of all kinds, the Spanish villages and properties could be a great way to build up a diverse retirement portfolio. So if you're an investor who's been thinking about including foreign real estate in your retirement portfolio, you may want to consider Spain.
Some villages have quaint features such as water wells, bakeries with stone hearths, and barns; many still have clusters of houses standing. The surrounding landscape is beautiful and the low listing prices (as low as $5600 for a house) are alluring. And, as we detailed in an article about retiring to Spain, there's a lot to like about the country.
Savvy investors who've been eying foreign real estate for their self-directed retirement plans may have lots of options for including Spanish real estate in their portfolios. These villages and old homes can be restored for use as rental property, or re-purposed in other ways. As with all self-directed real estate investments, all income and expenses related to the asset must flow through the retirement account, and there are rules regarding prohibited transactions with disqualified individuals, which you can read about here. Note that if this is something you choose to do, neither you nor any disqualified person may visit the property.
Are you thinking about including real estate investments in your self-directed IRA? Contact Next Generation Trust Services with questions about the what, where and how of this popular asset: Info@NextGenerationTrust.com or 888.857.8058. Our helpful professionals will provide you with the answers you need and help you open your self-directed retirement plan—whether you're investing in a Spanish village or farmland in southern New Jersey, or any of the alternative assets allowed through self-direction.
Beware a Lack of Consumer Protections: Self-Direct Your Retirement Instead!
An article on November 19, 2016 in the New York Times spells out a troubling issue regarding brokerages and banks—more specifically, the issue of stock brokers doing business in spite of black marks on their disciplinary records. According to the article,
there is a sizable percentage of these people handling clients' retirement accounts and other investment vehicles.
This revelation comes at a time when there is concern among investors and brokerages regarding the possible dismantling by President-elect Trump of investor protections that are scheduled to take place soon. It concerns a Department of Labor rule regarding expansion of a fiduciary duty: that those that give financial advice work in their clients' best interests. The article states that one of the President-elect's advisers promised before the election that Trump would repeal this "fiduciary" rule if he were elected.
To make matters worse, the article reveals that many brokers with black marks and troubled work histories are still in business—putting concerns about "clients' best interests" at the forefront. A study titled, "The Market for Financial Adviser Misconduct," created by three professors early in 2016, examined the disciplinary records of every stockbroker in the country from the Financial Industry Regulatory Authority, the industry's self-regulator. About seven percent of the brokers had at least one black mark, yet 44 percent of those who lost their jobs because of misconduct found work elsewhere in the industry within a year.
Among one legacy brokerage, nearly 20 percent of its representatives had at least one black mark. And the New York Times article author's reported that in one particular county in upstate New York, nearly a third-32 percent—of brokers had a black mark and still had managed to set up shop there. Misdemeanors, impersonations, misappropriation of funds and more were cited.
So buyer (or retirement investor), beware! You can look these up on FINRA's BrokerCheck website, where you'll find various investor or regulatory complaints or investigations, criminal proceedings or personal money problems (a broker's bankruptcies or tax liens, for example).
Take control of your retirement investing through self-direction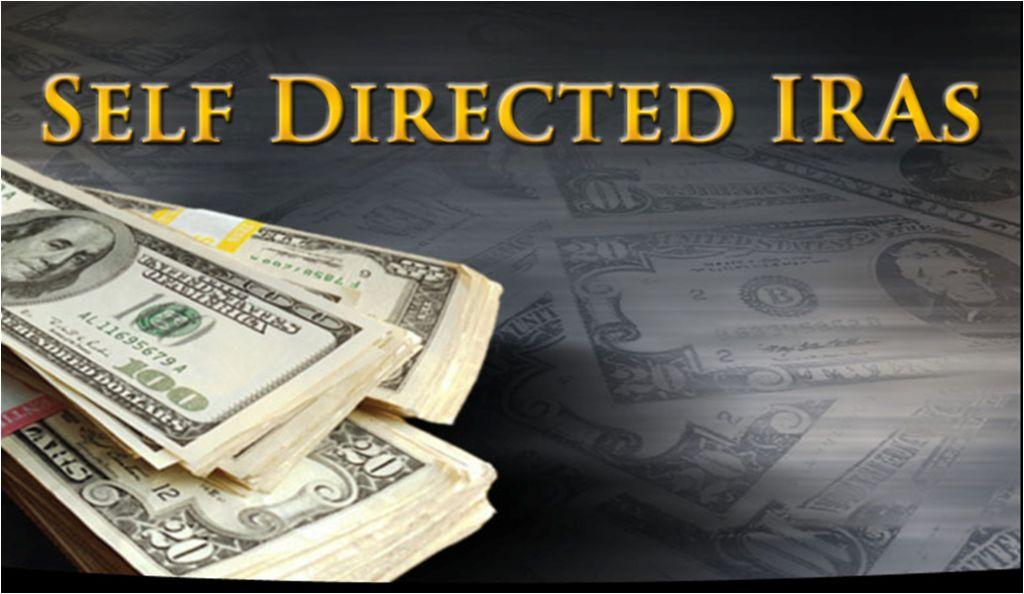 Rather than rely on brokers who may or may not be acting in your best interest (fiduciary rules notwithstanding), have you considered self-directing your retirement plan? Self-direction can be a great way to take control of your retirement investments if you are a savvy investor who is comfortable making your own investment decisions.
Whether or not the fiduciary rule is enacted or rolled back, there is nothing like being in control of your investments and making decisions in your best interest—especially if you are already investing in one (or more) of the many alternative assets allowed in self-directed IRAs and other plans. For example, if you are already have investment property, why not include real estate in your self-directed retirement plan? How about precious metals, commodities or loans and mortgages? These are all among the many nontraditional investments that account holders are including in their self-directed retirement accounts, building more diverse portfolios based on investments they already know and understand. And, since you are making all your own investment decisions, you know you'll always have your best interests as a top priority.
Plus, when you open your account with Next Generation Trust Services, you'll also rest assured that your plan administrator also has your best interests as a top priority. From our diligent transaction review process to our reporting and account administration, we're with you every step of the way to ensure you are investing in compliance with IRS guidelines. We're here to answer your questions, and our free educational webinars, videos and white papers provide additional guidance as needed.
Ready to get started? Check out our Starter Kits or contact Next Generation Trust Services at Info@NextGenerationTrust.com or 888.857.8058 for more information about self-direction as a retirement wealth-building strategy that puts you in control of your future, today.
Avoid those Speed Bumps on the Stock Exchange; Take the Smoother Road to Self-Directed Investments
In June 2016, the IEX Group was approved to become a stock exchange, prompting the venerable New York Stock Exchange to consider adding a feature that IEX has. It's called a speed bump, a 350-microsecond delay to trading activities that slows down some orders. IEX has it in place but the NYSE leaders are not fans, saying that this strategy relies on hidden orders that are not visible until filled—dark trading.
What makes stock exchanges such frenzied activity centers is that compete to attract a multitude of publicly visible orders; this attracts more trading and builds confidence in stock prices.
Cognizant of the IEX Group's ever-so-marginally slower trading, the SEC, after approving IEX to join the stock exchange world, also updated a rule that will compel other markets to honor trades subject to a speed bump.
Investors who self-direct their retirement plans, and include alternative assets in those plans, have lots more to talk about than speed bumps and visible trade orders. They get to talk about including a wide array of nontraditional investments in their retirement portfolios, far beyond traditional stocks, bonds and mutual funds. Self-directed retirement plans can include real estate, precious metals, commodities, private placements and much more, with the account owner in control of his or her investment strategy.
Do you have certain alternative assets that you are familiar with, and would like to include in your retirement portfolio? Consider opening a self-directed IRA with Next Generation Trust Services. Our information white paper explains it all to you, and our Starter Kits can get you on the road to building retirement wealth with what you already know and understand.
Have questions? The professionals at Next Generation can give you the answers and guidance you need on the road to self-directed investing. Contact us at Info@NextGenerationTrust.com or 888.857.8058.
When In Doubt About Market Stability, Invest in Real Estate in a Self-Directed IRA
That's the advice proffered in an article on TheStreet.com in response to the concerns about Brexit and how it will affect markets. While the world won't fall apart when the UK exits the European Union, the Brexit vote did bring on market volatility felt around the globe. And, the author tells us, it provided investors with a strong reminder to include real estate and other hard assets in their portfolios.
This is because real estate:
Tends to hold its value.
Generates more stable returns.
Is less vulnerable in volatile economies, unlike paper assets like stocks and bonds.
Is less dependent on the country's currency (which can be devalued, which occurred to the British pound following the Brexit vote).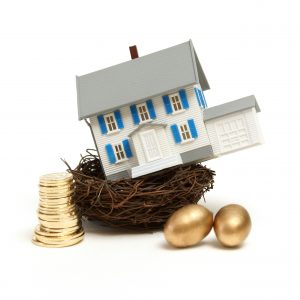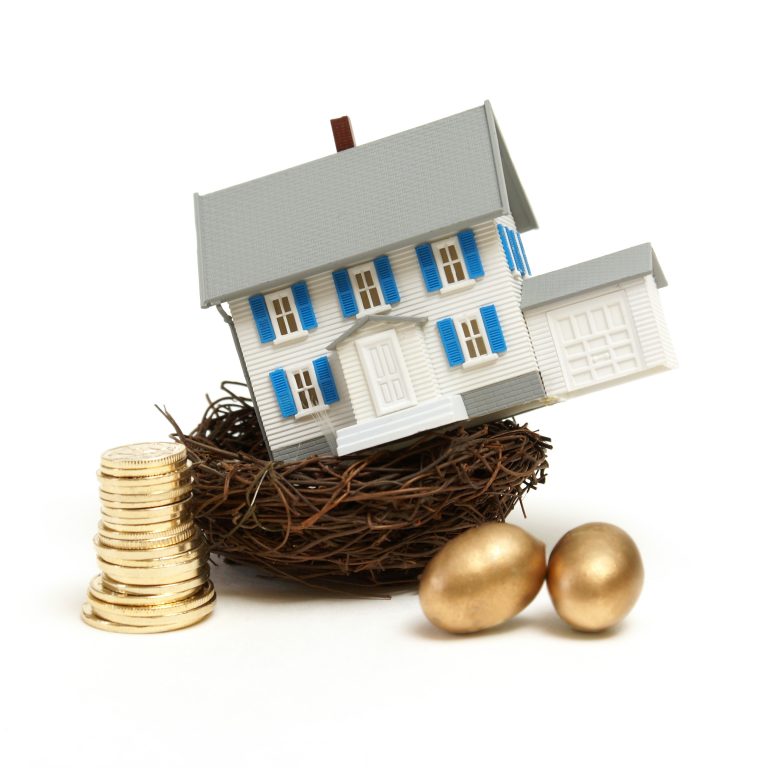 For investors with real estate or precious metals (hard assets) in their self-directed retirement plans the situation is different. Real estate has intrinsic value because it provides shelter, something everyone needs. It can also be leased or traded for other items of value. And it's not something that is continually created, so that limited supply means there will always be demand. Hard assets are also a hedge against inflation.
Investors who have self-directed retirement plans are including real estate, precious metals, many types of commodities and other alternative assets in these plans rather than the soft assets that are highly subject to market volatility. When it comes to real estate, these investments could be rental property, vacation property (domestic or foreign), warehouses, raw land or farm land—real estate that will produce income for the retirement plan and grow the portfolio's value with the same tax advantages of typical retirement plans. As with all types of self-directed investments, all income and expenses related to the asset flow through the IRA. If the account holder has a Roth or Traditional IRA, the same IRS guidelines apply as they do for plans that are not self-directed.
Real estate professionals are also seeing the value of investing in what they know and understand, and are including real estate in their self-directed retirement portfolios. Since self-directed investors make all their own investment decisions and conduct their own (thorough!) research about their desired investments, including real estate in a self-directed IRA can make good sense for those who already work in that field—or for people who are already investing in real estate outside of their existing IRA.
Want to know more about including real estate in a self-directed retirement plan? Read more on our website and watch our informative video about completing a Next Generation Trust Services real estate purchase kit. Or contact our helpful team at Info@NextGenerationTrust.com or 888.857.8058 for answers to your questions or help getting started on your real estate IRA.

Retirement on a Budget
Many millennials feel the pressure of student loans bearing down upon them and it can be terrifying trying to figure out how to get rid of all of that debt. On top of worrying about your current financials, you have everyone under the sun telling you to plan for your retirement. You're probably thinking, "With WHAT money!? How can I get out of debt while saving for retirement at the same time?". It can seem overwhelming. That's where Self-Directed IRAs can come in handy for you.
The Basics: Traditional and Roth IRAs
An IRA is an Individual Retirement Account. These accounts are provided by an assortment of financial institutions and they are tax advantaged. There are a few different types, but for now we'll stick with the basic two: Traditional IRAs and Roth IRAs. Traditional IRAs are tax deferred accounts. What this means is that in addition to the tax deduction you receive for contributing to your IRA, your earnings within the IRA (interest and gains) are also deferred until you distribute. When you withdraw money from your IRA, it is taxed as ordinary income. Roth IRAs are a bit different. There are contribution limits for Roth IRAs and the contributions you make are not deductible. The big draw for a Roth IRA is if you meet certain requirements when you take money out, it is tax free.
The Beauty of Self-Directing

With an IRA you can invest in things like stocks and bonds. With a self-directed IRA, your options become a little broader. Are you well versed in real estate? You can invest in that. Do you like the security of precious metal investments? Invest away! Maybe you'd like to invest in a business? No problem!  With self-direction you can pick something that you are familiar with and invest to your hearts content.  When you self-direct, you are in the driver's seat. You can invest in ways that other IRAs and 401ks can't.
Having a wider array of investment options isn't the only bonus of self-directing your IRA. It may seem like you need a lot of money to start investing. The truth is you can start with whatever you feel comfortable with. Once you begin investing, you'll gain the experience you'll need to feel more comfortable with your decisions and invest more. Investing your money can seem scary at first. You can go your own pace and stick with what you feel most comfortable with.
If you would like to learn more about self-direction, contact us here at Next Generation Trust Services. We would be more than happy to answer any questions you might have. You can reach us at Info@NextGenerationTrust.com or 888.857.8058.


Including Gold in Your Self-Directed IRA? Beware of Counterfeit Coins!
Many self-directed investors include precious metals in their self-directed retirement plans. To qualify for a precious metals IRA investment, these assets must meet minimum fineness requirements as set by the IRS (with one exception, the Gold American Eagle). They are as follows:
Gold: .995 fine
Silver: .999 fine
Platinum: .9995 fine
Palladium: .9995 fine
However, it appears that recently, all that glitters may not truly be gold, according to an article on Investment U from The Oxford Club. The author warns against buying gold coins from eBay, Craigslist, or any vendor that does not guarantee the coins' authenticity. This is because counterfeit coins from China have been flooding the market. Therefore, (as always) investors are well advised to do their due diligence about the source of these assets. According to a source quoted in the article, these counterfeit coins are being sold to "unscrupulous distributors" through sites such as Alibaba.
These coins from China are made to look like gold bullion coins but are made out of different metals including lead, zinc, and tungsten. Some metals, like tungsten, have a similar density to gold, which makes a very convincing fake.  No matter how real they look, these are definitely not what anyone may include in a self-directed retirement plan! The author states that, "Factories in China are busy churning out thousands of fake American Silver Eagles, Canadian Maple Leafs and U.S. Buffalo coins. They're sold everywhere from flea markets to eBay and Craigslist."
Avoid those counterfeits and protect your investment strategy by making sure your precious metal investment comes from a reputable source.
Your bullion dealer should be well seasoned, someone you know and can verify.
The dealer must have counterfeit-proofing measurements in place to assure no fake product is brought into their inventory; a new device called a Precious Metals Verifier specifically checks for counterfeits and can test most coins that in album sleeves or plastic cases.
And the bullion dealer must guarantee the authenticity of every product.
If not, find another dealer who can meet these operational standards. Another word of advice in the article is to buy from established dealers who have relationships with government mints. Ask if the dealer's staff is periodically trained in counterfeit detection as well.
Don't endanger your self-directed IRA with fakes—any gold coin investment should come with a full guarantee of authenticity from a reputable dealer. Have a question about including precious metals in your retirement plan? Want to understand better how that works? Contact Next Generation Trust Services with your questions about these and other alternative assets at Info@NextGenerationTrust.com or 888.857.8058. You can also read more about investing in precious metals in this article on our website.


Don't Hit the Brexit Stock Market Panic Button!
The vote by the populace of the United Kingdom to exit the European Union had world markets all atwitter immediately afterwards. What will happen to world currencies? What about people's retirement plans?
An article in the New York Times last week gave smart advice to investors about the stock market, where many people have been putting money away for their retirement. The author's response to the Brexit anxiety: don't do anything. This is especially true for investors whose portfolios are heavy into stocks, which are long-term investment vehicles (he suggests riding it out).
That said, self-directed investors are less likely to be exposed to the market volatility that those in stocks and bonds are feeling now, and are likely to feel throughout the shakeup and transition that Brexit will bring. This is because, rather than relying solely on the restricted menu of stocks, bonds, and mutual funds allowed in typical plans, self-directed retirement plans may include different types of alternative assets. Even if the stock market is bouncing around or market volatility increases over the foreseeable future, a self-directed IRA can weather the storm of EU breakups, thanks to its diverse mix of assets.
Instead of succumbing to post-Brexit-vote panic and making a knee-jerk investment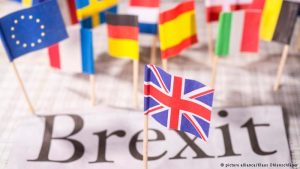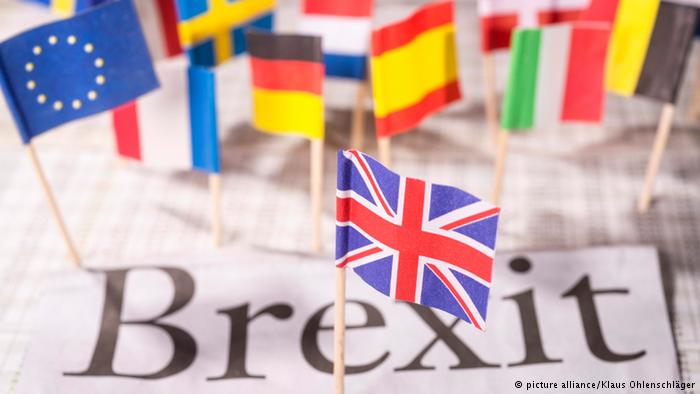 move right now, consider a retirement strategy that includes nontraditional investments—real estate (domestic or foreign), commodities, precious metals, hedge funds, loans, private placements, and lots more. Given the stress that investing in stocks inflicts on so many people (look at all the life savings that were lost in the Great Recession), you can step away from that panic button by including alternative assets you already know and understand in a self-directed IRA.
As the name implies, with self-direction you control your retirement plan by directing your portfolio and making your own investment decisions. The administrator (like Next Generation Trust Services) executes the transactions, holds the assets, and manages all the required paperwork and reporting. Our helpful white paper explains it all to you and our video series  walks you through various aspects of opening an account. Our professionals at Next Generation Trust Services are available to answer your questions about self-directed investments, help you open your account, and provide transaction support. Want to know more? Contact us at Info@NextGenerationTrust.com or 888.857.8058.