Triple Tax Advantage in HSAs
Growing Interest in HSAs
Their Triple Tax Advantage Makes Them Attractive Investments for Retirement
As we wrote in a prior post, health savings accounts (HSAs) have been growing in popularity as a way to cover qualified medical expenses (for individuals with high-deductible health plans or for retirement healthcare costs) and as longer-term savings vehicles. They are popular among employers as well; according to the 2017 Health Savings Account and Retirement Plans report from the Plan Sponsor Council of America, 75 percent of companies (that offer benefits) "regard the HSA as part of their retirement benefits."
HSAs provide triple tax benefits
HSA contributions are tax deductible (or pretax if you are contributing through a workplace-sponsored plan), the funds grow tax free, and the withdrawals are tax free if made for qualified medical expenses. Those expenses include premiums, copays, coinsurance and deductibles. (After full retirement age, the funds may be used for other expenses without penalty, but those withdrawals are considered taxable income.)
Interest is growing in HSAs
Although these accounts were designed as short-term savings vehicles (contributions in and out to cover medical expenses that year, in tandem with the high-deductible health plan), they are becoming more popular as long-term investment plans. In a recent survey, Devenir Research reports that:
As of year-end 2017, there were 22 million accounts holding about $45.2 billion in assets. This is an 11 percent increase in accounts and a 22 percent increase in assets from 2016.
A January 2018 supplement to the original survey reported nearly $50 billion in HSA assets.
The average total balance of an HSA investment account was $16,457, over eight times larger than a non-investment holder's average account balance.
Devenir projects that the HSA market will exceed $64 billion in assets by the end of 2019, among approximately 27.5 million accounts.
Self-Direct and Grow Your HSA
For those individuals who are self-directing their health savings account, they could be building more retirement wealth to cover healthcare and other costs through alternative assets in their HSA.
As with Roth or Traditional IRAs, SIMPLE IRAs and SEP IRAs, individuals can self-direct a health savings account. The annual contribution limit for individuals with high-deductible health plans is currently $3,450 and $6,900 for families. The contributions to an HSA roll over year after year without limit, so investors who deposit more than they need to cover immediate medical expenses can grow their accounts not only through contributions but by investing in alternative assets.
Next Generation makes it easy to open a health savings account, and our helpful professionals can answer your questions about nontraditional investments that can be included in your plan. Email us at NewAccounts@NextGenerationTrust.com or give us a call at 1.888.857.8058.
Women, It's Time to Create a Rosier Financial Picture for Your Retirement
In spite of achievements in in the workplace and in education, gender gap pay issues and other factors still point to women being at greater risk for a less financially secure retirement than men. And, given that women typically have a longer lifespan than men, this does not bode well for their retirement years.
The 17th Annual Transamerica Retirement Survey of Workers, conducted by Transamerica Center for Retirement Studies, revealed that because of the gender pay gap, women can have an even greater retirement savings gap. Add that women are still the ones more likely to take time off for parenting or for caregiving, they lose income, benefits and the ability to save adequately for retirement as a result.
Job training and keeping up with your skills will help you remain competitive in the job market but there's the savings gap to address. That said—and we've said it before—it's never too late to start saving by opening an IRA; and if you are a woman who is savvy about certain alternative assets, you might be able to close that savings gap with a self-directed IRA.
A good tool to use to give you an idea of your savings goals is to use an online calculator to estimate what you'll need down the road. There are many to choose from and if you are working with a financial planner or other trusted advisor, he or she may also have tools to help figure out how much you'll need to save in order to meet your retirement goals.
Being disciplined about funding your self-directed retirement plan is important, of course, and factoring the amount you're saving into a monthly household budget may help keep you on track.
Since self-directed retirement plans allow for a broad array of nontraditional investments—such as real estate, precious metals, agricultural commodities, natural resources, and secured and unsecured loans among them—think about what you already know and understand and consider including these in your tax-advantaged self-directed plan. Rather than relying on stocks, bonds and mutual funds, these alternative, non-publicly traded assets enable you to build a more diverse retirement portfolio, with the potential to yield more aggressive returns. You can read more about what these plans allow here.
As a full-service plan administrator, Next Generation Services executes your transactions instructions, holds the assets, and handles all the paperwork and filing that are required by the IRS. Our professional team will do a thorough transaction review. And, we're here to answer any questions you might have about self-direction as a retirement wealth-building strategy.
Depending on your investment knowledge and comfort level in terms of making all your own investment decisions, self-direction could be a great way for you, the working woman, to boost your retirement savings; this is especially true if you are already investing in certain assets outside of your existing retirement plan. Want to know more? Peruse our website or contact the helpful professionals at Next Generation Services at Info@NextGenerationTrust.com or 888.857.8058.
Are You Going to be Self-Reliant (and Self-Directed) with Your Retirement Investments and Future?
The Gallup Organization released figures* recently that point to a shift in Americans' expectations about their retirement income. It's only a slight shift upward (by one percentage point) since April 2008 but Gallup reports that 50 percent of non-retired Americans expect their retirement savings account to be a major source of income in retirement.
That said:
One-third (34 percent) of non-retirees say they are counting on Social Security as a major source of retirement income; that figure is near its peak in Gallup's 17-year trends data. After the Great Recession, the number of non-retirees who say they will rely heavily on Social Security benefits for retirement income has fluctuated between 29 and 36 percent.
Regular savings accounts, certificates of deposit (CDs) and work-sponsored pension plans are the stated potential income sources for 25 percent of non-retirees; more than half of non-retirees are counting on each of those for at least a minor source of income.
Roughly 20 percent of non-retirees predict home equity, part-time work and individual stock or stock mutual fund investments will be a major income source for them, with a majority of this group (ranging from 55 to 71 percent) identifying each of those as at least a minor source.
Less than 10 percent of non-retirees are counting on annuities or insurance plans, rent or royalty income, or inheritance money to be a major source of retirement income.
Regarding that part-time work in those retirement years: in April 2017, 19 percent of Americans age 65 and over were still working, according to government data; this is the highest rate since 1962. Some people enjoy working but others continue to do so out of financial need. More than a quarter of workers age 55 or older say they have less than $10,000 in savings and investments, according to the latest retirement confidence survey by the Employee Benefit Research Institute.
What about people who are already retired? The majority—55 percent—say Social Security is a major source of retirement income. Work-sponsored pensions are next among retirees, at 38 percent calling it a major source. In third place are retirement savings accounts such as a 401(k)s or Keoghs, at 24 percent.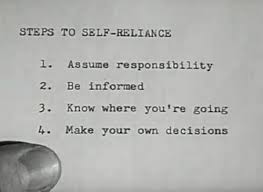 Of course, those who self-direct their retirement accounts could be looking at a much better source of retirement income. These self-reliant investors can include many more types of investments within their retirement plans—alternative assets they know and understand—and create a very different set of expectations about their retirement income. Rather than rely on returns from the stock market, from long-term bonds or money market funds, self-directed investors can grow their retirement nest eggs with investments in real estate, commodities, precious metals, private placements, equity investing and much more.
If you're already in the know about certain nontraditional investments and are comfortable making your own investment decisions, why not consider opening a self-directed retirement plan? Rather than be one of those Americans who plans to rely heavily on Social Security (and who knows what the future holds for the Social Security Trust Fund), be among the 50 percent or more who will look to their retirement savings to support them in their later years. And, you could beef up those savings through the many alternative assets allowed through self-direction, and build a more eclectic retirement portfolio.
At Next Generation, we're here to answer your questions about self-direction as a retirement wealth-building strategy, and have plenty of online tools to help you prepare, from our educational videos to our Starter Kits on our website. Contact our helpful professionals at Info@NextGenerationTrust.com or 888.857.8058 with your questions or download our white paper that explains more about self-directed retirement plans for the more self-reliant investor.
*Based on telephone interviews conducted April 5 through 9, 2017, with a random sample of 1,019 adults, ages 18 and older. More information is here.
What to Expect from Next Generation Services as your Self-Directed IRA Administrator
Our number one priority is protecting the tax advantaged status of your retirement plan. The best way to provide you customer service is to remain abreast of IRS regulations that surround the largely undiscovered world of self-directed IRAs. We've previously stated that we do not give advice or review your investments for legitimacy—so what do we mean by protecting your plan?
A little more paperwork – It's important to keep the self-directed nature of your IRA intact, and part of that is good recordkeeping. Because we are an unbiased third party administrator, we cannot direct your investments or make any decisions on behalf of your IRA. What this means is that we need your written authorization to do virtually anything investment related – depending on the scenario this may mean a form will need to be completed, or we'll need confirmation via fax, email, or signed note.
Customer Service = Accuracy – We're checking to make sure you have all of the necessary documents completed fully and correctly, we're looking to see if you have cleared funds, and we're reviewing your third party documents (such as your contracts and agreements) to make sure the IRA is vested correctly. We also look to verify that there are no obvious prohibited transactions and that you've marked these documents read and approved for signature. A misstep in certain documentation might create taxable consequences for you, which is why we have a 2-5 business day review time for documentation and a 1 business day response time to voicemails and emails.
We're not just trying to be difficult – The more information you give us, the better. When we don't have the full scope of a situation, we may hold a transaction to get a better feel for your bottom line. The last thing our office wants is to distribute your account for a prohibited transaction – this can result in losing the tax advantaged status of your entire IRA plus excise penalties and early withdrawal penalties. Despite the questions we may ask, it is up to you to provide us with all the information surrounding your IRA's investments.
Our employees are cross-trained – Due to the fact that our firm is not a very large company, rather than assign you your very own account representative we give you our company as a whole. Though we do our very best to keep you in contact with the same representative throughout your transaction, we better service you by cross-training our employees so that virtually anyone in the office can answer your questions. If, for whatever reason, your first contact is unable to answer a question, he or she will either find the answer for you, or pass you on to someone more knowledgeable.
We understand that sometimes transactions are inherently time-sensitive and we do our best to accommodate such requests. Despite this, our interest lies in serving you and your self-directed IRA the best way we can; we value accuracy and education to ensure your self-directed IRA keeps its tax-advantaged status. Whereas we can't guarantee your investment, we can guarantee that we are doing the best we can as an unbiased third party administrator in accordance with our focus on IRS regulations and customer education.
We hope that these tips can help you have a better understanding of the inner cogs and workings at Next Generation Services and we look forward to your next transaction!
Equity Crowdfunding is Working—and Can be a Self-Directed Investment
Adam Sharp, founder of Early Investing (http://earlyinvesting.com/) is bullish on equity crowdfunding (ECF) and cited some good reasons in a recent newsletter he sent to subscribers.
Equity crowdfunding enables startup and early-stage companies to raise capital … and now that unaccredited investors may now participate, more people can invest via registered online portals and help these young companies get the money they need to grow.
A little history
ECF began here in the United States in 2011 when MicroVentures launched its first online deal. The following year, FundersClub launched its platform and in 2013, AngelList and others followed.
At first, only accredited investors could invest in the deals (individuals with more than $200,000 in income or a net worth of $1 million). Now that the SEC has implemented the JOBS Act in full, a wider pool of the investing public may participate in these equity funding opportunities. That includes individuals with self-directed retirement plans.
Strong early results
Adam looked at every deal on FundersClub from its July 2012 launch up to June 2016, noting an average return of 28.7%. In March of this year, AngelList released its first set of data, which covers all its deals between 2013 through the end of 2015. The results: the 2013 class of AngelList startup deals have had an average return of 46%. AngelList noted in its announcement that a 46% annual return is in the upper top quartile of all venture capitalists and private equity investors.
Of course, as Adam is quick to point out, the early-return data simply shows that the companies have raised money at a higher valuation than in previous funding rounds—there has been very little by way of IPOs or acquisitions. So things are going well in terms of raising capital through equity funding but as he put it in his letter, "the money's not in the bank yet." Plus, he points out, these returns occurred during a bull market in startup investments – and AngelList and FundersClub are both based in San Francisco, with strong angel investor/venture capitalist networks.
That said, the early returns he cites show promise for non-accredited ECF deals, which can have thousands of investors (as opposed to the more restricted accredited investor deals, which are limited by law to 99 investors).
This means that more self-directed investors may also include equity investments within their self-directed retirement plans.
Non-accredited equity investing
Non-accredited investors may participate in two tiers of equity crowdfunding deals:
Regulation A+ (larger deals) in which companies can raise up to $50 million per year (effective June 2015).
Title III (smaller deals) in which companies can raise up to $1 million per year (effective May 2016).
Equity crowdfunding via these registered online portals is working for young companies seeking necessary capital… and is generating handsome returns for those angel investors who are participating in these opportunities.
Are you interested in including equity funding in your self-directed retirement portfolio? Next Generation's free white paper explains more about crowdfunding as a nontraditional investment allowed through self-direction, which you can download here. If you have any questions about this type of investment, or need help opening a new self-directed IRA, contact our helpful professionals at Info@NextGenerationTrust.com or 888.857.8058.
Retirement Lifestyle by Design
You may spend your work days dreaming about the day you retire. However, the only way to make your retirement lifestyle dreams come true is to plan ahead. That means being proactive about your retirement savings—and that you should start saving now. The earlier you start saving, the better off your retirement plan will be when you're ready to use it.
For example, if your company offers an employer-sponsored 401(k) plan, contribute the maximum allowed. Other steps to consider: add to your retirement savings with an IRA, reduce your debt, and lower your living expenses. Sometimes these are easier said than done but remember, if you're dreaming about retirement then now is the time to take the steps to make that dream come true.
Consider what you would like your retirement to look like:
Living in the style you would like to grow accustomed to. Will you be living in the lap of luxury? Or, will you maintain a relatively simple lifestyle? If you dream of cruising around the world during your golden years, this is something you need to account for when you're saving for retirement. If instead, you dream of a nice place to live with some hobbies or volunteer work to keep you busy, you may be able to manage with less retirement savings than a lavish retiree will need. Use a good retirement calculator to help figure out how much you need to save to reach your financial goals or check out a retirement planning checklist to help determine the right amount of savings for you.
Test the waters; try living now on the amount of funds you have determined that you need. Recalculate, if necessary
Leaving home. Now that the kids are out of the house, consider whether you want to stay in your current home or downsize. This is more than a financial decision. Yes, there are housing maintenance costs to consider as well as the wear and tear on you of taking care of more house than you need. But, you will also need to consider how you feel about moving out of the family homestead. Other factors when deciding where you will ultimately live include proximity to family and friends, recreational activities and conveniences. And, be sure to consider how your needs will change over the course of your retirement.
If you own your home, right-sizing may be a good financial decision since it will free up much needed capital.
DIY Savings Through Self-Direction
No matter what you think your retirement will look like, savvy investors should plan and control their future today. One way to have more control over what your retirement lifestyle will look like is with a self-directed retirement plan. If you understand alternative investment options, a self-directed IRA can be a great way to build retirement wealth more aggressively to fund your retirement dreams.
A self-directed retirement plan allows individuals to include a broad array of nontraditional assets that they already know and understand such as real estate, mortgages and other loans, private hedge funds, precious metals, limited partnerships, commercial paper, notes, and more.
For information about ensuring that your dream retirement lifestyle is on track through self-direction, contact Next Generation at (888) 857-8058 or Info@NextGenerationTrust.com. We do not give investment advice and strongly recommend you consult your trusted financial advisors about whether a self-directed Traditional or Roth IRA, SEP or SIMPLE IRA, or a self-directed 401(k) is best for you.

Are You a HENRY? Why High Earning is not the Same as Wealth
Matthew Carr, the Emerging Trends Strategist for The Oxford Club, recently wrote an article about those who are "high earners but not rich yet." He referred to them as HENRYs, a term that appeared in Forbes over 10 years ago to describe the one-percenters who don't feel rich, because they aren't.
HENRY households comprise professionals and entrepreneurs, high-level people with household incomes between $250,000 and $500,000 per year. In spite of their generous income—or because of it—they are likely to send children to private schools, spend lavishly on expensive cars and big homes, pay high income taxes and real estate taxes all which leads them to struggle financially.
Hard to believe for many Americans, but it's true.
These HENRYs have worked hard (Carr says they are "the strivers") who made their way to the top of the income ladder but have discovered they still don't have enough (whatever "enough" is for them). The hard realization for this class of Americans is that income does not equal wealth. In fact, Americans in all income brackets need to understand this, because money does not always flow in but it sure flows out easily!
Fail to plan, plan to fail
Regardless of income level, it is so very important for everyone to prepare for leaner times and to certainly prepare for retirement, when work income has stopped and it's all about relying on savings and some Social Security benefits. Failing to plan is planning to fail, and that goes for everything from a family reunion to retirement savings.
Here's are some scary statistics cited by the author:
36 percent of Americans haven't started saving for retirement.
More than 25 percent of Americans between the ages of 50 and 64 aren't saving for retirement.
26 percent have less than $1,000 saved.
42 percent have less than $10,000.
Only 17 percent of Americans have emergency funds to cover three to five months.
If not now, when? And, if you are lucky enough to be earning high income, how do you avoid becoming a HENRY?
Plan, save, self-direct
1 – Save early and often. Pay yourself first by opening a savings account or an IRA for long-term savings that will grow over time.
2 – Start investing now. There's no "when I make more" or "when I am ready." Plan now to start investing to grow your retirement savings. And, if you understand alternative assets, you can open a self-directed IRA and include a broad array of nontraditional investments to help build a more diverse retirement portfolio. Many self-directed investors—who want to make their own investment decisions and wish to include non-publicly traded assets within their plans—are already investing in real estate, precious metals, commodities, unsecured and secured loans, private placements and more, outside of their existing retirement plans. Why not make these investments within a tax-advantaged retirement account instead?
3 – Have a goal and stick to it. Judging from the statistics noted above, Americans lack discipline when it comes to saving in general and certainly when it comes to saving for retirement in particular. If you are self-directing your retirement plan, research those alternative assets that will help you meet your retirement goals and make sense for your specific financial situation.
4 – Make catch-up contributions. If you are 50 years old and up, you can add catch-up contributions to your retirement plan (read more about contribution limits and catch-ups here).
5 – Download a Next Generation Trust Services starter kit from our Client Forms page and open your self-directed retirement plan!
As always, our helpful professionals are available to answer your questions about self-direction as a retirement wealth-building strategy. Contact Next Generation Trust Services at Info@NextGenerationTrust.com or (888) 857-8058 and we'll get you the answers you need.

Are you Part of the Gig Economy? How is Your Retirement Account Doing?
There's no question that services such as Lyft and Uber, Air BnB and others have created what's now known as "the gig economy." Of course, musicians, actors, creatives, and those in hospitality have been part of the gig economy for decades—picking up work when it's available, often as an independent contractor. Whether part time or full time, the work for these gig workers is not the traditional 9-5 corporate job that comes with benefits (including a retirement plan).
That brings us to the retirement planning part of what it's like for workers in the gig economy. Are they saving enough for retirement? Are all those people opening and funding retirement plans?
We sure hope so.
When you consider that before the 2008 Great Recession, part-time workers constituted about 17 percent of the labor force and increased to just over 20 percent during those stormy downturn days. According to the Bureau of Labor Statistics, part-timers account for more than 18 percent of the current workforce. Therefore, it's possible that a noticeable portion of the U.S. labor force is not building a secure retirement fund, which puts additional pressure on them to work longer.
A recent research report by the Pew Charitable Trusts focused mainly on millennials, Latinos and African Americans—workers who tend to be employed in "lower-hour" industries with more prevalent part-time work (such as retail, arts and entertainment, recreation, hospitality and food service). Pew's research (based on U.S. Census Bureau survey data) found that:
Fifty-six percent of part-time workers in lower-hour industries do not have access to a 401(k) or other retirement plan, nearly double (29 percent) the percentage of full-time workers in higher-hour industries.
When a plan is offered, participation rates are also lower than average for part-time workers.
A study by the U.S. Government Accountability Office (GAO) published in October 2016 noted that even long-term part-time workers can be excluded from retirement plans if they work less than 1,000 hours annually (about 19 hours weekly).
Back to those gig workers – who may also be older people, not only millennials. In fact, Uber reported in 2015 that nearly 25 percent of its drivers are over age 50. Add to that the rising number of older workers who start small businesses to supplement income and retirement savings, and to delay claiming Social Security benefits so they can optimize those benefits. These are often part-time gig jobs – again, with no access to an employer-sponsored retirement plan.
What's a gigger to do? Open an IRA and start saving! Even in the face of uneven income and the absence of employer contributions, it's still possible to put a little away for the retirement years.
Uber recently entered into partnership with Betterment, which offers IRAs and retirement planning advice to Uber drivers and gives Betterment access to a growing labor force. Lyft offers its drivers savings plans through Honest Dollar. There is an app called Even that helps people who have fluctuating incomes save by automatically pulling money in and out of savings accounts depending on whether income that month is higher or lower.
Saving early and often, even in small increments, will add up over time, in part due to the power of compounding. According to the GAO, a worker who contributed about $2,600 by age 20 could accumulate more than $85,000 at retirement age (compare that to someone starting at age 48 who would need to contribute ten times that amount to accumulate that $85,000 nest egg).
Self-directed retirement plans can be a great way for those in the gig economy to boost their retirement savings by investing in what they know and understand. Again, even in small increments, owners of self-directed retirement plans can invest in a broad array of alternative assets to grow a potentially more lucrative portfolio. Think that Broadway show could be a hit? Your self-directed IRA can invest in it. Like the idea of that restaurant that's opening up? Your self-directed retirement plan can be an investor in that startup. Do you have your eye on an investment property that could return sustainable rental income over time? Real estate is the largest asset class within self-directed retirement plans.
Whether you are a younger worker or older adult nearing retirement, but are savvy about investing and want to make your own investment decisions, read more about self-direction as a retirement wealth-building strategy at any age – and from any "gig economy" walk of life. If you want to open a new self-directed IRA, our starter kits take you through the process, step by step and our helpful professionals at Next Generation Trust Services are available to answer any questions you have. Contact us at Info@NextGenerationTrust.com or (888) 857-8058.

Taking Care of Business
Taking care of business means different things for different people. For more than 12 million Americans (10.1% of the U.S. population), according to the 2015 U.S. Bureau of Labor Statistics, taking care of business means being self-employed. Yes, setting one's own hours and schedule can be terrific. And, for many people being self-employed can be its own reward; however, for those who eventually want to retire, it can also be challenging.
Flexibility and adaptability toward work are distinct characteristics that spill over into the self-employed's attitude toward retirement planning. Almost 70% of respondents to a report by Transamerica Center for Retirement Studies (TCRS) and the Aegon Center for Longevity and Retirement (ACLR) envision a fluid transition into retirement. These individuals predict that they will either gradually slow down before they fully retire or continue to work occasionally through retirement, or just not retire at all. And, their reason for continuing to work in retirement is because they enjoy what they do and want to keep engaged.
While this mindset is great, it is also more important than ever for those who are self-employed to be prepared for self-retirement. And part of that preparation is saving, investing and planning for retirement. It's critical for these individuals to ensure that the monies are there when, and if, they are ready to retire.
However, for many people who are self-employed this is not a reality. In fact, the majority of small business owners surveyed by BMO Wealth Management have less than $100,000 saved for retirement. Since many of these respondents don't have a succession plan for when they are ready to retire, a few noted that they are hoping to turn the business itself into a retirement plan. A small number of respondents (8%) have over $500,000 saved for retirement, and an even smaller number (4%) have over $1 million.
Self-employed means self-retired
The self-employed have a much greater personal responsibility for funding their retirement compared to employed workers since they don't have access to employer-sponsored retirement benefits. And, people who are self-employed tend to want to have control—over their work and their life. So it makes sense that they would want to decide for themselves how to prepare for retirement.
It's relatively easy to be retirement ready. And, being a self-starter can help in establishing the tax-advantaged retirement plan that works best, whether it's a traditional IRA, a Roth IRA, or a SEP.
Self-employed Americans can save for retirement in an individual or solo 401(k), which allows them to contribute up to $18,000 per year, or $24,000 if they're 50 or older.
They can also contribute an additional 25% of earnings (up to a maximum of $53,000 in 2016, or $54,000 in 2017) as "employer" contributions.
A solo 401(k) can be used by self-employed workers to cover themselves and their spouse, and still be exempt from discrimination testing.
A SEP (or Simplified Employee Pension plan) allows self-employed individuals and small-business owners to make contributions toward their retirement and that of their employees, if applicable, with some excellent tax advantages. These plans are typically offered in companies with 25 employees or less and a separate account must be set up for each employee.
Self-directed retirement plan
Savvy investors can also self-direct their retirement savings and include alternative investment options not allowed within typical retirement plans. For instance, self-directed IRAs can invest in real estate, mortgage, private hedge fund, precious metals, and many more non-publicly traded assets. For individuals who already know and understand nontraditional investments and like to control their investment decisions, self-direction can be a great way to build retirement wealth.
No matter what business you are in, Next Generation Trust Services professionals are available to answer questions about self-directed retirement plans and our transaction specialists ensure you are investing within IRS guidelines. Since we do not give investment advice, we strongly recommend you consult your trusted financial advisors about your investments and any tax implications they have for your unique situation. Contact us at (888) 857-8058 or Info@NextGenerationTrust.com, or read through our Starter Kits for more information or to open a new self-directed retirement account.