When In Doubt About Market Stability, Invest in Real Estate in a Self-Directed IRA
That's the advice proffered in an article on TheStreet.com in response to the concerns about Brexit and how it will affect markets. While the world won't fall apart when the UK exits the European Union, the Brexit vote did bring on market volatility felt around the globe. And, the author tells us, it provided investors with a strong reminder to include real estate and other hard assets in their portfolios.
This is because real estate:
Tends to hold its value.
Generates more stable returns.
Is less vulnerable in volatile economies, unlike paper assets like stocks and bonds.
Is less dependent on the country's currency (which can be devalued, which occurred to the British pound following the Brexit vote).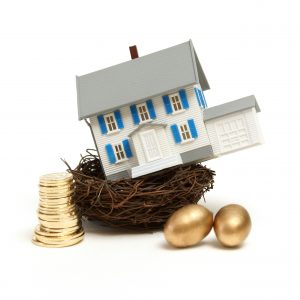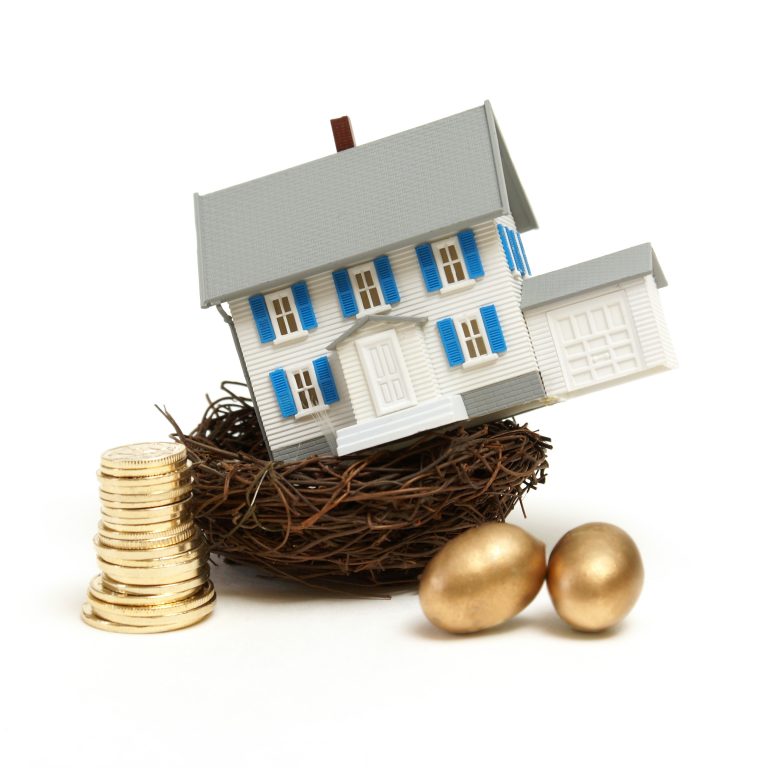 For investors with real estate or precious metals (hard assets) in their self-directed retirement plans the situation is different. Real estate has intrinsic value because it provides shelter, something everyone needs. It can also be leased or traded for other items of value. And it's not something that is continually created, so that limited supply means there will always be demand. Hard assets are also a hedge against inflation.
Investors who have self-directed retirement plans are including real estate, precious metals, many types of commodities and other alternative assets in these plans rather than the soft assets that are highly subject to market volatility. When it comes to real estate, these investments could be rental property, vacation property (domestic or foreign), warehouses, raw land or farm land—real estate that will produce income for the retirement plan and grow the portfolio's value with the same tax advantages of typical retirement plans. As with all types of self-directed investments, all income and expenses related to the asset flow through the IRA. If the account holder has a Roth or Traditional IRA, the same IRS guidelines apply as they do for plans that are not self-directed.
Real estate professionals are also seeing the value of investing in what they know and understand, and are including real estate in their self-directed retirement portfolios. Since self-directed investors make all their own investment decisions and conduct their own (thorough!) research about their desired investments, including real estate in a self-directed IRA can make good sense for those who already work in that field—or for people who are already investing in real estate outside of their existing IRA.
Want to know more about including real estate in a self-directed retirement plan? Read more on our website and watch our informative video about completing a Next Generation Trust Services real estate purchase kit. Or contact our helpful team at Info@NextGenerationTrust.com or 888.857.8058 for answers to your questions or help getting started on your real estate IRA.

Retirement on a Budget
Many millennials feel the pressure of student loans bearing down upon them and it can be terrifying trying to figure out how to get rid of all of that debt. On top of worrying about your current financials, you have everyone under the sun telling you to plan for your retirement. You're probably thinking, "With WHAT money!? How can I get out of debt while saving for retirement at the same time?". It can seem overwhelming. That's where Self-Directed IRAs can come in handy for you.
The Basics: Traditional and Roth IRAs
An IRA is an Individual Retirement Account. These accounts are provided by an assortment of financial institutions and they are tax advantaged. There are a few different types, but for now we'll stick with the basic two: Traditional IRAs and Roth IRAs. Traditional IRAs are tax deferred accounts. What this means is that in addition to the tax deduction you receive for contributing to your IRA, your earnings within the IRA (interest and gains) are also deferred until you distribute. When you withdraw money from your IRA, it is taxed as ordinary income. Roth IRAs are a bit different. There are contribution limits for Roth IRAs and the contributions you make are not deductible. The big draw for a Roth IRA is if you meet certain requirements when you take money out, it is tax free.
The Beauty of Self-Directing

With an IRA you can invest in things like stocks and bonds. With a self-directed IRA, your options become a little broader. Are you well versed in real estate? You can invest in that. Do you like the security of precious metal investments? Invest away! Maybe you'd like to invest in a business? No problem!  With self-direction you can pick something that you are familiar with and invest to your hearts content.  When you self-direct, you are in the driver's seat. You can invest in ways that other IRAs and 401ks can't.
Having a wider array of investment options isn't the only bonus of self-directing your IRA. It may seem like you need a lot of money to start investing. The truth is you can start with whatever you feel comfortable with. Once you begin investing, you'll gain the experience you'll need to feel more comfortable with your decisions and invest more. Investing your money can seem scary at first. You can go your own pace and stick with what you feel most comfortable with.
If you would like to learn more about self-direction, contact us here at Next Generation Trust Services. We would be more than happy to answer any questions you might have. You can reach us at Info@NextGenerationTrust.com or 888.857.8058.


Including Gold in Your Self-Directed IRA? Beware of Counterfeit Coins!
Many self-directed investors include precious metals in their self-directed retirement plans. To qualify for a precious metals IRA investment, these assets must meet minimum fineness requirements as set by the IRS (with one exception, the Gold American Eagle). They are as follows:
Gold: .995 fine
Silver: .999 fine
Platinum: .9995 fine
Palladium: .9995 fine
However, it appears that recently, all that glitters may not truly be gold, according to an article on Investment U from The Oxford Club. The author warns against buying gold coins from eBay, Craigslist, or any vendor that does not guarantee the coins' authenticity. This is because counterfeit coins from China have been flooding the market. Therefore, (as always) investors are well advised to do their due diligence about the source of these assets. According to a source quoted in the article, these counterfeit coins are being sold to "unscrupulous distributors" through sites such as Alibaba.
These coins from China are made to look like gold bullion coins but are made out of different metals including lead, zinc, and tungsten. Some metals, like tungsten, have a similar density to gold, which makes a very convincing fake.  No matter how real they look, these are definitely not what anyone may include in a self-directed retirement plan! The author states that, "Factories in China are busy churning out thousands of fake American Silver Eagles, Canadian Maple Leafs and U.S. Buffalo coins. They're sold everywhere from flea markets to eBay and Craigslist."
Avoid those counterfeits and protect your investment strategy by making sure your precious metal investment comes from a reputable source.
Your bullion dealer should be well seasoned, someone you know and can verify.
The dealer must have counterfeit-proofing measurements in place to assure no fake product is brought into their inventory; a new device called a Precious Metals Verifier specifically checks for counterfeits and can test most coins that in album sleeves or plastic cases.
And the bullion dealer must guarantee the authenticity of every product.
If not, find another dealer who can meet these operational standards. Another word of advice in the article is to buy from established dealers who have relationships with government mints. Ask if the dealer's staff is periodically trained in counterfeit detection as well.
Don't endanger your self-directed IRA with fakes—any gold coin investment should come with a full guarantee of authenticity from a reputable dealer. Have a question about including precious metals in your retirement plan? Want to understand better how that works? Contact Next Generation Trust Services with your questions about these and other alternative assets at Info@NextGenerationTrust.com or 888.857.8058. You can also read more about investing in precious metals in this article on our website.


Next Generation Trust Services Introduces New Precious Metals IRA Program for Self-Directed Retirement Accounts
Next Generation Trust Services, an administrator of self-directed retirement plans, is enhancing its offerings with a new precious metals program for those investors who wish to include this alternative asset within their self-directed accounts. Although this alternative asset is not new to Next Generation's clients–account holders of self-directed IRAs—the firm has responded to client requests for a more streamlined process and more cost-effective fee structure for precious metals investing. The new program offers:
One low annual administrative fee for all new precious metal accounts.
Reduced fees for current clients who wish to open a new precious metals IRA.
Low asset storage fee will be available through strategic partner, Delaware Depository, a storage facility for precious metals.
."
All self-directed plans can include the following precious metal assets:
Investment-grade gold and silver coins (certain IRS restrictions apply)
Investment-grade gold and silver bars
Gold, silver, platinum and palladium bullion that meet applicable purity or fineness standards.
These hard assets are held off-site in a depository that specializes in holding precious metals. Through its strategic partnership with Delaware Depository, clients will pay a flat $100 annual fee for non-segregated asset storage; other options are available and clients may also store their precious metals at a depository of their choice.
"Precious metals have historically provided an excellent way to diversify investment holdings and preserve capital," noted Raskulinecz. In addition to coins, bars and bullion, account holders may hold precious metals in a self-directed IRA as certificates or Exchange Traded Funds.
Self-directed retirement plans allow for a broad array of both traditional and nontraditional investments. Alternative assets include precious metals, real estate, hedge funds, unsecured loans, private placements and much more. The account holders make all their own investment decisions and a third-party administrator—such as Next Generation Trust Services—manages all the paperwork, filing and reporting, and executes the transactions on behalf of the IRA.

To find out more about Next Generation's new precious metals accounts or to discuss self-direction as a retirement strategy, email Info@NextGenerationTrust.com, call 888.857.8058.
About Next Generation Trust Services
Next Generation Trust Services (NGTS), headquartered in Roseland, New Jersey, is a professional third-party administrator of self-directed retirement plans. NGTS provides education, administrative support, and account maintenance to individuals interested in self-directing their retirement portfolios with a wide variety of investments that are not typically found in an IRA, such as real estate, precious metals, notes and mortgages, private placements, accounts receivables, limited partnerships, hedge funds, and much more. Next Generation Trust Services serves clients globally.
For more information on self-directing a retirement plan, call  888.857.8058, or e-mail Info@NextGenerationTrust.com.
Featured Article – Gold for your Golden Years
It has been estimated that perhaps as many as four million "baby boomers" per annum will retire over the next two decades. The seventy-six million babies born between 1945 and 1964 constitute the coming formidable "silver wave" of future retirees. Unfortunately, to many individuals who do not prudently diversify their holdings well in advance of retiring, such a wave could end up feeling more like a financial tsunami.
Let's face it; our financial priorities change as we reach middle age and prepare for the next chapter in our lives. Prudent individuals tend to regularly set aside funds into tax-deferred instruments such as IRA accounts, but, normally, not much thought is given to hedging against possible declines in the value of conventional assets such as stocks, bonds, or cash. It is erroneous to assume that the value of our retirement account will remain stable and be able to cover all future living expenditures.
One of the best-kept secrets of a successful retirement plan is the significant advantage presented by the rather simple strategy of diversification of one's retirement funds. The more one can hedge against the effects of a possible decline in the purchasing power of an entirely US dollar-based portfolio, the higher the probability that hard-earned retirement assets will be preserved mostly intact for the long-run.
The US Dollar's loss of purchasing power parity due to the effects of inflation has been a feature of US economic reality ever since the time of the Great Depression. Economic growth without inflation has been a noble policy goal. However, the methods used to achieve such growth have stimulated demand through the creation of large deficits and has resulted in sizeable increases in the money supply.
As a consequence, the Dollar's purchasing power has declined throughout the years, and continues to do so. Have your IRA portfolio assets kept up with this insidious process of wealth erosion through inflation? This is why it is essential that a portion of your retirement nest egg should be placed into assets that are relatively immune from the negative consequences of a falling Dollar.
There exist a wide variety of precious metals, foreign currency, and real estate products that your retirement portfolio may contain. Such assets have historically offered a greater degree of diversification (in terms of asset classes and geography) and capital preservation potential than is normally available by investing only in ordinary, dollar-based assets such as stocks and bonds.
Gold, for example, has functioned as true money for nearly six millennia. Since the dawn of time, only about 145,000 tons of gold have been brought to the light of day. That figure, while seemingly quite large, represents a golden cube of less than twenty cubic meters! The remaining supply of gold available to mankind is a little less than half as much, or about 50,000 tons.
Gold is a finite physical asset that is accumulated, rather than consumed. As a result, virtually all the gold that has ever been mined still exists today in one form or another. Gold is simultaneously thought of as a commodity and as a monetary asset. Most commodities are consumed, or otherwise irretrievably lost. Gold, however, is accumulated –obviously, its main attraction appears to be that of a store of value.
Since gold cannot be printed at will, it preserves wealth better than most paper assets. Gold generally moves in the opposite direction of declining equities or paper currencies. Studies show that incorporating gold into a 'normal' mix of retirement assets tends to reduce the level of overall risk, may enhance overall performance, certainly adds an enhanced degree of liquidity, and it efficiently diversifies the portfolio.
Think of gold in your retirement account in the same way you think about owning a home or life insurance policy. It is a simple, yet effective means of buying peace of mind for the future. This is why gold for your golden years makes sense.
To be sure, all forms of investment carry some inherent degree of risk. Holding gold directly or in a retirement account also has risks (such as price risk, and opportunity costs due to gold's 'sterile' nature; i.e., it pays no interest or dividends). Gold's ability to serve as a portfolio diversifier is due to its historically low-to-negative correlation with stocks and bonds. The economic forces that determine the price of gold are different from the forces that determine the prices of most conventional financial assets.
Moreover, gold does not depend on a promise to pay on the part of any government or corporation, as is the case with investments in money market instruments, corporate and government bond markets and equities. Gold is not directly affected by the economic policies of any individual country and cannot be repudiated, as is the case with paper assets. In other words, gold is liability-free and is pure asset in the true sense of the word.
Gold, silver, and platinum are all essential commodities and they embody the characteristics of money but not the risk of being printed on demand. Gold has recently risen strongly. Increased global investment demand has demonstrated that gold is here to remain as a mainstay asset. Without it, an investment portfolio cannot be considered as reasonably diversified, or adequately insured. As the quest for capital preservation replaces the pursuit of perpetual gains so prevalent in the go-go 80's and 90's, the mania for paper assets is giving way to a renewed "golden era."
Asset allocation, – an invaluable strategy for long-term investors- was indeed the "odd-man out" in the huge stock and real estate run-ups of the 1990's. Despite many new groundbreaking studies showing the critical role asset allocation plays in investors' portfolio returns, it became painfully clear that too many investors got caught up in the equity boom and that they were over-allocated to equity investments, in particular, telecom, .com, biotechnology and high-tech, and they paid a heavy price when equity returns and then real estate markets soured.
Each asset class has its own market cycle, so it is important to have different asset classes that are countercyclical to each other in order to have a portfolio that is 'balanced' and has a low volatility What investors need today are more genuinely "counter cyclical" or low-correlated asset classes they can add to their portfolios to receive the benefits asset allocation offers
As an individual asset, gold and gold-related stocks can be volatile. On the other hand, gold's return characteristics clearly reflect a "safe harbor" aspect in bear markets. Of course, the ultimate measure of gold's usefulness is in its return correlation to other asset classes. When held up to many other asset classes, including domestic equities, gold shows excellent low correlation and hence is an ideal asset for use in a diversified portfolio.
In order to start investing in these promising asset classes, it will first be necessary to open or to transfer an open IRA account to a specialized U.S.-based trustee who will help you administer your investments. These are firms that are able to deal specifically with the administration of these types of assets in a professional manner.
DISCLAIMER: Next Generation Trust Services, LLC does not endorse any products, services or investments that may be involved in this article, and this has been posted solely in an educational manner. Readers are encouraged to do their own due diligence regarding any investments or companies mentioned in this article.